Long lashes make eyes look bigger and more attractive, but not all of us are blessed with it. Thanks to the new advancements in cosmetics and makeup industry that has made all impossible turn possible.
False lashes are a solution for thicker and voluminous lashes. It is one of the hottest fashion accessories. It gives a dramatic and glamorous look to your eyes instantly.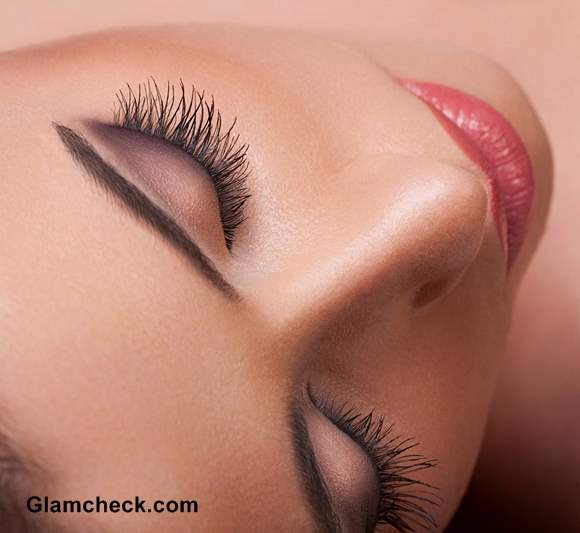 False Eyelashes for Glamorous Look 
As the name suggests, false lashes are applied over the eyelids and are available in various styles, colors and sizes. If applied properly, no one can guess whether these are real or false. False eyelashes are made of Synthetic single fiber polyester thread-like materials or natural hair.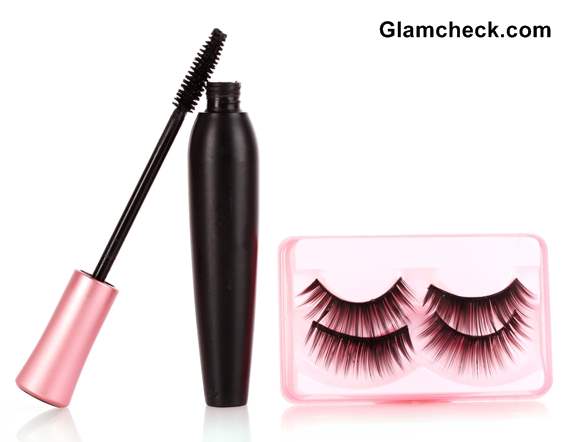 How to apply false eyelashes
How to Apply False Eyelashes
First of all make sure that the lash is not wider than your eyes. If so, trim the lash from the sides one hair at a time.

Squeeze eyelash glue and apply it along the base of lashes.

It's now time to pick up the lash with tweezers and bring it as close to your natural lash line as possible.

Press the false lashes from end to end and hold it for a while to make sure it doesn't slip.

Apply mascara so that the false eyelashes gets bond with the natural ones to give a more natural look.

Finish the look by applying liquid eyeliner.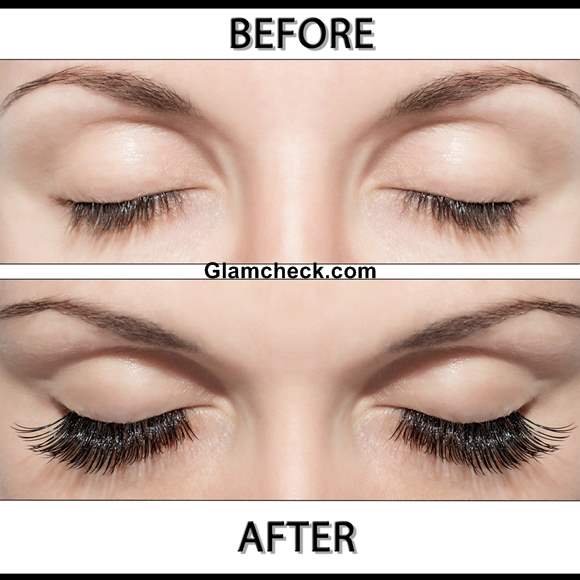 False Eyelashes Before and After
False eyelashes can be found at any cosmetic store and beauty clinics. You can also purchase them online.
Also Read:
Tips on How to Make False Eyelashes Look More Natural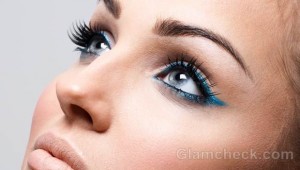 Have you always been in awe of larger eyelashes and rued your own stubby ones? False eyelashes recently caught your fancy and you want to try … [Read more…]
  Image: Shutterstock