Spunky actress Tanya Fischer transformed her persona completely as she attended the New York City Premiere of "Copper" at the New York City Museum of Modern Art on August 15.
Sleek Bob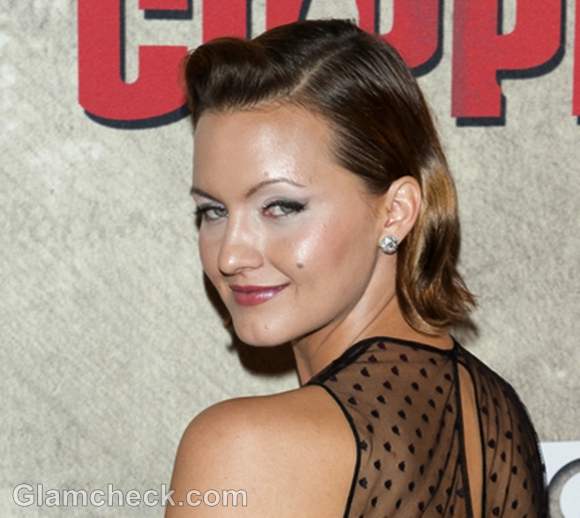 We're used to seeing Tanya all bouncy and cute, still exuding the girl-next-door warmth and innocence of her Midwestern roots. But at this premiere, Tanya showed us that she can be much more if she wants to be. Her short bob-cut hair was parted on the side and was slicked back with gel, the ends given little flicks for texture. The hair on top was styled in a sassy little quiff. The transformation into stylish, all-knowing New Yorker is complete.
Vampish Glam Makeup
Even her makeup was surprising. She usually goes with soft, warm colors. But she chose a more mature and slightly-icy palette for this look. A rosy pink blush lit up her entire face, setting the scene for the rest of her makeup. She infused a pink-mauve lipstick on her thin lips, which was actually very sexy. Finally, she made her eyes look penetrating with the help of eye liner, mascara and a gorgeous icy lavender-blue eye shadow. 
Image: P R Photos