Singer Tamia wasn't just a hit on stage as she performed at WDAS's iHeartRadio Theatre in Bala Cynwyd on August 29. Her head-to-foot stylish outfit drew approving nods from fashionistas everywhere. Now you may already know that side braids have been a must-do hairdo this year. Our versatile celebs – or maybe their hairdressers – have uncovered new ways to present the ubiquitous hairstyle. Tamia sported a new side-braid look which had us eating our hearts out. Her braid was chunky, but barely discernible as a plait. The relaxed, messy braid exudes a casual feel that has its own brand of sex appeal. We bring you a simple guide to help you achieve this look.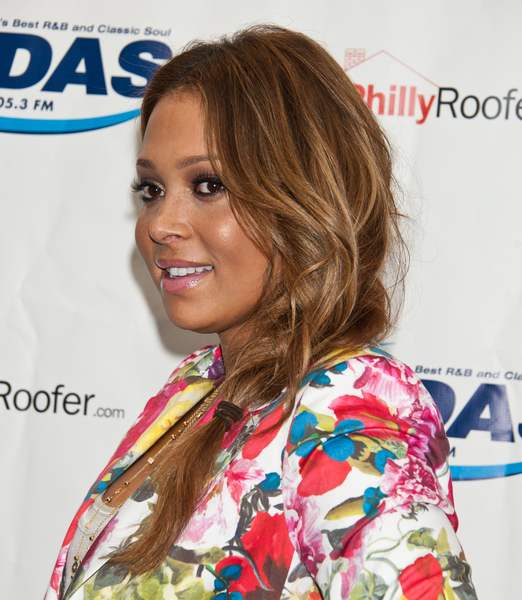 Shampoo and condition your hair.
Put your blow dryer on its lowest setting. Hold it far away from your hair and begin to blow dry. While doing so, gently scrunch your hair. This will give it a natural wavy look and texture. Do not blow dry completely. Stop when your hair is still a wee bit damp.
Run your fingers through your hair to untangle knots. Do not use a brush or comb.
Still using just your hands, make a center parting and sweep your tresses over your shoulder.
Loosely make three sections but leave a few tresses loose.
Start to braid your hair from the ear down. The way in which you braid your hair is the secret of this look. The plait should be loosely woven. You should only have to weave your hair about three to four times to finish the braid.
When your braid is complete, tie it up with a rubberband.
Image: P R Photos