The UK premiere of "The Sweeney" at the Vue Cinema in Leicester Square, London on September 3 gave a couple of the celebs an opportunity to show off a combination of two current trends – sporting the color nude and infusing summery colors into an ensemble.
Brit-American actress Hayley Atwell decided to let blue be the primary color in her ensemble. The brunette beauty sported a short, see-through blue lace dress, adding elements of nude with her bra and a clamshell clutch purse.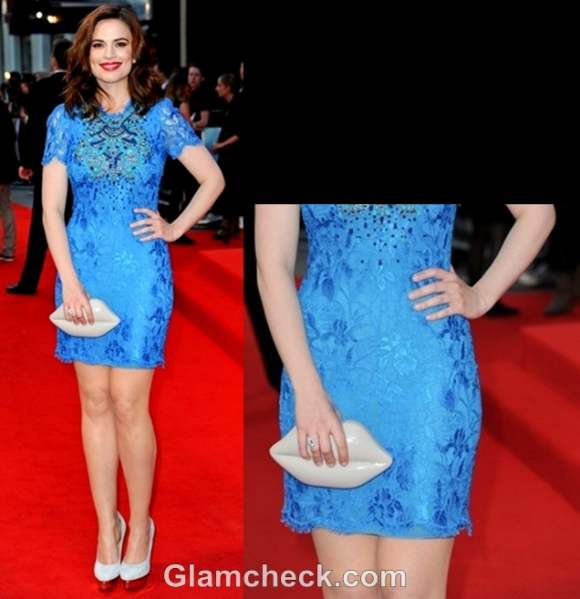 Other accessories included white pumps with gold stacked heels. Honestly, she would have done better if her shoes were nude too as that would have allowed the lace to stand out properly instead of diverting attention from it. Wavy hair and red lips completed her ensemble. Hayley's look is formal elegance, boasting just the right amount of drama and color for the red carpet.
Interior designer Meg Matthews went the opposite way with her look. She chose to put more emphasis on the neutral colors in her ensemble with a nude leather top, off-white printed pants and off-white heels, adding a final pop of stunning color with a blue handbag.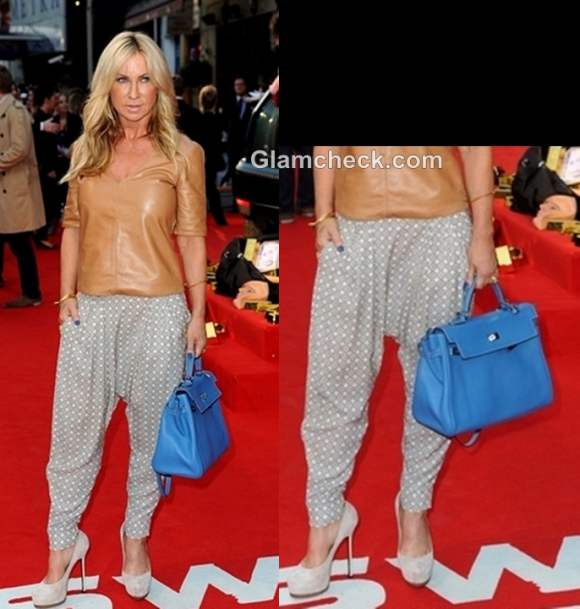 Natural makeup and blonde curls lent the finishing touches. Meg's look is better suited for day wear. Although elegant, it has a practical aspect that makes it just right for a hectic schedule.
Image: P R Photos