Whatever happened to long skirts? You barely see them anymore. There are plenty of tiny mini skirts, fluffy costume-y affairs and delicate knee-length numbers, but full-length skirts seem to have disappeared. Are they too old-fashioned for the sharp, modern cuts of today? Or do they just remind people of their grandmothers? If that's your impression, then you probably haven't seen the long skirt worn right.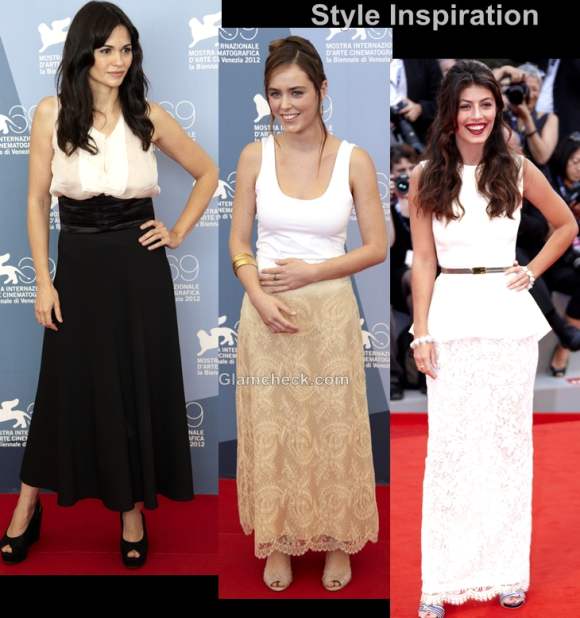 Fortunately, we saw quite a few examples to illustrate the point at the "To the Wonder "premiere during the 69th Venice Film Festival on September 2.
Romina Mondello was very elegant in a flowy black skirt and loose, sleeveless top.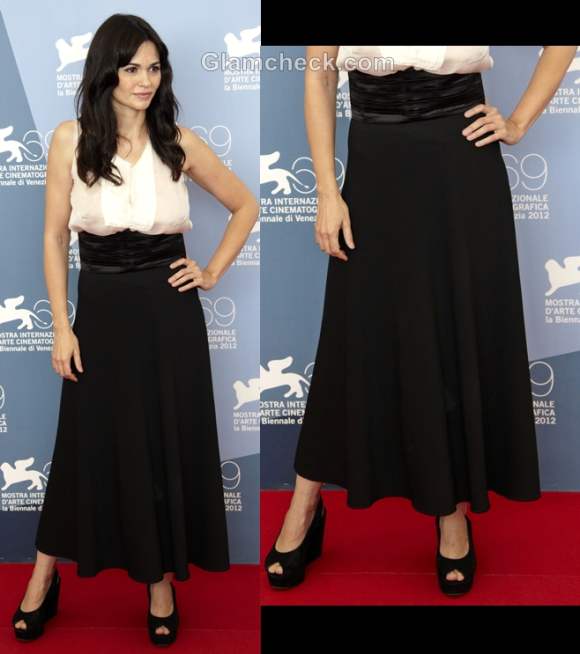 Her look is graceful, feminine and modern. The swishing of her skirt is very sensuous and we love the black peep-toes she accessorised with.
Hadas Yaron is simply chic! And what a trendy outfit!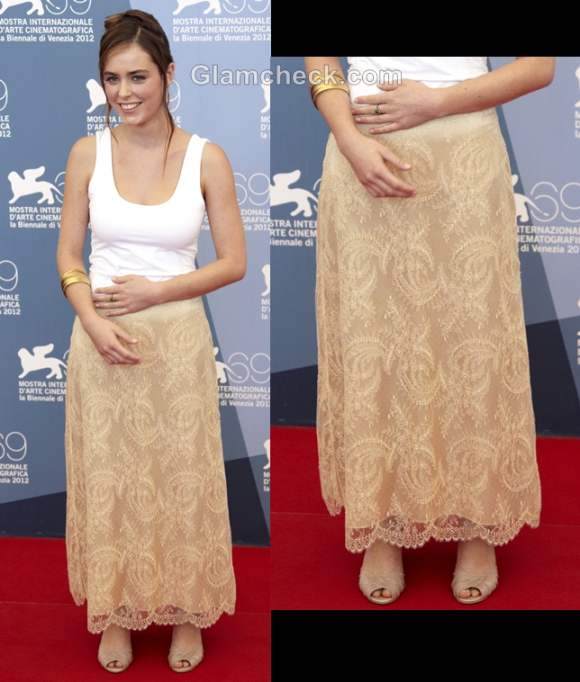 Her lace nude skirt is so gorgeous and the white tank top so down-to-earth. Now here's a style that feels doable and yet fashion-forward, an award-winning blend.
Meanwhile, Alessandra Mastronardi went full-on glamorous with her look although she too donned a straight-fitting lace skirt.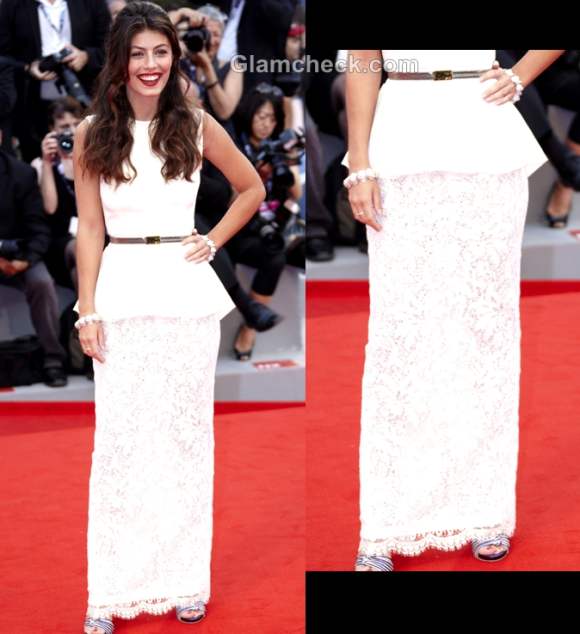 Hers was fully white though, which she wore with a sleeveless white peplum blouse. There is oomph aplenty in her ensemble, styled to perfection with her bright smile.
As you can see, none of these long skirts are anywhere near old-fashioned. In fact, these ensembles are fit to be presented on the runway. So bring out those long skirts you've been hiding away in your cupboard and sport them with flair.
Image: Shutterstock.com