Unwinding on the beach, today, is not only synonym with fun but with fashion, natural makeup and an effortless hairdo. At the White Sands Swimwear presentation for Spring Summer 2013 during Mercedes-Benz Swim Fashion Week in Miami Florida, we witnessed beautiful swimwear but also stunning soft beach waves.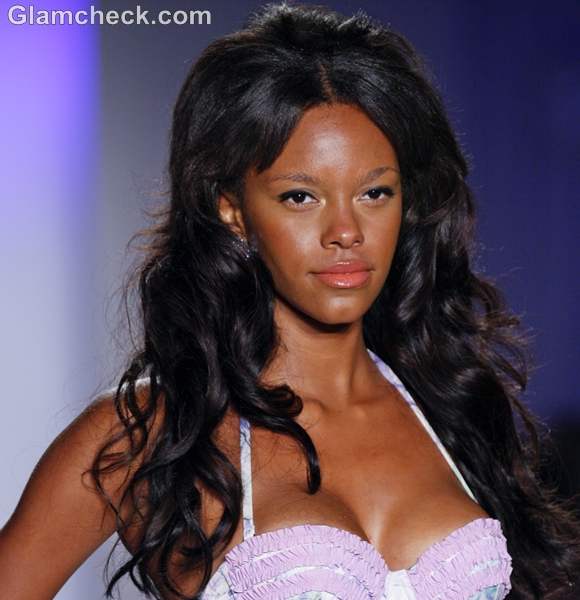 Soft Beach Waves Hairstyle
Do not go for the name's face value only as this hairstyle is also perfect for lounging or even a pool party. Take your pick on the occasion and let Glamcheck show you how to wear this endearing look right.
The overnight formula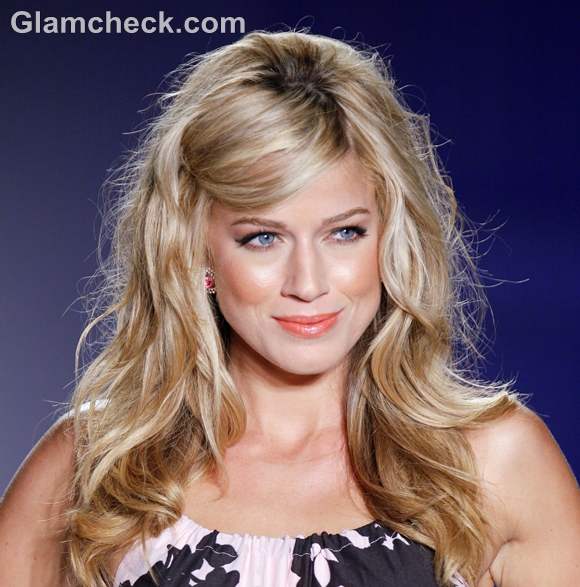 Hairstyle How To: Soft Beach Waves
The model in the picture above sports very light waves, which are as far from curls and a perm as it could be.
When you know about an event a night before, you can use this heat free method and wake up with the soft beach waves.
Step 1: On your freshly washed hair, apply hair cream or serum.
Step 2: Take uneven sections of your hair, leaving your crown aside. Twist each section and hold at the end of the strand.
Step 3: Roll up this twisted section into a tiny bun and secure with an elastic band.
Step 4: Repeat the process for other sections an go to sleep.
Step 5: Untie all the buns in the morning and notice your nataural looking waves.
Step 6: To complete the look, side part your bangs and after applying a heat protective spray (optional) straighten the same with a hair straightener. Flip them inwards and pin up to the side of your crown.
Tip : If tyeing little buns is too cumbersome , you could also lightly braid different sections of your hair and leave overnight to achieve a similar result.
The Instant trick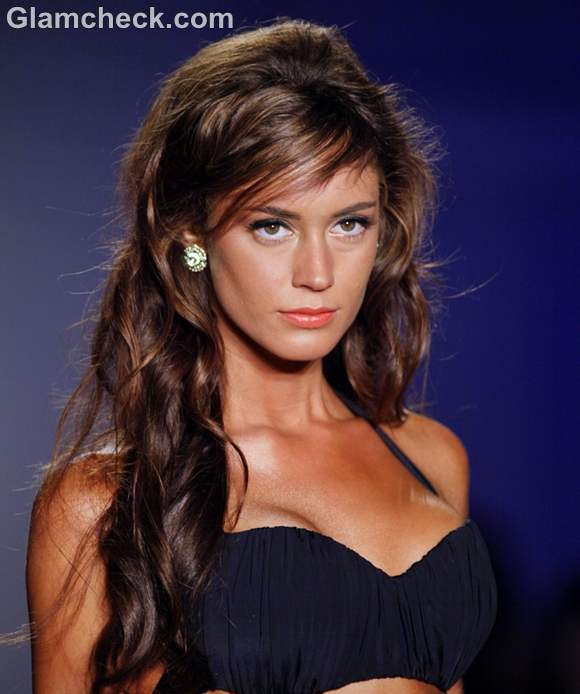 Hairstyle How To: Soft Beach Waves
If you do not have the night and have to make an appearance on a short notice, use the heat treatment method instead. The waves in this case will be more defined than the first method. But the hair need to be washed clean as well as air dried before hand.
Step 1: Apply heat protective spray to your brush and comb your hair.
Step 2:  Take 1" section of your hair and clamp it in the hair straightener. Glide it till the middle and then twist the straightener around all the way till the end of the section
Step 3: Loosen the clamp and remove the straightener from the section.
Step 4: You will notice a neat wave. Repeat for other sections and the width and thickness of the sections can be increased according to the number of total waves required.
Step 5: Part your bangs to the side and straighten them.
Step 6: Apply an anti frizz hair spray which will keep your waves in place for longer.
Styling tip :
As White Sands show us, statement stud earrings with glittering stones set in them adds a glam quotient to this hairstyle. Adorning the ear lobes it seems becomes all the more important when all the focus is on your soft wavy tresses.
Image: Anton Oparin / Shutterstock.com