Beat the summer heat with a hairstyle that will keep you cool and make you look ultra-chic. That's exactly what we spotted at the Aqua Di Lara swim 2013 collection by designer Reyhan Sofraci during the Mercedes-Benz Swim Fashion Week this year. It wasn't just the swimwear that made us sit up and take notice!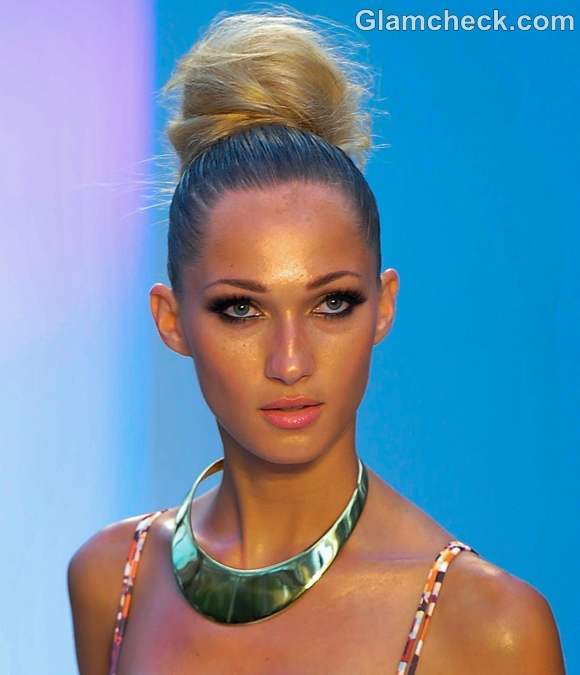 The hairstyle chosen for this season was a fluffy top knot bun. And I must say it's a versatile look to wear, day or night.
Things you need:
Hair gel
Elastic band
Bobby pins
Hair spray
Step-by-Step Instructions: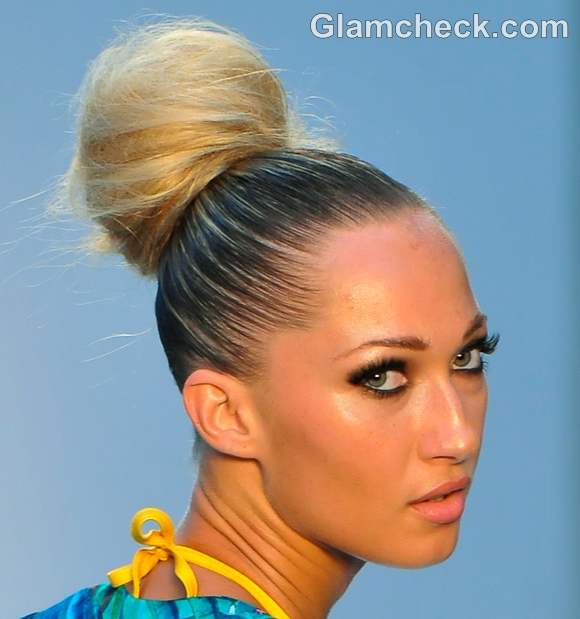 A top bun can be made using any type of hair; be it straight or curly, though this particular look requires long straight hair.
Start with combing your hair to remove any tangles. Then wet the crown of your head and apply hair gel into that portion only.
Tie your hair in a high ponytail that's tight enough to keep your hair in place ensuring that the hair gelled at the base remains intact and looks ultra-sleek.
Take small sections of hair and tease them. Once you have teased them, use hairspray over the teased sections.
Now gently coil your hair around the base of your ponytail to create a dome-like structure at the top of your head.
Tuck in the ends of your hair into the bun and secure with bobby pins. Do that by inserting the pins into the bun and the hair underneath. Carefully twist the pins while inserting them into your hair.
To get that wispy look, try running a brush lightly over your hair bun.
Tips: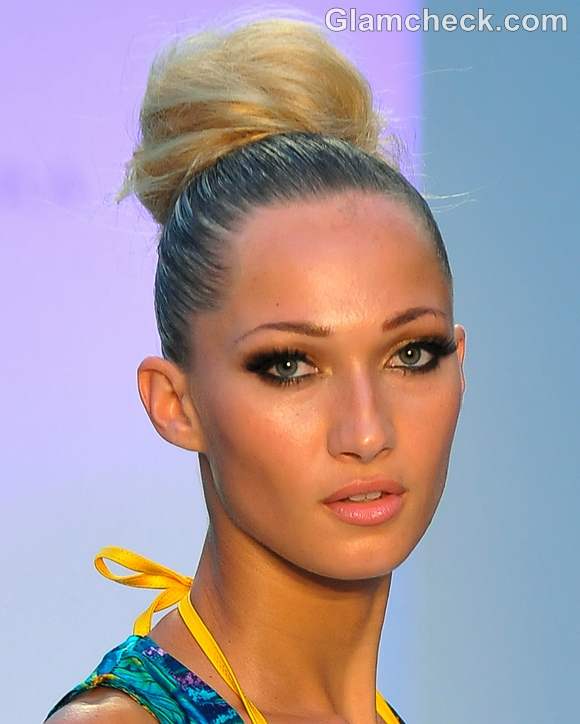 For people with frizzy hair, an anti-frizz product is your answer. And if you have short hair, hair extensions are an excellent option.
You could adjust the position of your knot or play around with braids and knots together.
Try playing around with fun hair accessories.
And even if you don't get the exact look that you're hoping to achieve on the first try, a bit of practice and experimentation will ensure that in the end it turns out even better than what you'd hoped for.
Author: Marilyn
Image: Anton Oparin / Shutterstock.com