Variety's 6th Annual of Youth presented by Cartoon Network on September 15 drew a lot of great summer fashions to the blue carpet.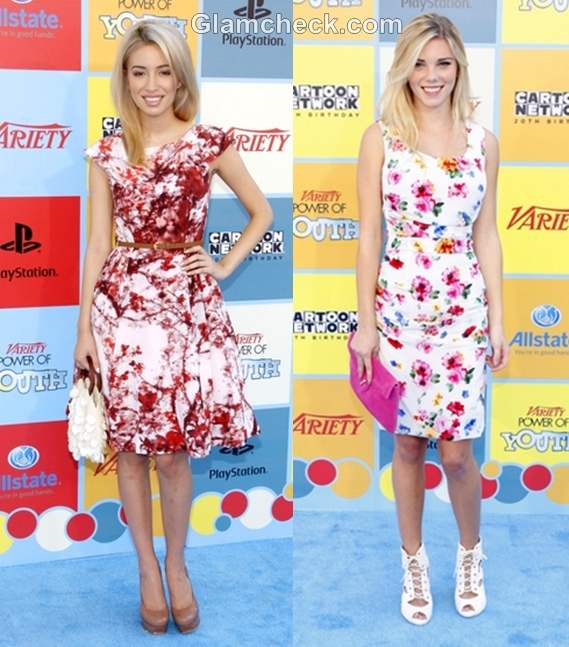 Claire Julien & Christian Serratos
Floral prints in particular made quite a splash, turning celebs into gorgeous butterflies flitting across the star-studded event. Actresses Claire Julien and Christian Serratos were both strong advocates for the floral ensemble, donning lovely dresses to prove their point.
Sprightly Claire Julien
The pretty blonde's ensemble had a vivacious quality about it. She wore a knee-length, sleeveless white dress with pink, blue and yellow flower prints. Strappy white heels and a hot pink envelope purse complemented her bubbly attire. Claire's look is all about having a ball but doing it in style. Although colorful, her outfit is neither loud nor garish. The under-stated use of bright hues somehow makes them stand out more.
Sophisticated Christian Serratos
Christian slipped her waif-like figure into a knee-length dress which featured a burst of deep red wild flowers against a white backdrop. The print gives out a rich feel, making Christian look like she's harbouring a sensual energy just below the surface. She went on to add elegant and trendy accessories in the form of nude pumps, a skinny brown belt and a white purse. There's a very glamorous, red-carpet quality about her look. She's got it all right from head to toe.
P R Photos