Look at the red carpet of any Hollywood award show and you're sure to find the trends of the season in all their glory. The 64th Annual Primetime Emmy Awards at the Nokia Theatre L.A. Live in Los Angeles, California on September 23 saw a bevy of beauties in colorful ensembles that paid tribute to summer, black took a backseat, and curly hairdos ruled the day. Another hairstyle that was indisputably popular at the star-studded event was the side chignon.
Simple but elegant, practical and feminine, radiating down-to-earth charm and a goddess-like mojo – the side chignon does all this and so much more which is indescribable in words, but we're going to try anyway.
The word 'sweetheart' comes to mind on beholding Melissa Rauch in her green dress and side chignon.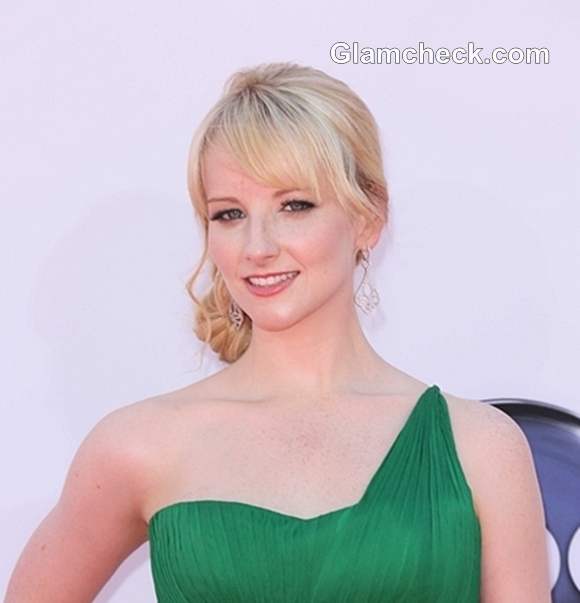 The wispy bangs and soufflé-esque bounce of her blonde tresses ensured that she was stealing hearts all the way down the red carpet.
Shaun Robinson was oozing modernity, confidence and a polished glamor that is so essential to successful red carpet ensembles.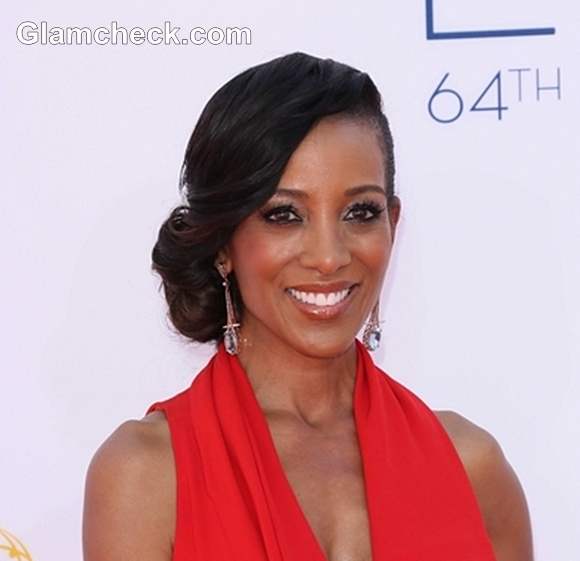 Her brown hair was styled in a wavy chignon that sat pertly on the side, creating a softening effect that complemented her inner glow.
Modern Family's Ariel Winter was a far cry from her geeky persona in the hit TV show.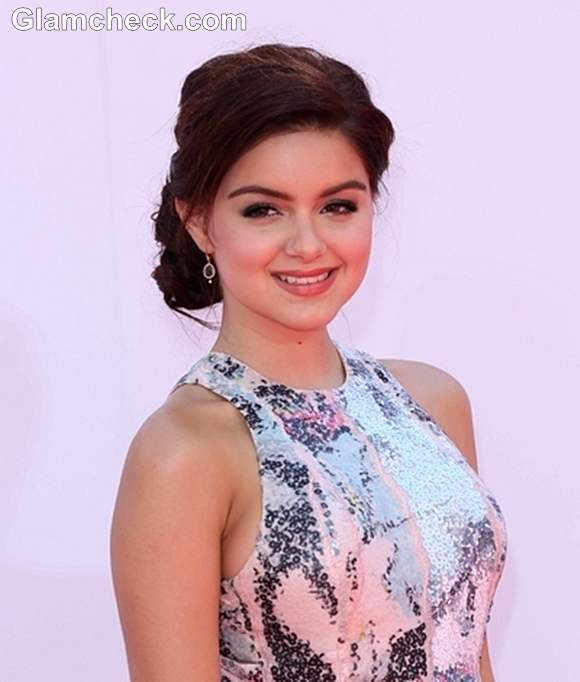 She looked picture-perfect in a slightly-messy side chignon, her bangs combed up and away from her forehead to allow the luminescent quality of her makeup to shine through.
P R Photos