After a hard night's work in her latest play "Uncle Vanya", actress Anna Friel left the Vaudeville Theater in London on November 21 for a drink with friends.
What she wore:
Checked pants with black top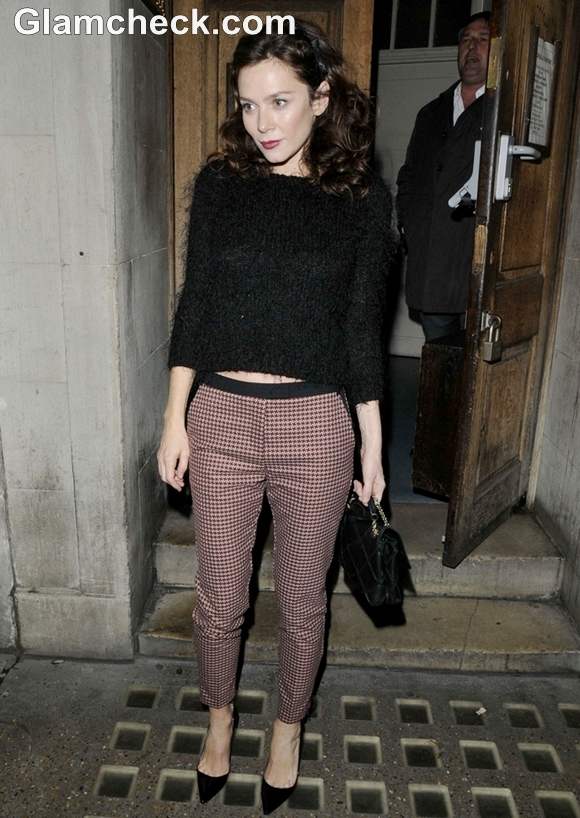 Anna Friel style
Her outfit choice for the evening consisted of checked pants with black accents on the waist and pockets paired with a black wool top which was just short enough to show off a sliver of her tummy. Her accessories were simple but classic – black pointy pumps and a gold-chained black purse.
Hair and Makeup:
Loose curly hair; minimal makeup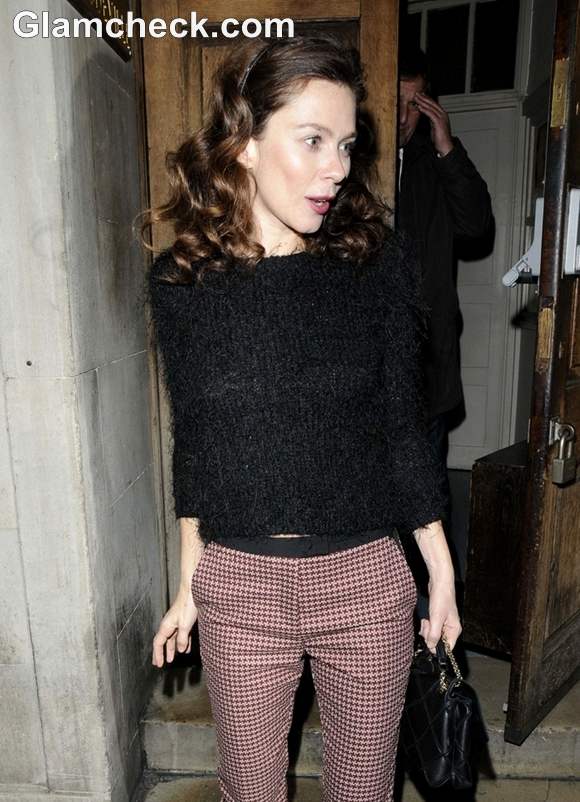 Anna Friel
Anna's lovely natural curly hair was left loose with a headband holding all the gorgeousness back. A pop of plum lipstick and subtle eye makeup completed her look.
Get the Look
If you have a little money set aside for fashion purchases, do yourself a huge favour and spend it on accessories with a timeless style rather than trendy outfits. Anna's wardrobe held three staples that no woman should be without – black pumps, a black purse and a black sweater. All she had to do was add the pants and she was set for a chic night out. If you have the right accessories, you'll find that you have an easier time putting your ensembles together.
P R Photos