Over the decades we've seen denim transform itself from being a mere piece of clothing that we wore because of its durability to something that we prize more for its versatility. The runways have paraded denim in all its glory and we can't help but follow in their lead.
Rock the Fashion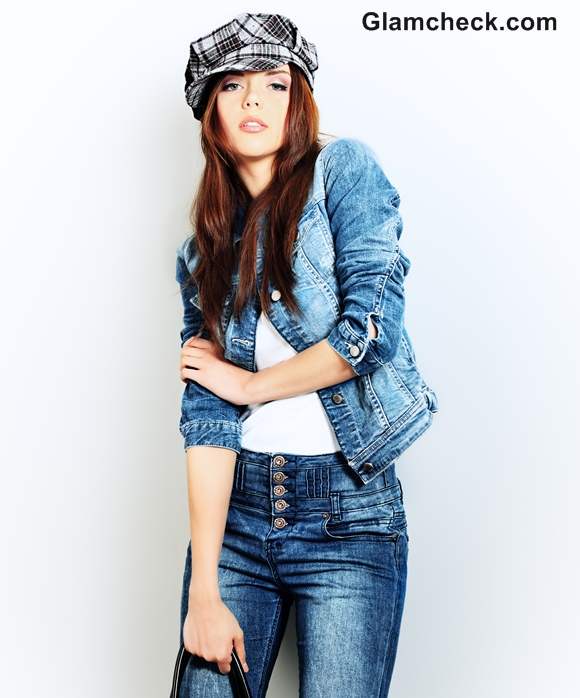 Rock the Double Denim Look
Denim clothing is a great option to wear anywhere. This particular double denim look is great for a daytime outing. To pull this look together, you'll need a pair of high-waist pencil denims with an elaborate front. The front of your denims could have buttons or buckles and as seen in this case, creative stitch detailing.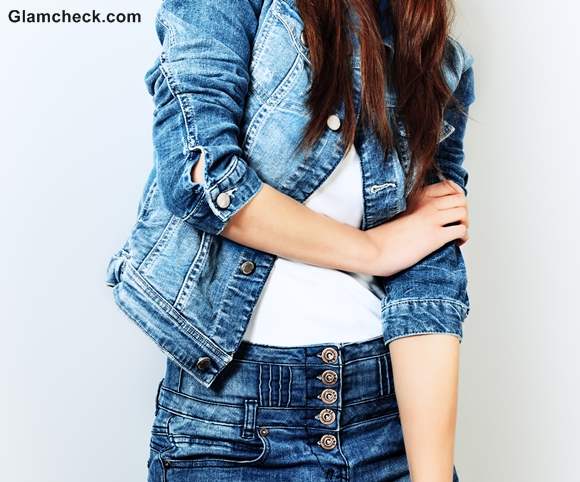 Double Denim Look
You could also opt for denims with different washes. The one used for this look, is a stone-washed denim that gives us a nice blue to white gradation that goes really well with the jacket.
The denim jacket is nice and short with two front pockets and a collar. And if you notice carefully, there is plenty of stitch detailing on the jacket too. You could wear a white vest or a sleeveless tee on the inside and tuck it in your pants to emphasize its high waist.
Rock the Beauty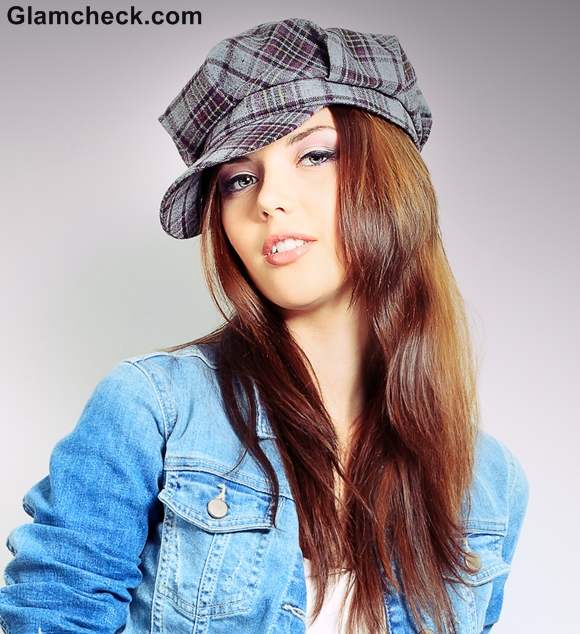 Flaunt your hair by leaving it open and sporting a trendy checkered cap that complements your tee. Use foundation or a concealer on your face for a flawless look.
You could also use a pale shimmer eyeshadow with mascara along your upper lashes. Since this is more of a daytime look, choose an eyeshadow color that's both light and complements your skin. Use a coral lipstick for a final touch.
Rock the Style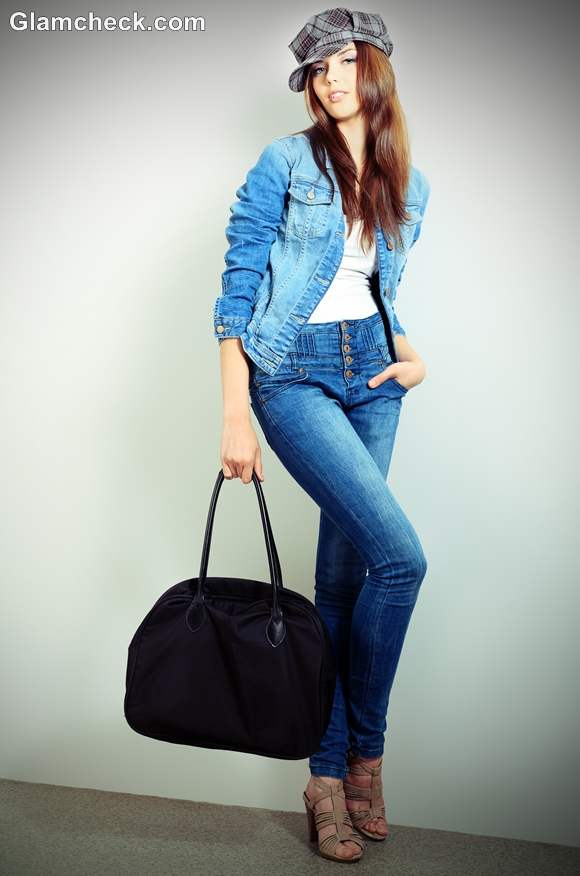 Double Denim Look style
Since the garments are the main focus of this look, you don't need much more by way of jewellery. Adding that trendy cap could be a nice touch, but if caps are not your thing, you could simple tie your hair into a ponytail or leave it loose.
Belts are an option if there isn't much detailing around the top of your high-waist denims. Boots, wedges or heels; you could opt for any kind of shoes that make you feel gorgeous. And lastly, don't forget to add a big handbag.
Glamcheck's Rocking Tips
Checkered caps are in this year's Fall forecast.
There are a range of additions that you could prefer on your denims like sexy rips, abrasions, bleach spots or embroidery. Just make sure to choose carefully.
You could even wear a bright colored tee on the inside in keeping with next season's forecast if classic white is not your style.
All that's left to say is that denim is here to stay. So be sure to pick up a few smart denim classics and a few trendy denim pieces to add to your wardrobes that are sure to make a fashionable statement.
Shutterstock