Most fashionistas have their curlers, dryers and styling instruments to help them achieve the perfect look. However, that can be pretty hard work, not just for you but for your hair as well. Plus, styling hair can be time-consuming, not always possible on rushed weekday mornings. Sometimes it's nice to be low maintenance and give your tresses a break from the blow dryer. That doesn't mean you have to sacrifice on style though.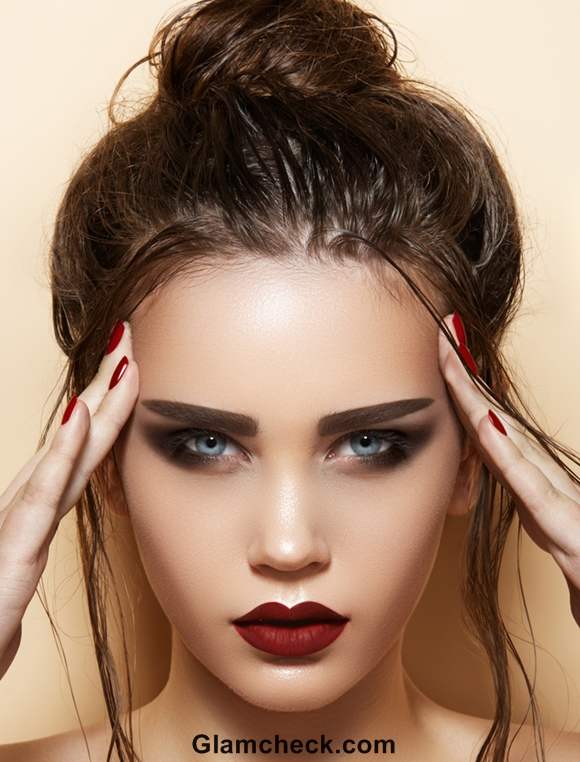 How to Style Wet Hair
There are plenty of ways in which you can style your hair after your shower to look as cute, laidback or sexy as you want without the hassle of drying it.
Basics
Regardless of your hair length, you want to apply some sort of leave-in serum after your shower so that your locks don't get entangled while they dry. If you have some other hair issues that need tackling like frizz, then use a serum which is designed for the purpose.
Another way to avoid tangling is to comb out your hair and then style it. You can always mess it up later if that's the style you are looking for, but that initial combing will help prevent eventual knotting, unless you have silky-smooth TV-commercial tresses.  
Serums are also recommended if you want to give your hair a soft, glossy sheen while it is wet and after as well.
Your hair should not be dripping wet when you are styling it. Use a T-shirt instead of your towel to dry hair until it is damp to the touch. If hair is too wet, take care of other parts of your ensemble while waiting for it to dry a bit. If you can't wait, set your blow dryer on its lowest setting and wave it around your locks just a few times until they have dried a little.  
When hair is wet, it is prone to breakage. So you have to take care to not make your updos, ponytails, braids too tight as the pulling motion can cause individual hairs to break.
Whatever look you're going for when styling wet hair, it has to be something that will work well even after your hair is dry. We're going to give you a few ideas for styling wet hair below. As you try them out, you'll discover ideas yourself and probably find tips for enhancing the wet hair styles that you already know of.
Sleek, Straight and Loose
This will work only for those who have naturally straight hair. Run a fine tooth comb through your hair when wet. Don't make a parting. Wear a satin headband in a neutral color to hold your tresses back.
Wet Ponytail Hairstyle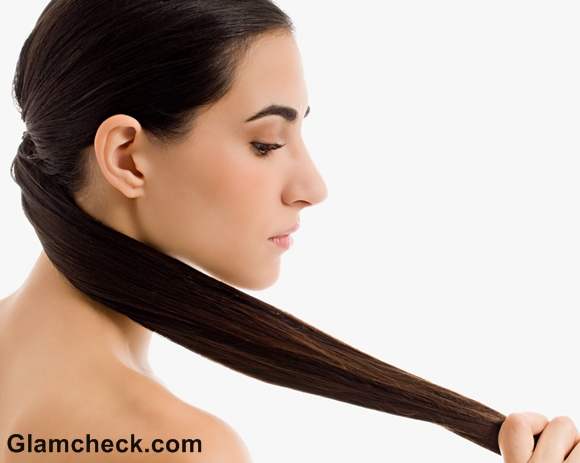 How to Style Wet Hair in a ponytail
Run a fine-tooth comb through your hair. When done, make a parting wherever you like and sweep your hair back into a sleek ponytail. Hold in place with a transparent elastic. The sleek ponytail hairstyle is timeless. It oozes sophistication but is versatile enough to be suitable for casual and formal looks. Below are a few variations which will alter this basic look.
Once tied up in a ponytail, run your fingers through the crown of your head. This will soften the look a bit, creating a slightly wavy texture plus defining the comb lines. Very feminine, very sexy!
Twist the hair of the ponytail round and round till you have one piece of hair. This can be pinned up into dozens of different buns from the basic chignon to more elaborate buns if you are adept at them. Just remember to style the bun loosely otherwise your hair won't dry properly.
Try asymmetrical or zig-zag partings to spruce up your wet hair style.
Sharp partings are very edgy. Use a fine tooth comb to create one either in the center or deeply on the sides.
Before pulling your hair back into a ponytail, pull a few strands loose to hang by either both or just one side of your face. Scrunch them in your fingers for a bit to impart a soft, wavy look.
Wet Bedhead Hairstyle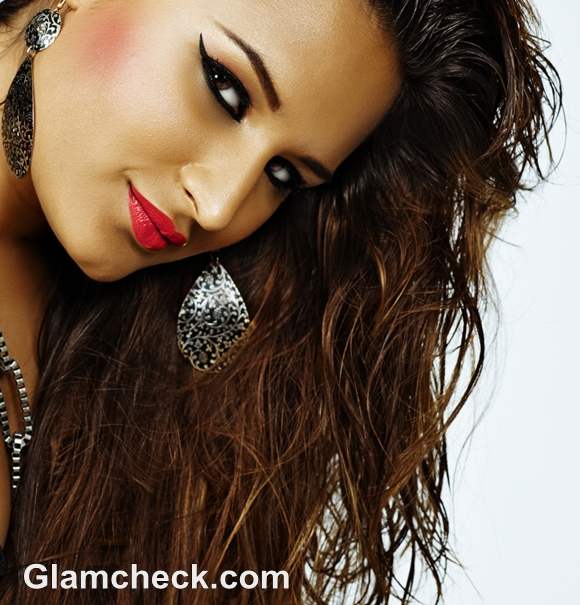 Styling Wet Hair for a Messy Look
The messy look is a great favorite for wet hair looks. It is particularly suitable for those with medium-length hair. There's always a chance of tangled locks when you're sporting a messy look. With medium length hair though, there is a smaller chance of this happening. So you get all of the chic with none of the hassle.
Once you apply serum in your hair, sweep hair to one side or throw your head forward so your hair falls in front of you. Then take clumps of your hair in your hands and scrunch them. This will give it a messy, devil-may-care look which goes great with casual outfits but is also startlingly sexy with evening wear. Flip your hair back and let the waves fall where they may. You can make a parting with your fingers and tuck your tresses behind your ears on one side. Accessories can really up the cuteness of bedhead. Try a headband or tie on a small bandana for practicality and style.
This wet hair style looks great when wet so see if you can get your hands on a hair gel or hair spray that imparts a wet look.
Wet Side Braid Hairstyle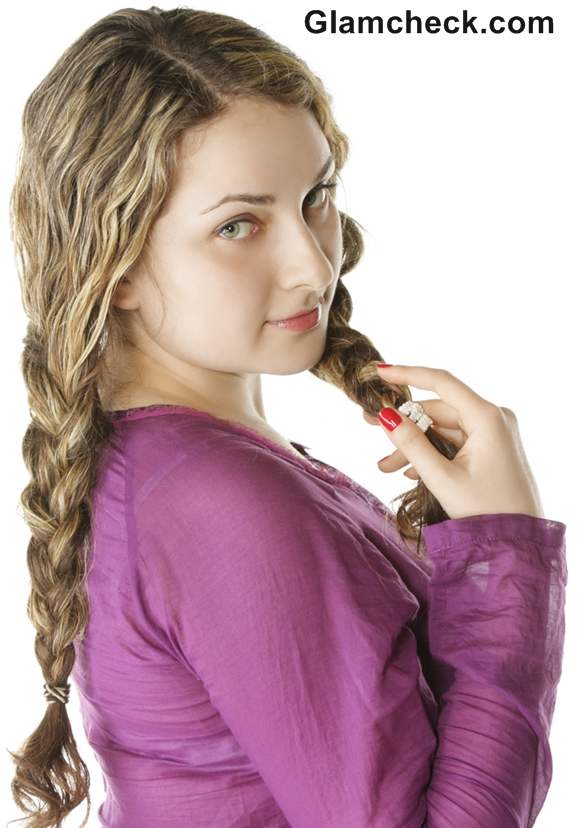 How to Style Wet Hair – Side Braids
A side braid is another fab style for wet hair which looks lovely when your hair has dried. You can read our tutorial on side braids here.
The best thing about a side braid is that when you open it up once your hair has dried, you will have the most gorgeous, summery curls that you'll be tossing about vainly and constantly touching. If you plan to go out in the evening, style your wet hair in a side braid in the morning and simply undo it when you want to go from a day to night look.
These wet hair looks are so addictive that you'll be tempted to sport them all the time. However, note that if you always style your hair when it's wet, it can tend to get greasy. So enjoy the wet hair looks, but do it in moderation to keep your tresses healthy and grease-free.
Shutterstock