Singer, dancer and actress Kimberly Wyatt dazzled at the 'Kooza' VIP night at London's Royal Albert Hall. She wore a macro-print dress at the event with an overcoat and small hoop gold earrings. Platinum blonde locks and a glossy crimson pout imparted charm to her look. The diva completed her look with a black liner and a flesh-colored eye shadow.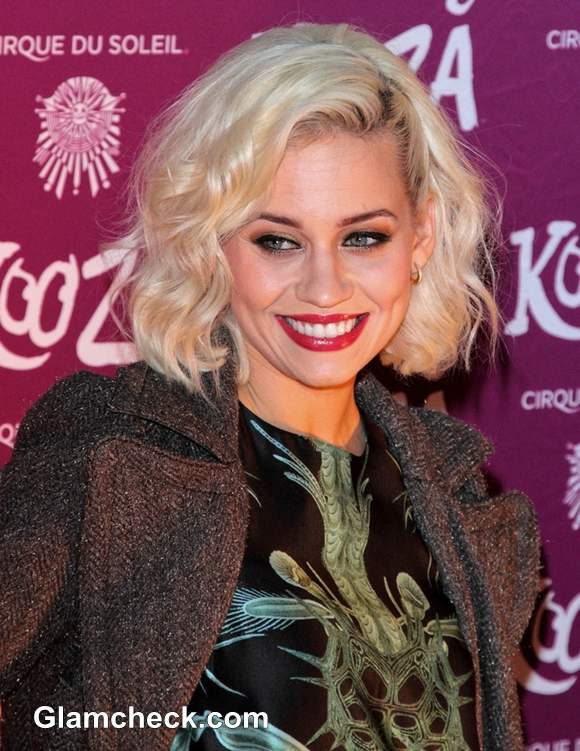 Kimberly Wyatt 2013
A pair of pointy sling-backs spread an element of envy among the crowd.
This look appealed to us more and we just had to love it on Kimberly. She styled her macro-print short dress with a neutral grey over coat and crimson lips. The sand colored sling-back heels looked great with the ensemble. We must admit that this diva has some style!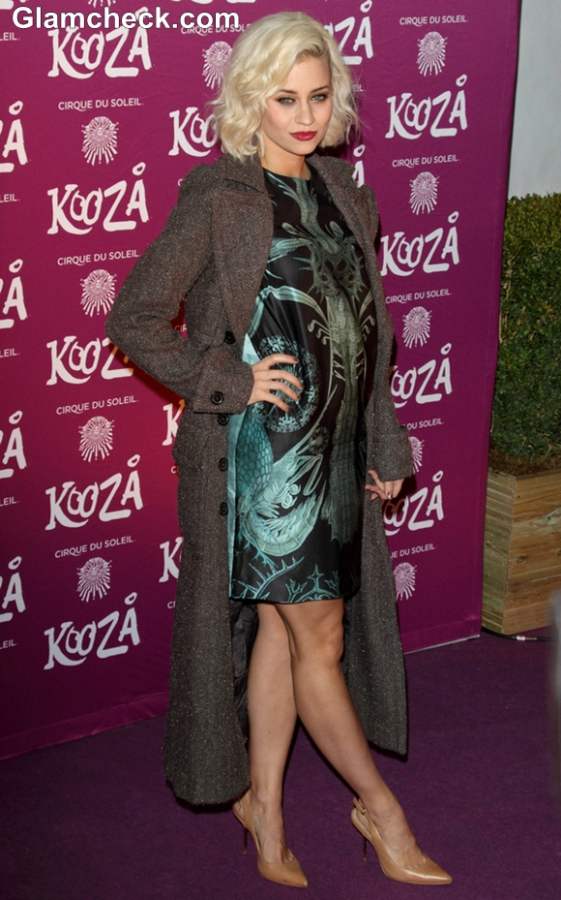 Kimberly Wyatt 2013
The beautiful lady started her career dancing with the Pussy cat dolls and ended up singing her own album. She was also the judge for the dance show, 'Got To Dance'. Today, she has established her career as a successful singer, dancer and actress.
P R Photos