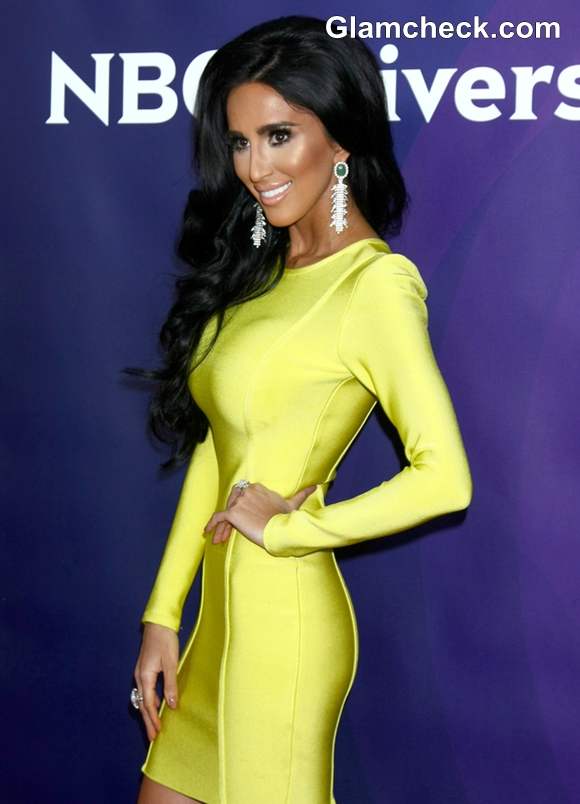 Lilly Ghalichi Neon Dress at TCA Winter Press Tour 2013
Reality TV star Lilly Ghalichi brought a burst of color to the NBC Universal 2013 TCA Winter Press Tour at Langham Huntington Hotel in Pasadena, California on January 7.
What she wore:
Neon sheath dress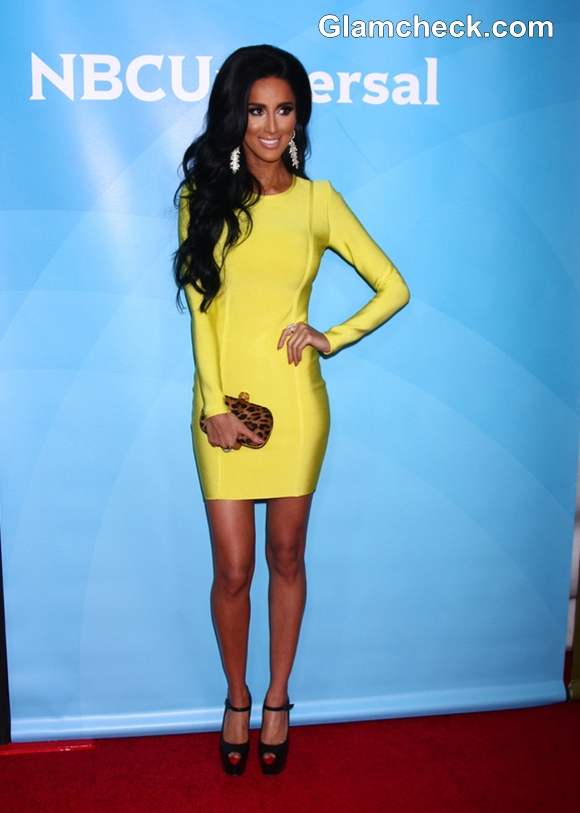 Lilly Ghalichi in Snug Neon Dress at TCA Winter Press Tour
Lilly's toned, slim body was encased in a tight, full-sleeve neon yellow sheath dress which ended several inches above her knees. The outfit was accessorised with a diamond cocktail ring, dramatic dangle earrings, black ankle-strap peep-toes and an animal print clutch.
Hair and Makeup:
Side-swept curls; glowing makeup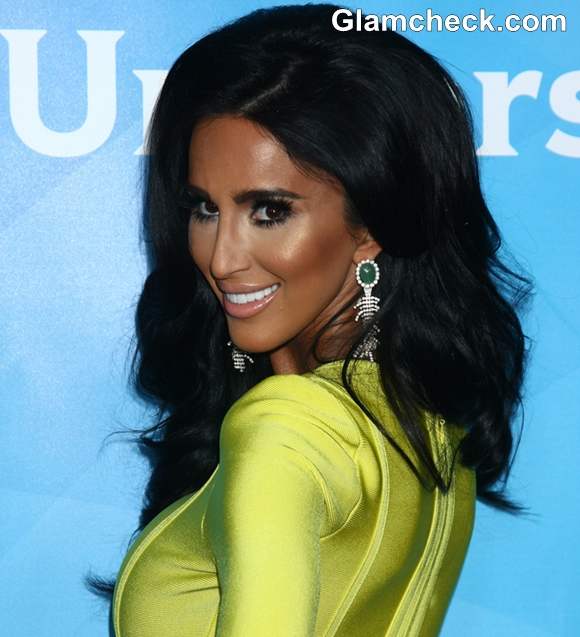 Lilly Ghalichi hairstyle makeup 2013
Her eyes were mascarraed, lined and fake eye-lashed till they were quite pronounced. Her tanned complexion glowed under otherwise natural tones but the effect was somewhat ruined by too much powder or foundation under the eyes.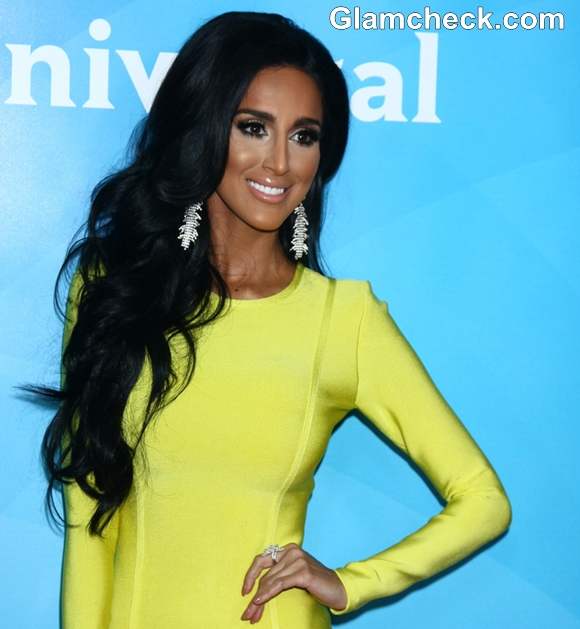 Lilly Ghalichi at TCA Winter Press Tour
But it was barely noticeable since her incredibly long curly black hair spilled over the sides of her shoulders for dramatic effect, successfully taking the attention away from the minor fashion faux pas.
Shutterstock