Singer Nicki Minaj always stands out, even when she's trying to tone it down. A case in point is her look at the "American Idol" Premiere Event held at the Royce Hall of UCLA in Westwood, California on January 9.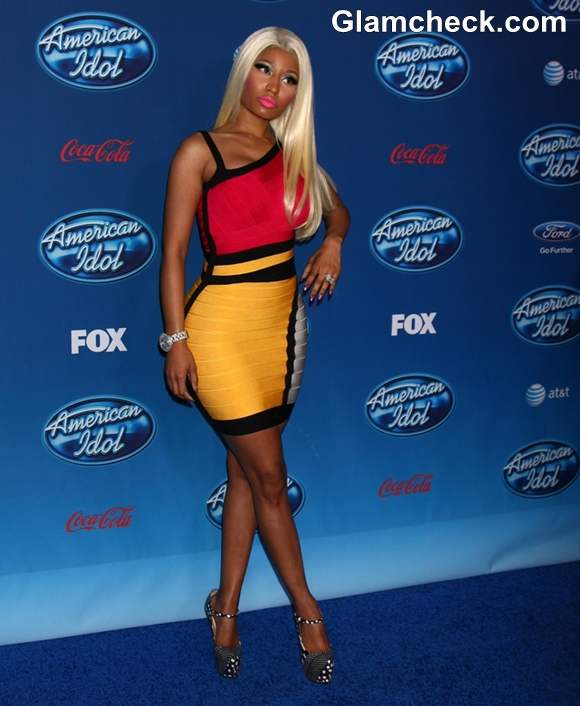 Nicki Minaj at 2013 American Idol Premiere
Nicki looked great in a yellow, pink and black color-blocked dress and animal print ankle-straps. Her wig that day was also quite sober – a platinum blonde straight-combed affair.
The ensemble was, you have to admit, very unlike Nicki's usual flamboyant ones. However, her makeup still reflected her fiercely-independent persona that we've come to know and accept.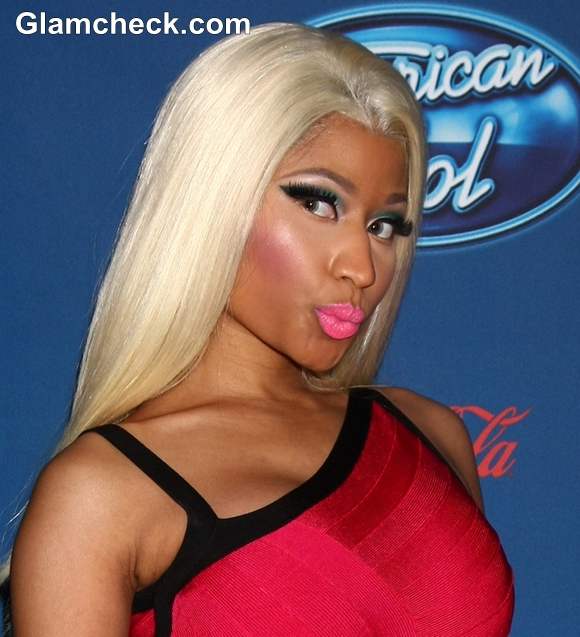 Nicki Minaj Pink & Blue Makeup 2013 American Idol Premiere
Her patent fake eyelashes are a given, of course. Her peepers were further enhanced by pretty blue eye shadow. Contrasting the color beautifully was a pop of bright Barbie pink on her lips and a plum-hued blush on her cheeks.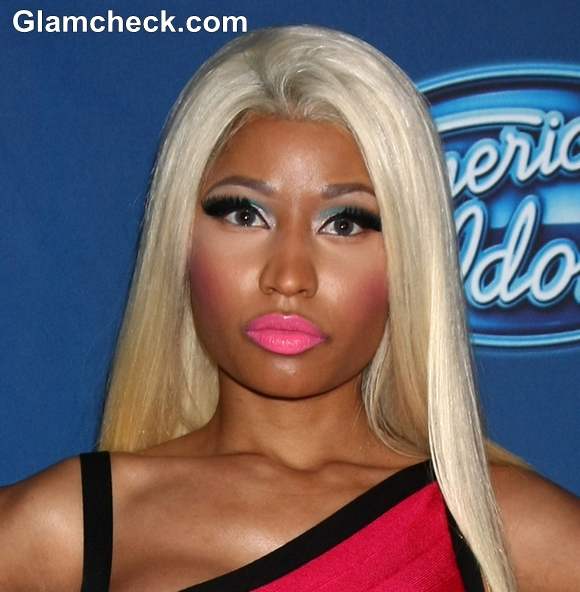 Nicki Minaj pink Blue Makeup at American Idol 2013 Premiere
The pink especially is a shade that Nicki loves to death and she sports it almost all the time while the blue goes well with her fun, expressive, youthful personality.
Shutterstock