Reality TV star Kim Kardashian surprised many by ditching her flirty dresses for a suit as she appeared on the Late Show with David Letterman on January 16.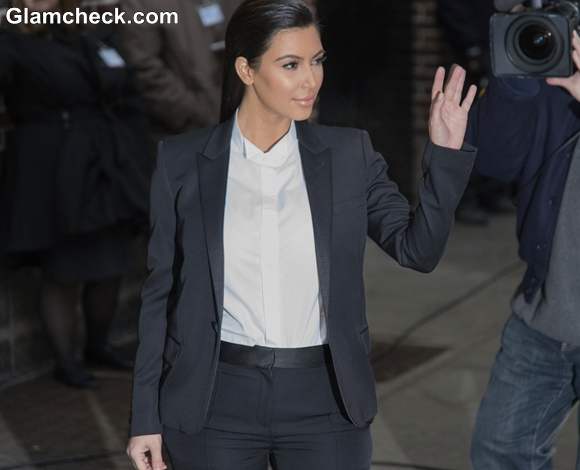 Kim Kardashian 2013 Androgynous 2013 Late Show with David Letterman
There was no denying that she was still da bomb!
What she wore:
Grey suit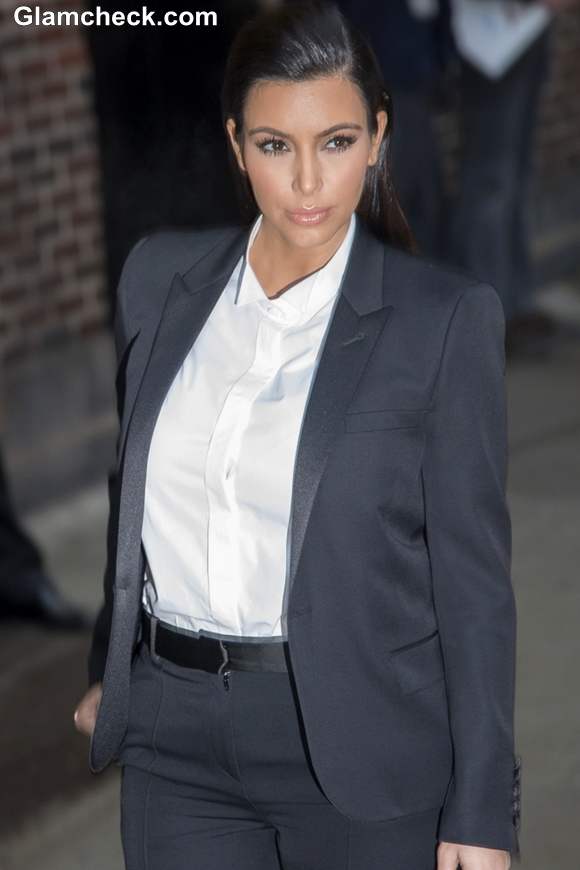 Kim Kardashian 2013 Androgynous look at Late Show with David Letterman
Kim looked ultra hot in grey pants with a matching grey blazer left undone. She paired them with a high-neck, front-buttoned shirt. A simple but very classy black belt added the perfect finishing touch to the outfit.
Hair and makeup:
Sleek hair; glowy makeup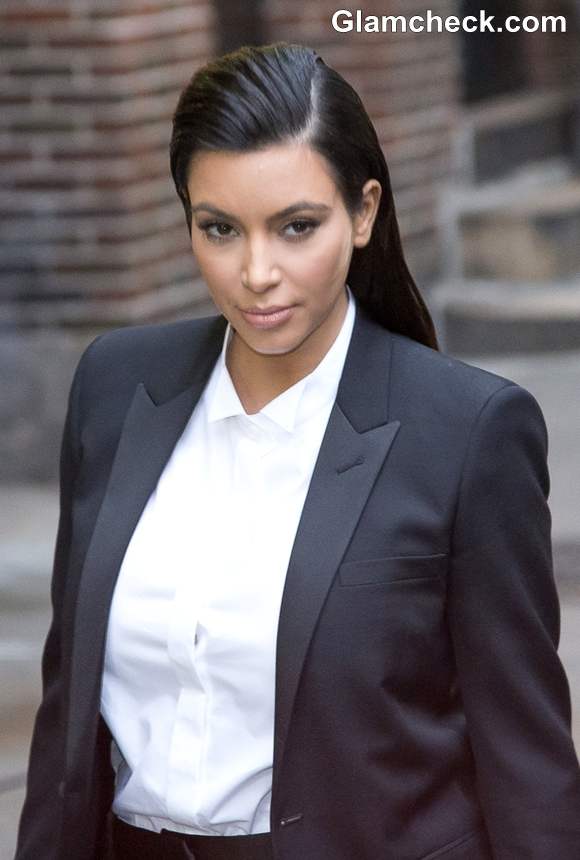 Kim Kardashian Androgynous look 2013 Late Show with David Letterman
Her long, thick brown hair was parted on the side and slicked back behind the ears. Neutral, glow-from-within makeup in neutral shades meant that she really toned down her look. She did, however, stick to her mascarraed fake lashes.
We gotta say, she looks mind-blowing and super-sexy!
The talk on Letterman focussed primarily on her pregnancy, of course. Boyfriend Kanye West let the cat out of the bag earlier this month at a concert when he said he loved Kim and their unborn baby.
Kim revealed earlier this week that she had the same fertility issues as her older sister and was surprised but also very happy when she discovered she was expecting.
Congratulations, Kimye!
Stay tuned for more baby news.
P RP hotos