Reality TV star Kourtney Kardashian was at the Mirage Hotel and Casino in Las Vegas, Nevada on January 19 to visit the Kardashian-Jenner lifestyle boutique Kardashian Khaos.
Fans who arrived early – and who were alert to read the updates on the Kardashian website – were able to purchase limited gift packages that included a personal meeting with Kourtney, a photograph taken with her and showcased in a commemorative frame, and a makeup palette, makeup bag and lip gloss all from the Kardashian beauty range – Khroma.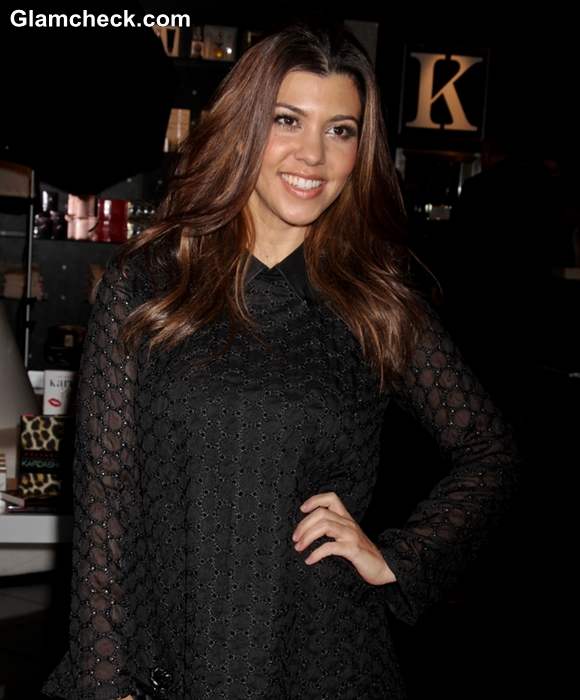 Kourtney Kardashian Visits Kardashian Khaos for Meet & Greet with Fans
Kourtney was obviously thrilled to be there. She smiled and shook hands with fans who came to the Mirage just to get a glimpse of her that day. Several of the guests were drawn to the boutique and excitedly took pictures of her on their cell phones. Kourtney even counted an Elvis impersonator as one of her fans as he came into the boutique to be photographed with her.
What she wore:
Black mini dress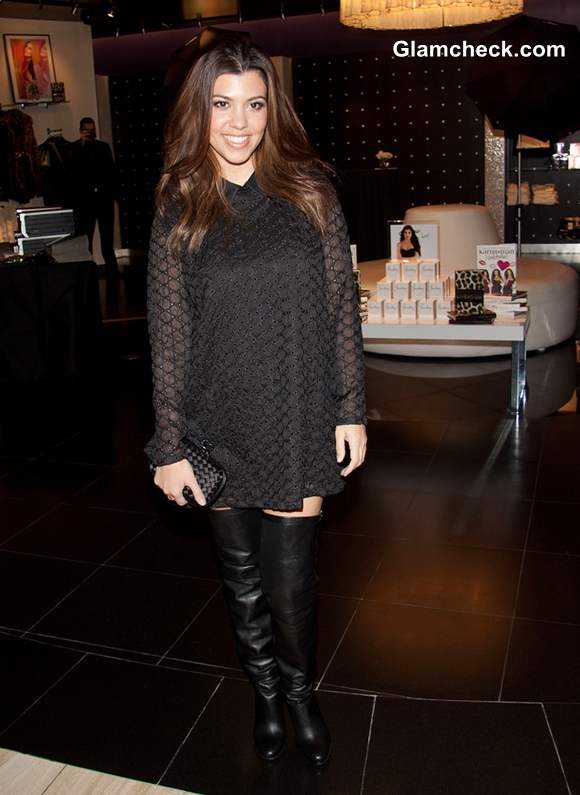 Kourtney Kardashian Visits Kardashian Khaos Meet &Greet with Fans
She looked darling in a full-sleeved black textured mini dress paired with thigh-high leather boots. Sexy and flirty but still with a lot of girl-next-door charm. She accessorized with a black clutch purse.
Hair and makeup:
Wavy locks
Kourtney's long brown hair was styled in waves and left loose from a messy parting. Natural makeup with a bit of definition around the eyes completed her look.
P R Photos