Awards season is in full swing. The 55th Annual GRAMMY Awards held at the Staples Center in Los Angeles, California on February 10 was one of the biggies, drawing together in one place the best of the best in the music industry. But it's not just talent that walks the red carpet; beauty and fashion are trademarks of this star-studded event too.
The ladies were dressed to ninths, every accessory carefully chosen and the colors for the makeup palette decided upon weeks in advance. Their hairstyles were rather interesting, ranging from bold looks to more subdued ones, each as lovely as the last. Here's what some of the most famous faces brought to the show.  
Braided Beauties
Bonnie McKee undoubtedly had one of the bolder dos on the red carpet that evening. Her carrot orange hair was infused with platinum blond on half of the crown.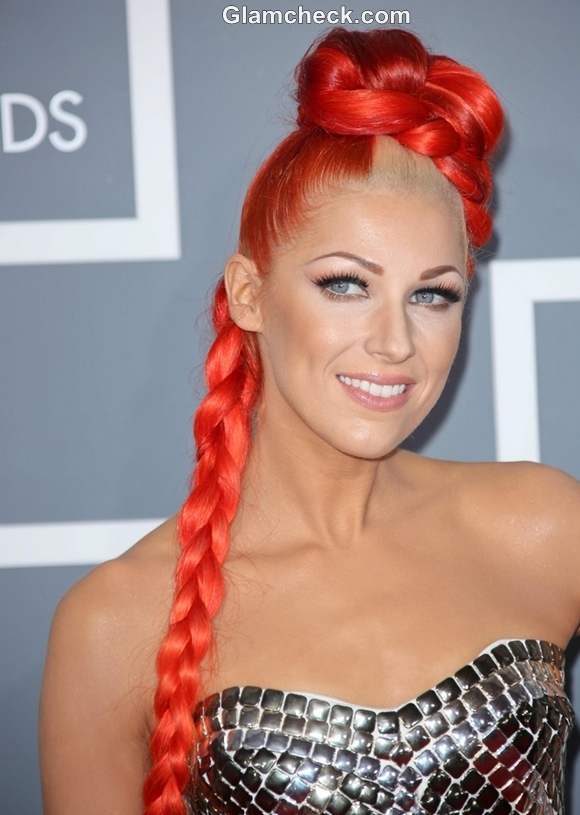 Bonnie McKee Hairstyle at 2013 Annual Grammy Awards
The mass of her luxurious two-toned tresses were then braided into a heavy plait, most of which sat atop her head while the rest trailed down over her shoulder. Quite the modern-day warrior look!
We expected Taylor Swift to wear her patent bangs for the big night and she didn't disappoint with her blunt, relaxed fringe combed forward to graze her eye lashes.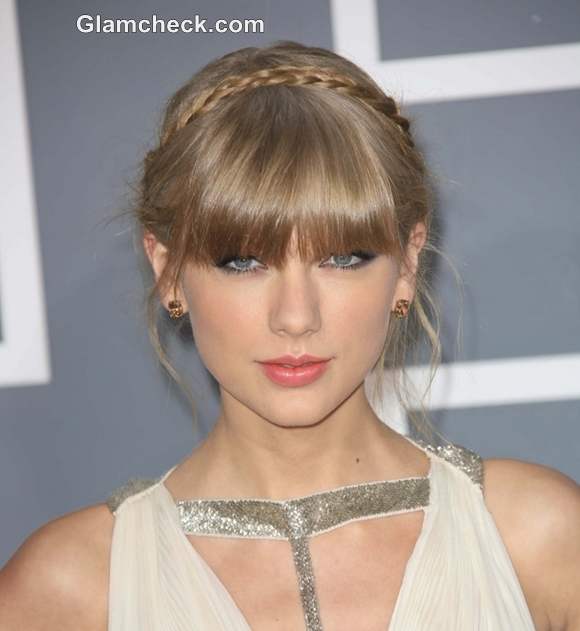 Taylor Swift Hairstyle at 2013 Annual Grammy Awards
The rest of her locks were styled in an updo with wisps left loose here and there. The finishing touch – and the best part of her do – was the thin braid that formed a headband across her crown.
Mika Newton's hairdo was exquisite!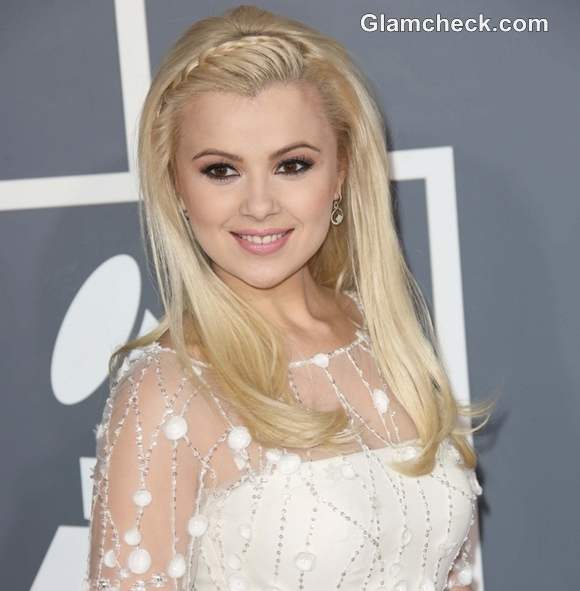 Mika Newton Hairstyle at 2013 Annual Grammy Awards
Her blonde tresses were left loose, but a portion on the front was styled into a milkmaid braid that doubled as a headband. A look that marries the freshness of youth with the elegance of age.
Waves and Curls
Joan Osborne styled her silky blonde locks in noodle-like curls, exuding a vibrant feminine feel.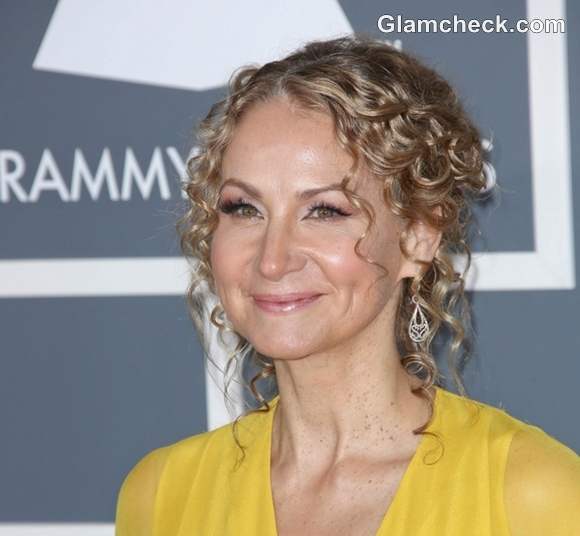 Joan Osborne Hairstyle at 2013 Annual Grammy Awards
Some of it was swept back into a simple updo but quite a few ringlets were left loose around her face and crown, giving her an overall delicate look
Singer Katy Perry has reverted to her original raven hue for some time now.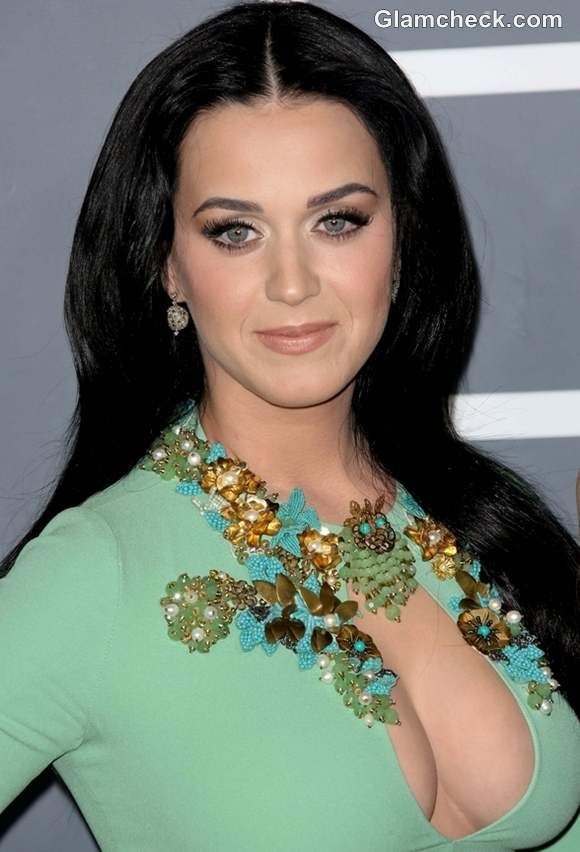 Katy Perry Hairstyle at 2013 Annual Grammy Awards
The dark shade is very sexy on the I Kissed a Girl hitmaker. She left her locks loose and wavy to show off the full effect of the almost Gothic color.
With her hair curled and left loose, the usually sexy Rihanna was exuding more of a sultry feel.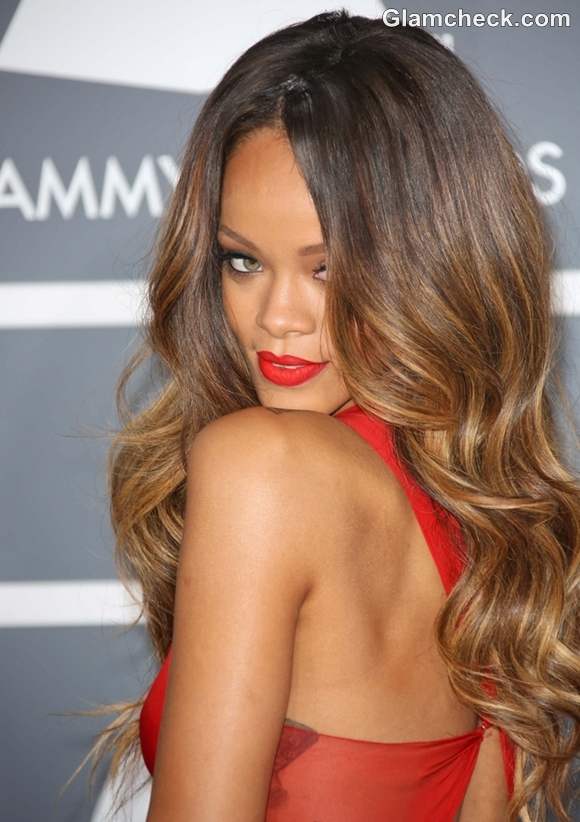 Rihanna Hairstyle at 2013 Annual Grammy Awards
The style was perfect to showcase her blonde highlights.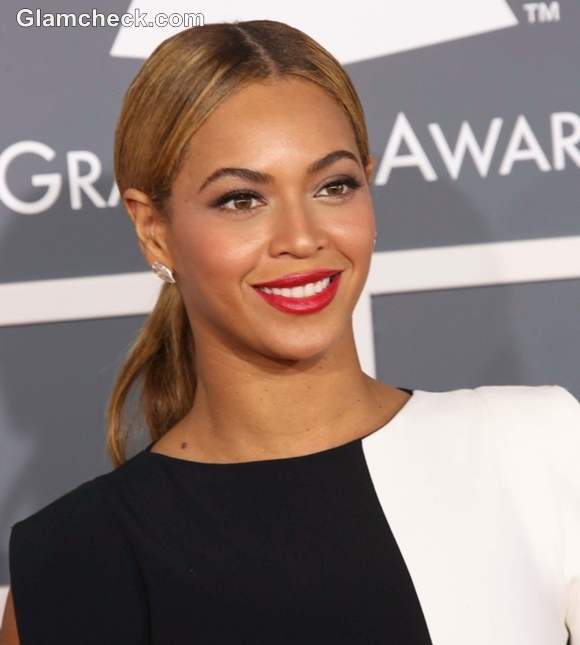 Beyonce Hairstyle at 2013 Annual Grammy Awards
And finally, Beyonce swept her hair wavy back into a simple ponytail – an effective do to highlight her natural beauty.
P R Photos