Despite there being a very sexy Josh Duhamel and a very talented Nicholas Sparks in the room, the shutterbugs only had eyes for actress Julianne Hough at An Evening with Nicholas Sparks and the Cast of "Safe Haven" at Waterstones in London on February 20. We can't say we blame them.
What she wore:
Maroon evening gown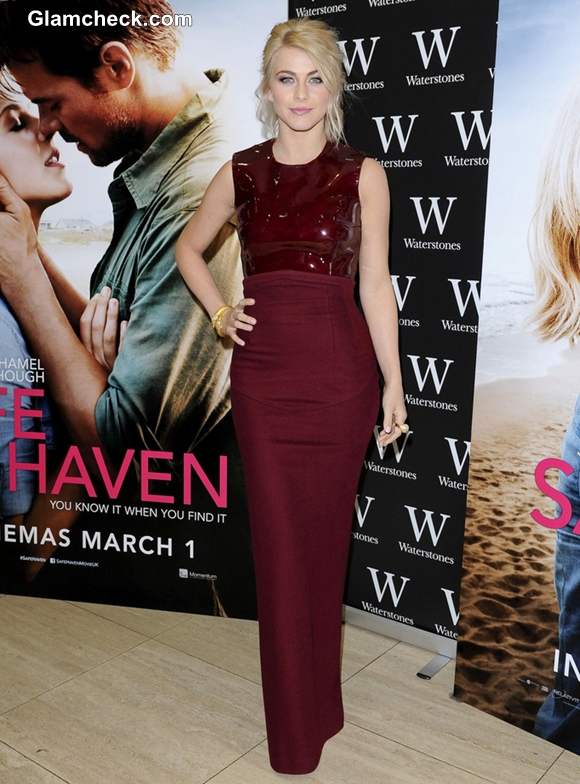 Julianne Hough in Burgundy Gown
The 24-year-old's fabulous figure was showed off to perfection in a floor length maroon gown with a column skirt. Designed by Emilio de la Morena, the saucy number boasted an uber-sexy patent leather bust which did remarkable things for the sex appeal of her ensemble.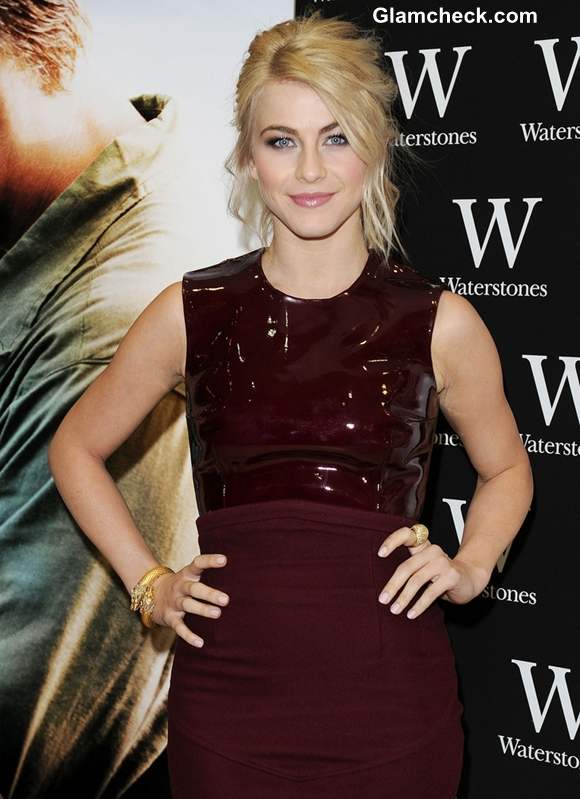 Julianne Hough pictures 2013
Brian Atwood heels, a gold cocktail ring and a bracelet by Carrera Y Carrera completed the mind-blowing picture.
This is sexy! Period.
Hair and makeup:
Relaxed updo; Smoky eyes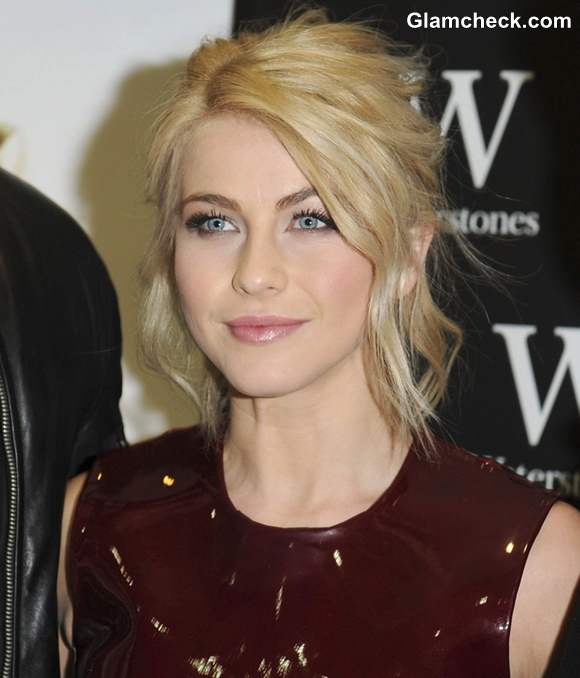 Julianne Hough 2013
The ultra-hot dress was styled with a very relaxed updo, several tendrils escaping to fall down the sides of her face. It was an irresistible combination of elements that upped her sensuousness by leaps and bounds. Grey eye shadow defined her peepers and an icy pink lippie was the only other pop of color on her ensemble.
Head to toe, we wouldn't change a thing about this one!
P R Photos