A fashion show is always very theatrical. The drama is not just of gorgeous clothes but other elements adding to it. So while the lighting and the music add some punch to it, the walk adds the required movement, hair, make up and accessories complete the look together completing the concept and vision of the creator.
Creativity is not only limited to clothes but it extends to every aspect of the show. Venexiana's Fall 2013 is a good example of how couture extends itself to hair and make-up overall making a unique impact.
The Collection:
Think Hollywood and that's what the collection oozed of! Reflecting glamour through the great mix of bling, textures, velvet , drapes and detailing in the form of stunning jewel toned gowns, the collection was purely what Hollywood glamour is made of. The dazzling collection was ultra-modern and managed to preserve the character of richness and sophistication.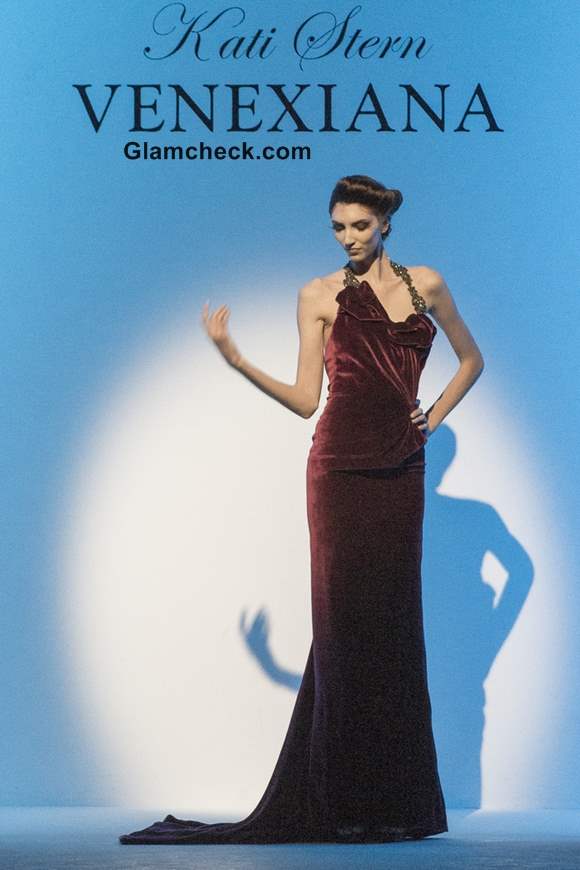 Venexiana Fall 2013
The styling of the looks was the high point of the show of which hair and make- up formed an integral part of!
Hairstyle: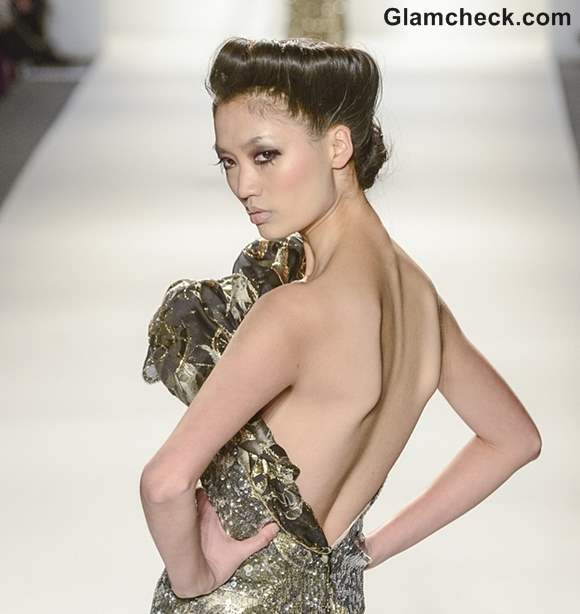 Hairstyle at Venexiana Fall 2013 Mercedes-Benz Fashion Week
Glamour, richness and modern are adjectives for a bold, confident and edgy woman of today who believes in classic!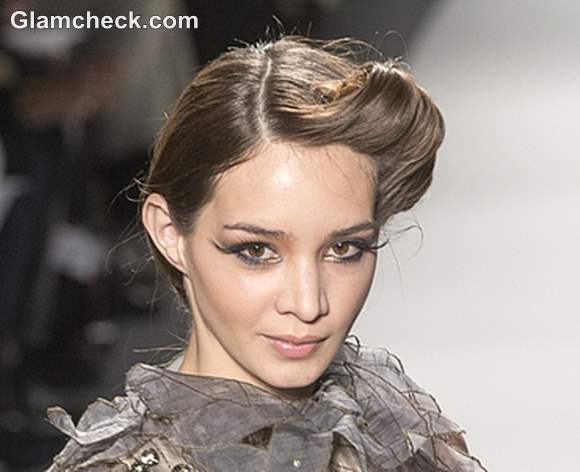 Hairstyle at Venexiana Fall 2013 Mercedes-Benz Fashion Week
The hair at the show defined exactly this. Feminine and sleek the hair was pulled back in low side buns and lots of twists, with one common predominant one from right in front extending all the way to back forming one bun .The hair was the factor blending all the looks together.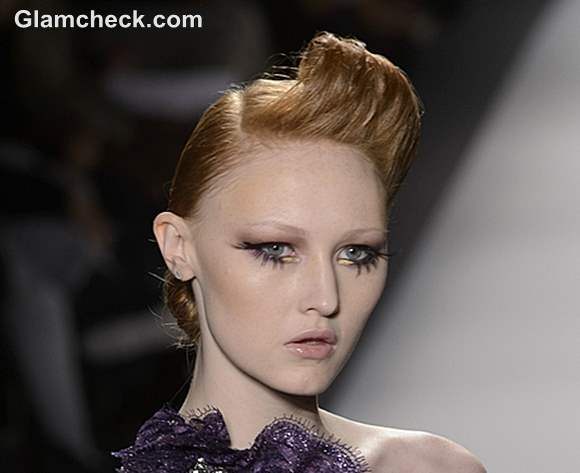 Hairstyle Venexiana Fall 2013 Mercedes-Benz Fashion Week
Makeup:
Clearly, the make- up artist for the show did not shy away from bold eyes. A smokey brown look was achieved which a refreshing change from the black we are so is used to.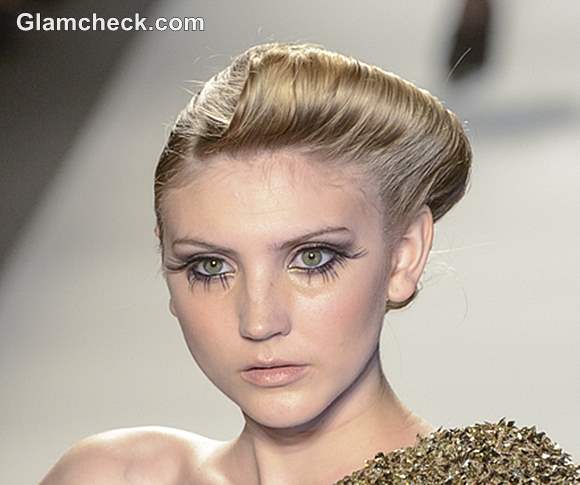 Makeup at Venexiana Fall 2013 Mercedes-Benz Fashion Week
The lash extensions added a lot of character and made the rock inspired smokey look very feminine aptly adding to the aesthetics of the clothes and in a way standing up for what the label is about…rock inspired couture fashion. The face was balanced with a touch of cheek cream to contour the cheeks over the base and brown glossy lips that did not take away from the eye.
 P R Photos