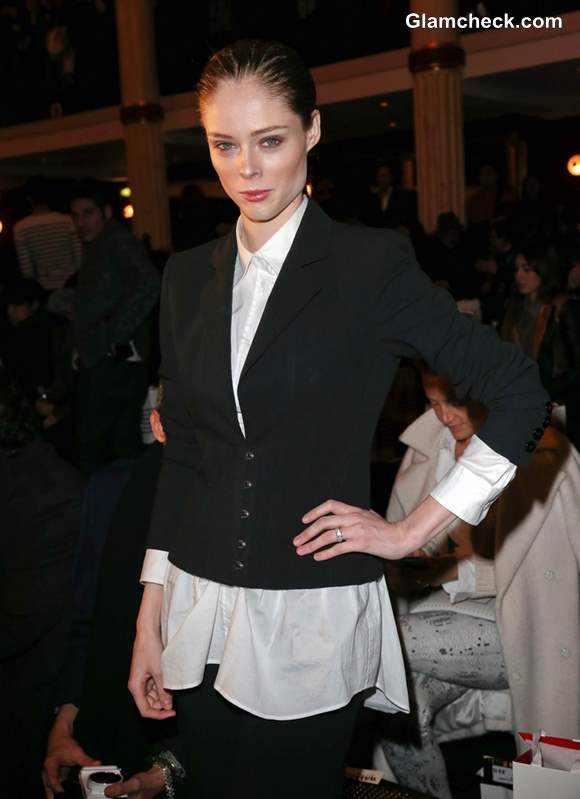 Model Coco Rocha wouldn't miss Paris Fashion Week despite her hectic schedule. She jetted to the fashion capital on March 2 to catch Jean Paul Gaultier's Fall/Winter 2013 Collection at the Salle Wagram. As she took in the trends on the runway from the front row, you couldn't help but admire her own fashion sense.
What she wore:
Brown pants with olive green blazer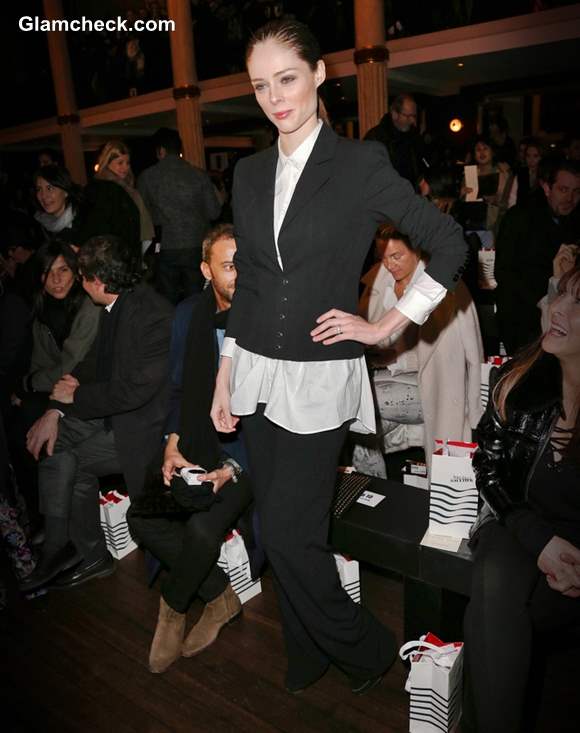 Coco Rocha Androgynous style at Paris Fashion Week 2013
Coco wore an olive blazer over a long, white front-buttoned shirt which was done up all the way to the neck. Her shirt was much longer than the blazer, the latter buttoned up. The disparity in length made for a half-formal, half-casual vibe which was quite interesting.
She paired the asymmetrical top-half with loose fitting brown bottoms. Black shoes and a silver ring accessorized her ensemble.
We love the idea of the loose pants with the snug blazer. The contrast in fitting gives her look a modern and rather unique silhouette.
Hair and makeup:
Sleek do; red lips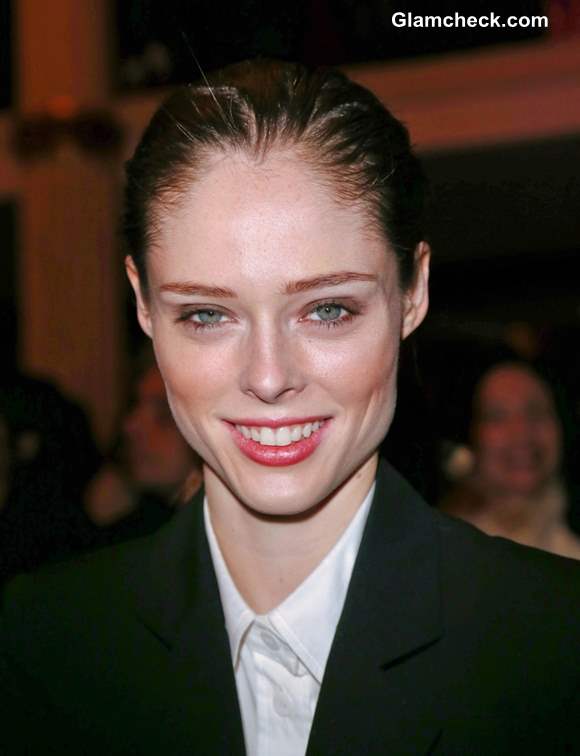 Coco Rocha Goes Androgynous at Paris Fashion Week 2013
Coco imitated several popular androgynous looks by tying her hair back in a sleek ponytail. The sleek look really does round off an androgynous look quite well, giving it that perfect balance of masculine style while still embodying an unmistakable femininity. Neutral eye shadow and subtle red lips completed her look.
P R Photos