Ankle-straps are a step up from classic pumps. They add an extra bit of something to an ensemble, managing to class up any look. Just like at the "Newsroom" screening at PaleyFEST on March 3.
Ginnifer Goodwin slipped into a pair of cream and white open-toed ankle straps by Ruthie Davis.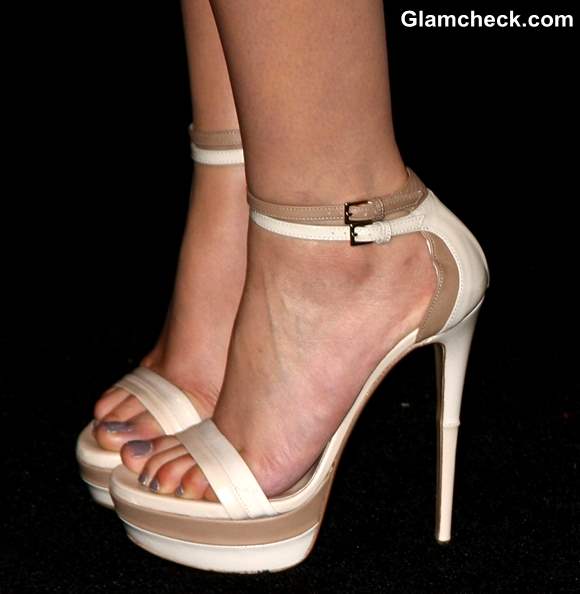 Nude Ankle-strap heels-Ginnifer Goodwin
The stiletto heel on the elegant footwear lengthened the petite actress' pins to quite an extent, giving her much-needed inches in style.
Lana Parrilla too seems to be in love with the nude trend.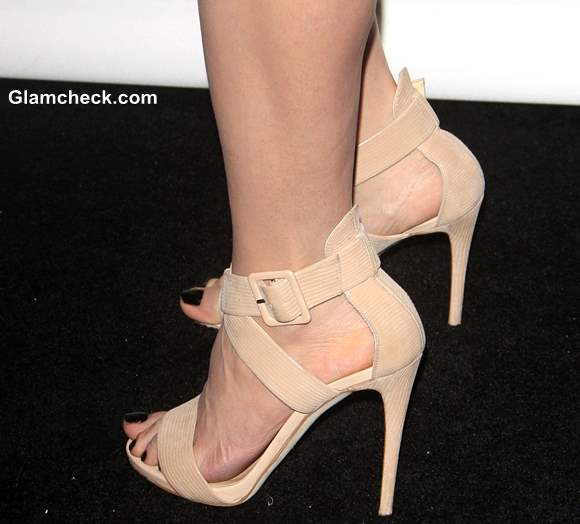 Nude Ankle-strap heels-Lana Parrilla
Her ankle-straps were open-toed too but with thicker straps which gave the shoes a gladiator look. A fashionable addition to a breezy day-time look.
Neutral colors really are in! Olivia Munn added zing to her look with pointy gold pumps which featured white on the back and a gorgeous minty green on the double straps, the latter really tying the look together.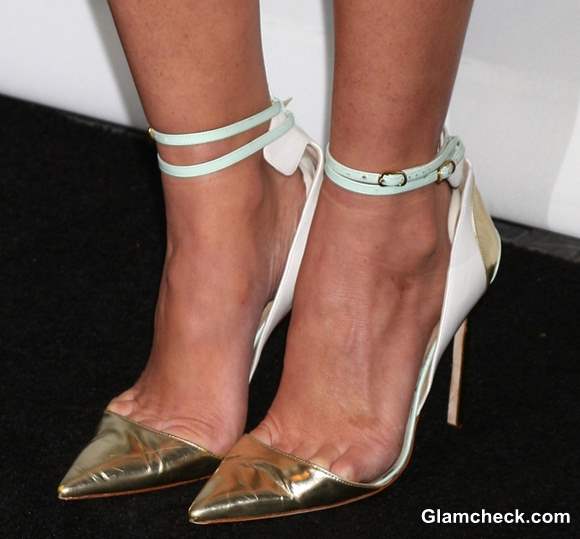 Ankle-strap heels-Olivia Munn
Take a tip from these style-forward celebs. Don a pair of ankle-straps on your next night out or even if you want to spruce up your office wear. If you are not very tall, remember to choose shoes with thinner straps as the thicker ones will tend to make you look shorter.
Shutterstock