We spotted pretty and pert Jennifer Morrison at the "Once Upon A Time" PaleyFEST Event at the Saban Theater in Beverly Hills, California on March 3.
What she wore:
Blue pantsuit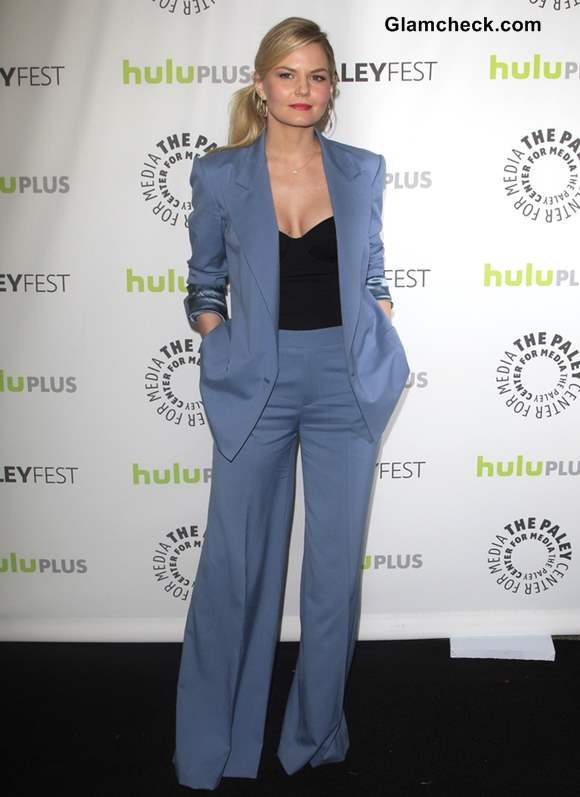 Jennifer Morrison in Blue Suit at'PaleyFEST 'Once Upon' a Time Screening
The petite blonde wore a pair of loose-fitting, straight cut blue pants with a matching blazer – the color emphasising her own sky-hued peepers. The pantsuit would have made her look all out androgynous and more on the masculine side if it were not for the very sexy plain black bustier top she sported. The snug, low-cut number brought dollops of sex appeal to her ensemble, thus ensuring that her femininity was the focus of the look.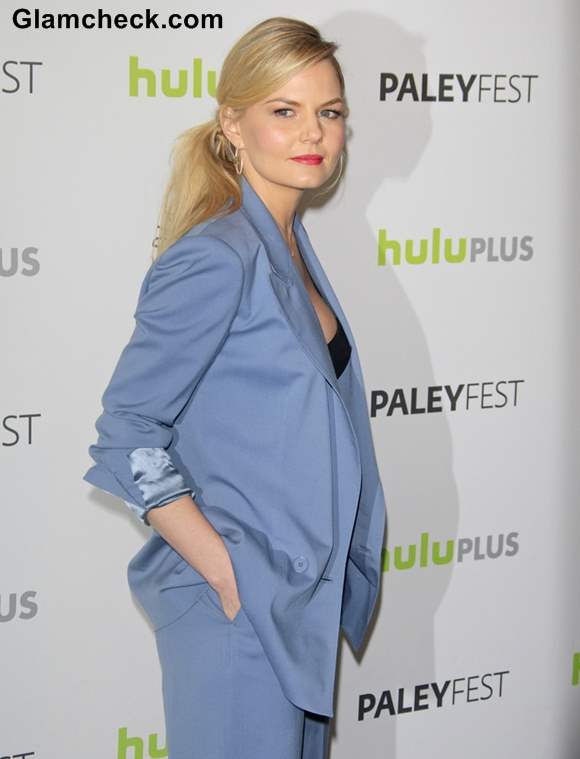 Jennifer Morrison at PaleyFEST 'Once Upon a Time' Screening
She accessorized her outfit with gold hoop earrings and a delicate gold pendant from Dana Rebecca Designs.
Hair and makeup:
Messy ponytail; red lips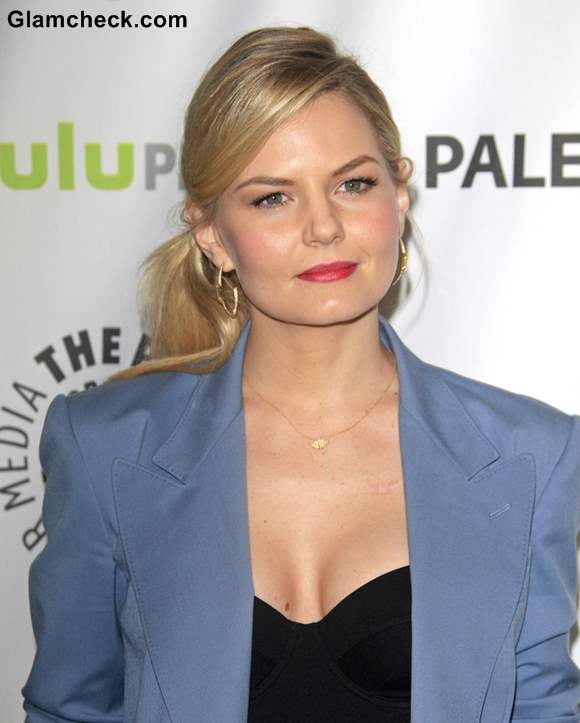 Jennifer Morrison at 'Once Upon A Time' PaleyFEST Event
Taking a break from her braids and topknots, Jennifer opted for a messy ponytail with a relaxed parting. The slightly mussed up look of the do is very fetching on her and gives her a bit of an edge that the usually cutesy star tends to shy away from. Her makeup reinforced the sharp look – a sliver of red on her lips and just a hint of mascara to slightly accentuate her peepers.
The Happy Endings star has done a great job putting this look together. The colors, styles and silhouette create a very pleasing visual.
Shutterstock