Singer Sinitta put together a timeless ensemble with a few classy touches for the Wink Bingo Celebrity Female Take Over at the Stringfellows Angels Men's Club in London on March 18.
What she wore:
Black and white ensemble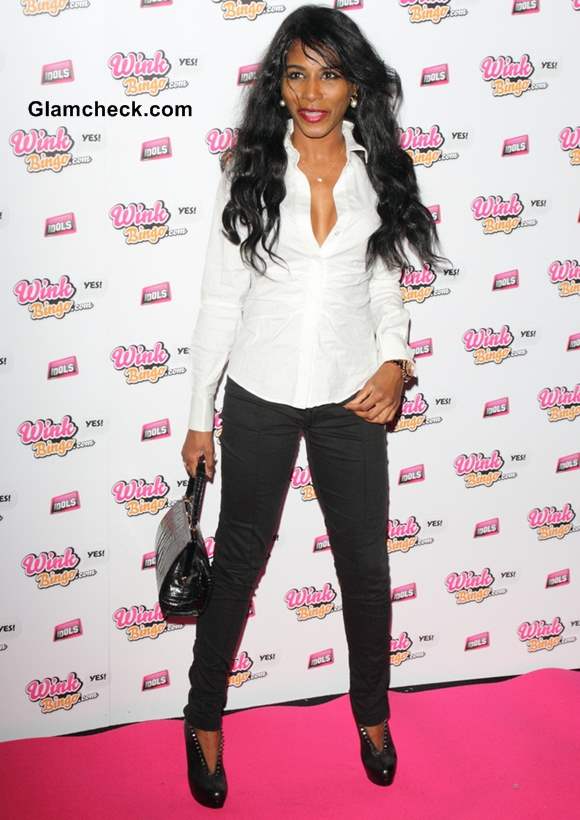 Sinitta in Black and White at Celebrity Bingo Event
Her foundation for the look was uber-simple – a white, collared shirt and tapered black pants. The buttons on the shirt were left undone to reveal a delicate expanse of cleavage and a bit of her black bra.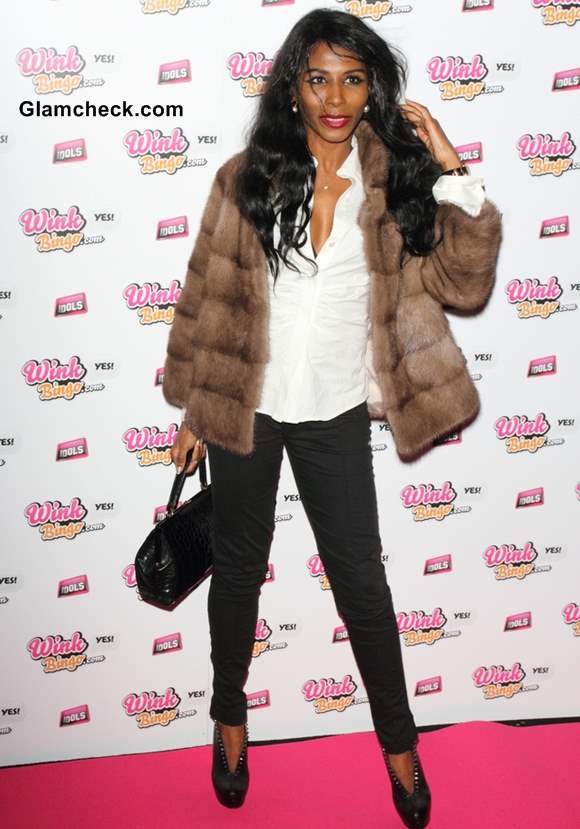 Sinitta Dons Classic Ensemble at Celebrity Bingo Event
We love how she built on those basics with black booties and a beige fur jacket. Delicate pearl jewellery, a silver watch and a black purse completed her look.
Her ensemble speaks for itself. She went to the most basic items in any wardrobe thus revealing a class and fashion know-how that is quite rare. However, she also modernized the look with her well-chosen accessories – except for the pearls which are another timeless classic.
Hair and makeup:
Cascading curls; glam makeup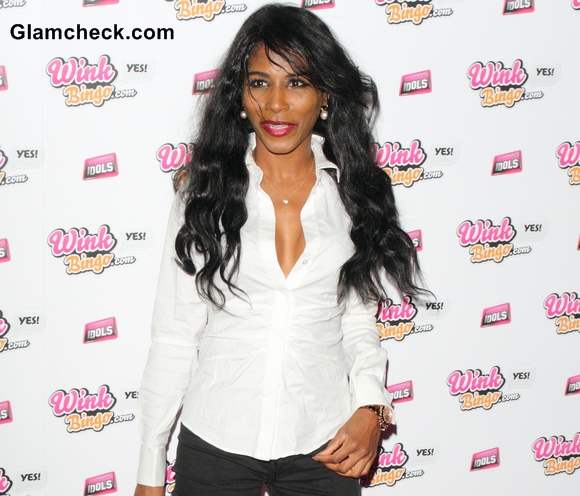 Sinitta 2013
The diva styled her locks in luscious curls, a look that has been doing the rounds on the red carpet for years without showing any signs of wear and tear. Red lips – classic again – and subtle cat's eye makeup completed her ensemble.
Head to toe, she proves that style is not really ever-changing but a matter of getting your basics right.
P R Photos