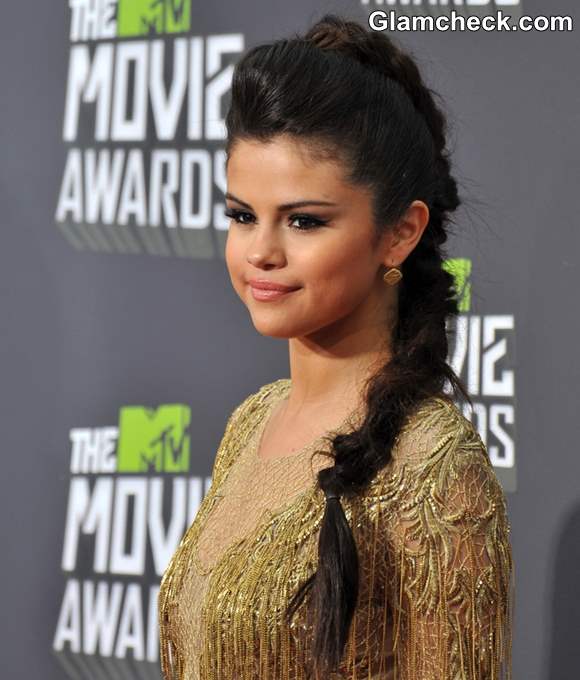 Actress and singer Selena Gomez is very fond of her side braids. We've seen her wear the look so often in so many different ways that we were pretty sure that she had run out of ideas for making it look new. However, it seems the brunette beauty still has some side braid tricks up her sleeve as is evident from the style she wore her locks in at an event recently.
Selena Gomez hairstyle 2013 Quaffed hairdo Chunky Side Braid
Selena's hairdo consisted of a nice, thick, messy side plait, preceded by a quaff on the crown. Rather than going with the simpler kinds, she chose to do a French braid. The hairstyle has a bit of a Mohawk-ey feel to it, and, of course, the uber-feminine grace that is inherent to this do.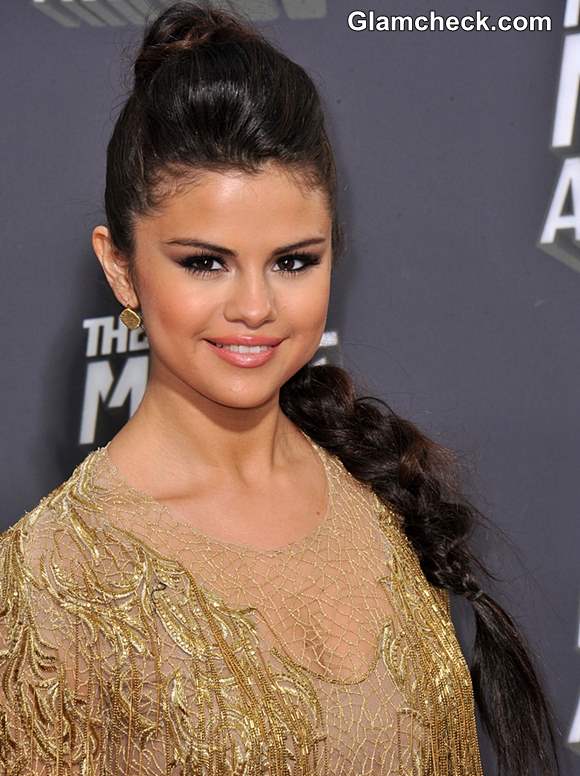 Selena Gomez Quaffed hairdo Chunky Side Braid 2013
It may look a little intimidating, but the do is not as intricate or complicated as you might think. If you know how to do your own hair in a French braid, then you'll master this look in no time. Here's what you do.
Apply a volumising product to give your quaff some oomph and to overall make your hair seem bigger.
Take a portion of your hair on the crown and give it a bit of a push forward to make a quaff. Pin it into place.
Next, section off the rest of your hair in three and begin making a French braid. However, do a reverse French braid i.e. instead of taking the sections over each other, wrap them under each other. This is what will give it that chunky effect that you see on Selena.
Don't get too neat with the braid. Keep it a bit messy on purpose.
Tie off the completed braid with a plain rubber band. 
Shutterstock