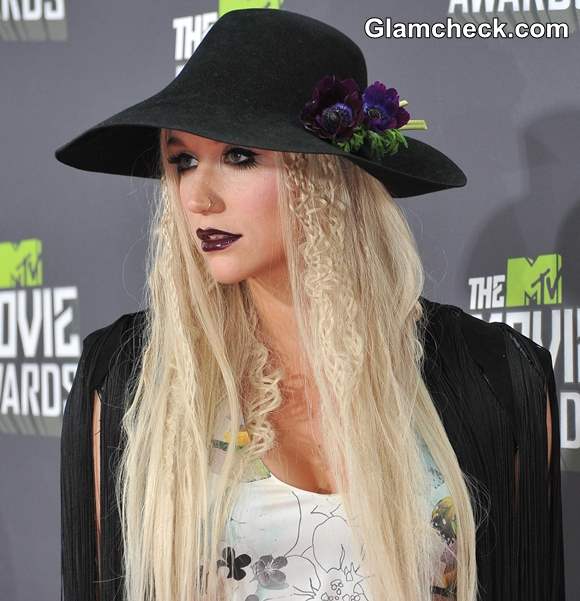 Singer Kesha combined two different looks to create an intriguing one as she attended the 2013 MTV Movie Awards at Sony Studios, Culver City in Los Angeles, California on April 14.
What she wore:
Bohemian ensemble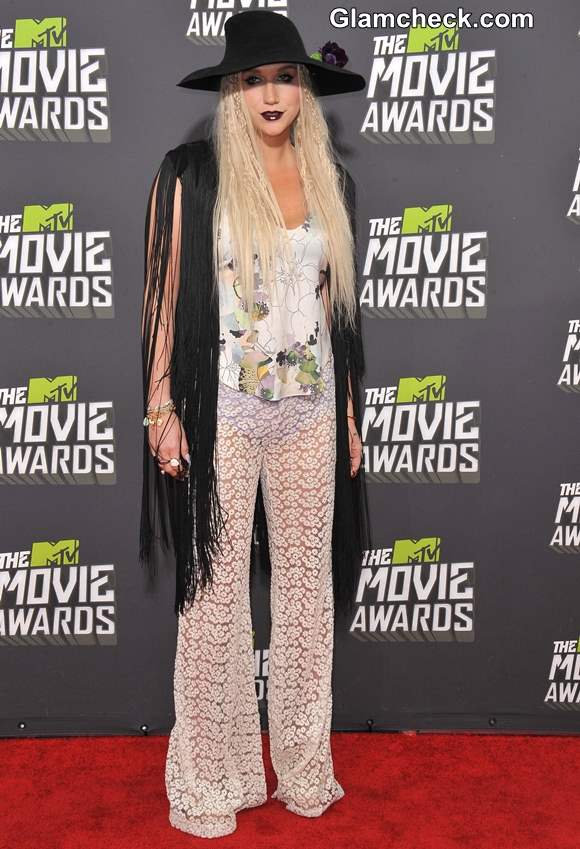 Bohemian Goth look Kesha at 2013 MTV Music Awards
TheTik Tok hitmaker definitely garnered plenty of attention in her unique ensemble. We're pretty sure you too will find it interesting, if nothing else.
She paired white sheer lace pants with a floral–print blouse and a frilled black jacket. Simple enough – the basic ensemble of pants and blouse had a Bohemian vibe going which was infused with a sharp rocker edge by the jacket.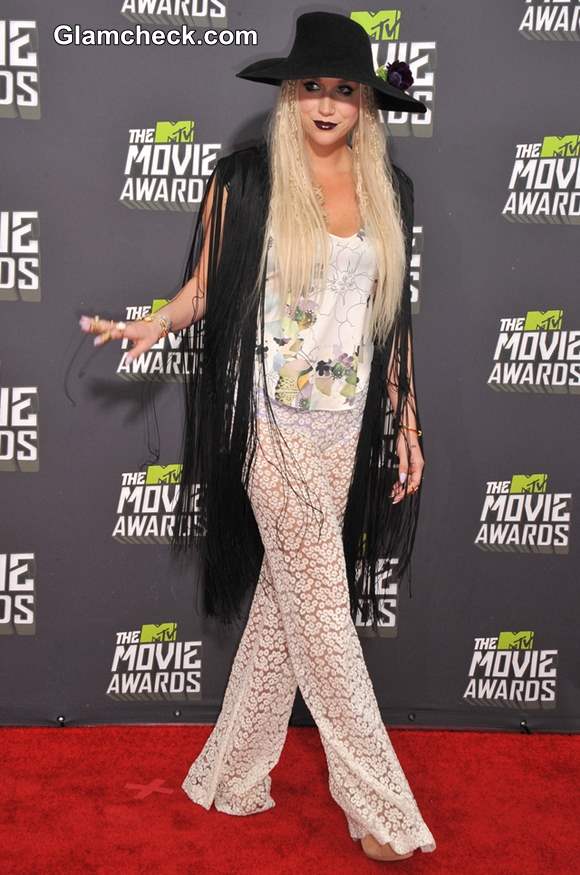 Kesha 2013 MTV Music Awards Bohemian Goth look
Her simple gold nose-ring, multiple bracelets and statement ring added delightful touches of bling to her look, but the most striking accessory was undoubtedly her black hat with deep purple flowers. The latter offered quite the Goth influence, something she played up on with her styling of the look as well.
Hair and makeup:
Crimped locks; Goth makeup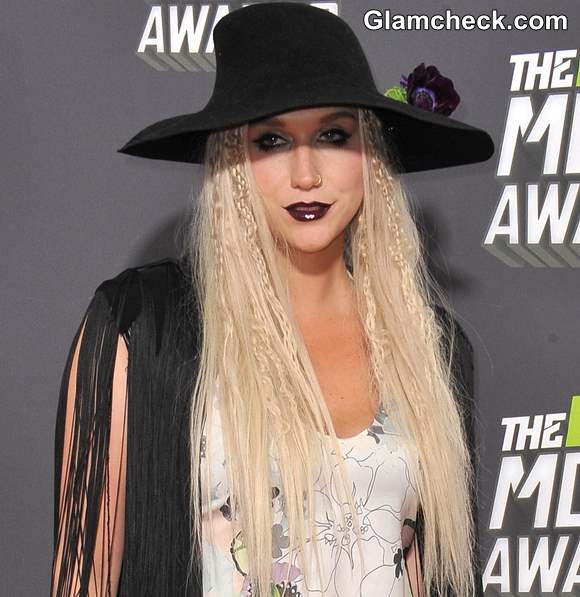 Bohemian Goth look Kesha 2013 MTV Music Awards
Kesha went with a partly-crimped, partly-straight and partly-wavy do for her hair – all of it hanging loose so the full effect could be appreciated.
Her lips – a very deep shade of burgundy that bordered on black – and her darkly lined, starkly-mascarraed peepers completed the look. The whole ensemble is unexpected and experimental, an experiment that we think has paid off. 
Shutterstock