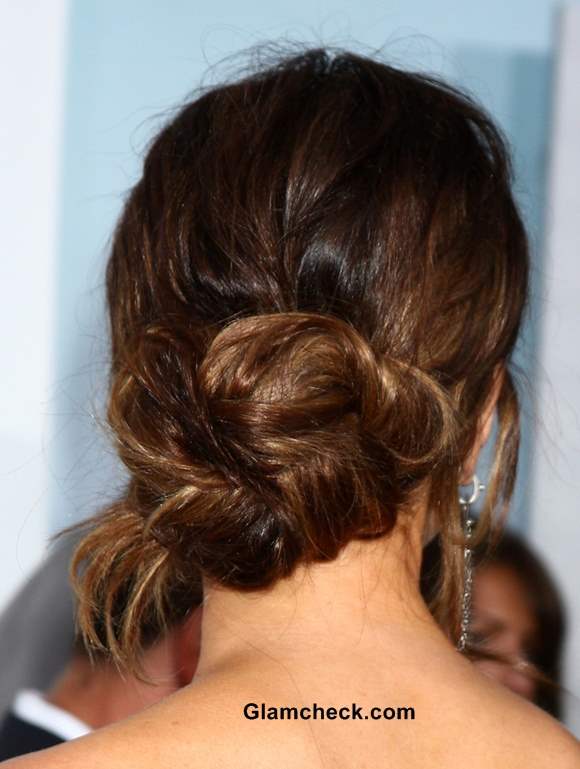 Hollywood beauty Kate Beckinsale made quite an entrance as she arrived at the "Star Trek Into Darkness" Los Angeles premiere at the Dolby Theater in Los Angeles, California on May 14.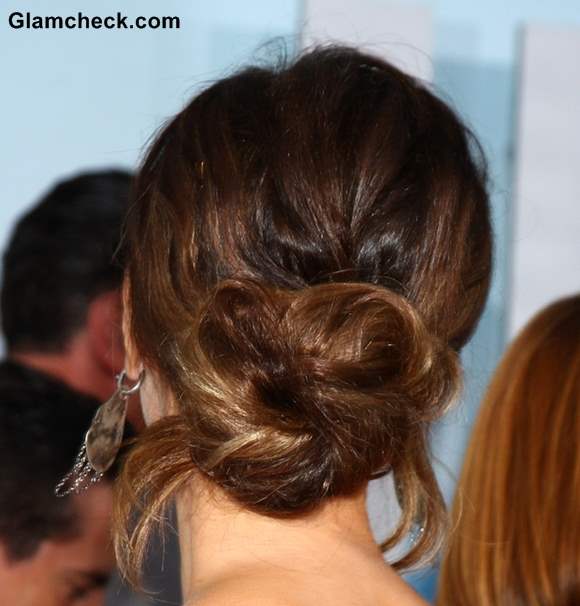 Kate Beckinsale Wears Gorgeous Messy Chignon
The uber-gorgeous star who looked better than ever wore her highlighted locks in a delightfully messy low bun that sat just above the nape of her neck. It had an effortless quality about it, like it had just been casually swept back and knotted up, which is something only really beautiful people can pull off.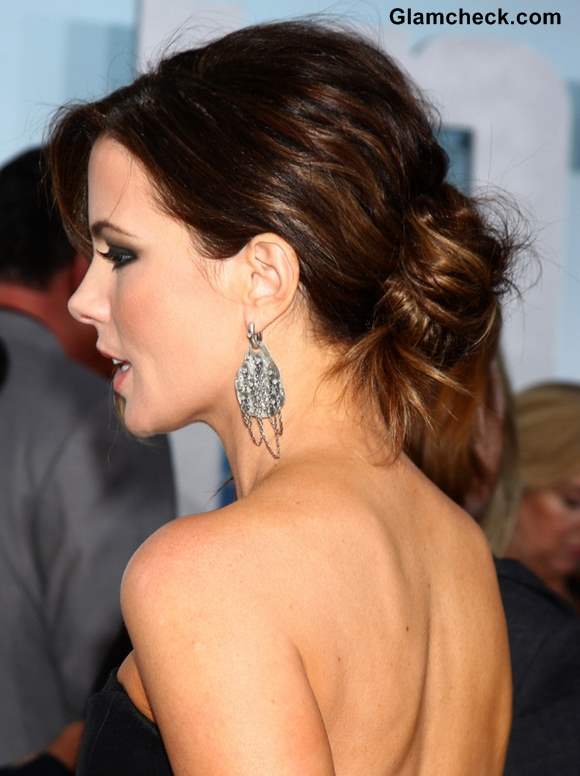 Kate Beckinsale Messy Chignon Hairstyle 2013
Her tresses were completely swept back on one side of her head but a few strands fell down the side of her face on the other to create a sensuous visual. 
Shutterstock