Actress Beth Behrs looked cuter than usual as she attended the world premiere of "Monsters University" at the El Capitan Theatre in Hollywood, California on June 17.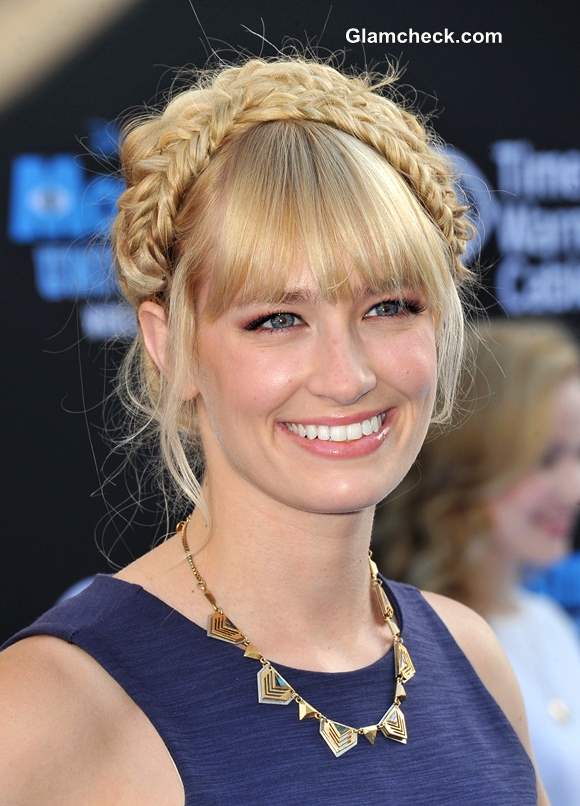 Beth Behrs Sports Twin Milkmaid Braids
The pretty blonde's patent blunt bangs held their ground, but they were framed by a more intricate variation of the milkmaid braid. Instead of just one plait making its way across her crown, Beth's do consisted of two.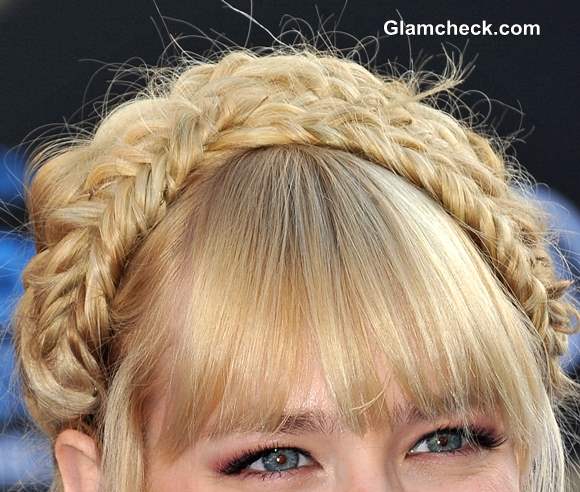 Twin Milkmaid Braids
A braid from each ear was brought over the crown, disappearing on the other side, creating a thick braided headband that was really charming. 
Shutterstock