Once upon a time in fashion, black played a huge role. Black dresses, black shoes, black belts and black jackets were must-haves in any wardrobe worth its salt. Black ruled for so long that someone, somewhere suggested blue as an alternative, and the rest is history. Well, new history. Now, you'll often hear both regular women with good style sense as well as professional stylists recommend blue as an excellent alternative to black. The idea has been taken to rather well and we saw evidence of it on several red carpet events this year.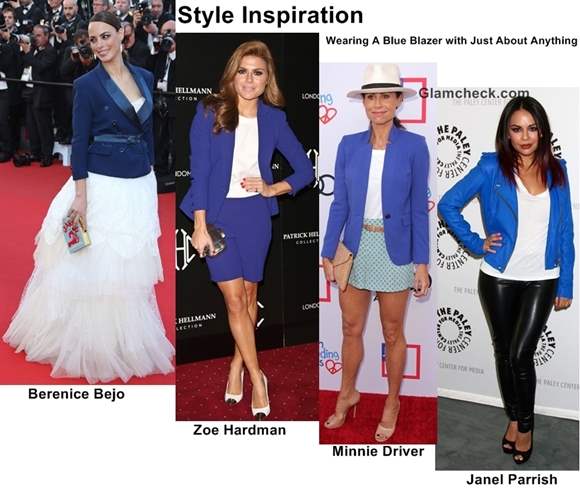 Style Inspiration – Wearing Blue Blazer with Just About Anything
The blue jacket and the blue blazer made the following ensembles. Without that addition, the outfits would have been lacking a certain something to make them top notch. Without the blue jackets, we would have nodded at the ensembles and quickly forgotten them. You'll see exactly what we mean after you take a look at these four ladies who sported blue jackets despite having vastly differing looks.
First off was Berenice Bejo who looked stunning in a white lace ball gown with a floor-sweeping full skirt. The dress exuded a startling radiance that the dusky beauty pulled off to perfection.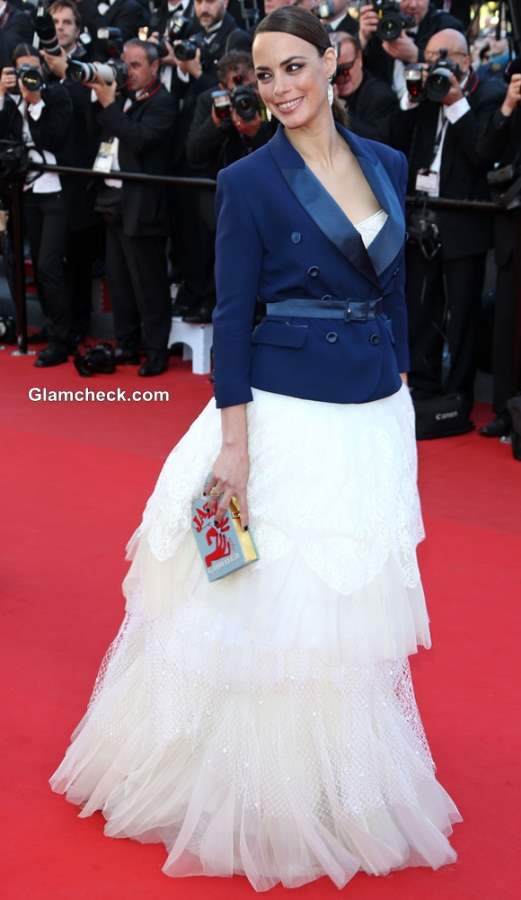 Berenice Bejo 2013 
But what we love most about her look was the double-breasted, belted blue blazer that she teamed the outfit with. The deep, rich blue beautifully complemented the white, but it was the unexpected pairing of the wardrobe pieces that created such an impressionable vibe.
We've seen blazers with shorts before and Zoe Hardman effortlessly jumped on that bandwagon. She wore a white top with long blue shorts, a matching blue blazer completing the look.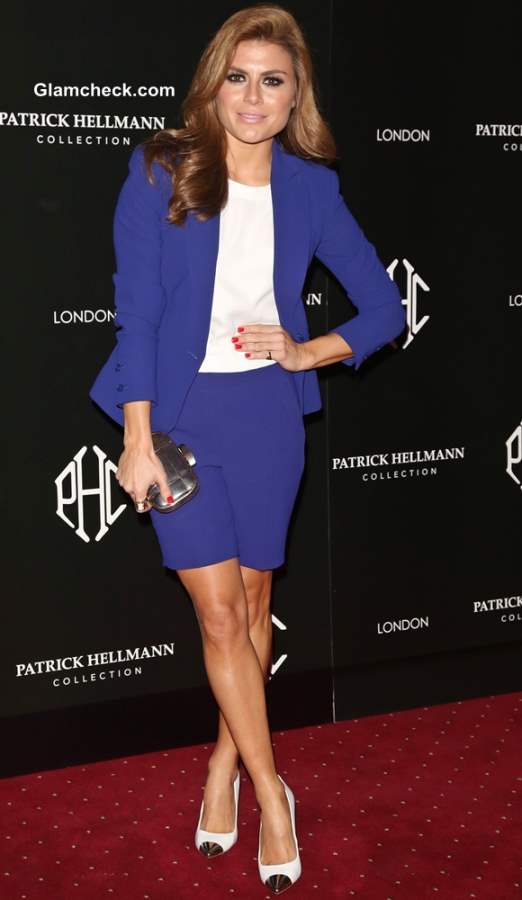 Zoe Hardman 2013 blue blazer
Her gold-tipped white pumps and metallic clutch bring a glamour that is tempered by the blue jacket. It makes for a more formal, presentable look than it would have been without that crucial element of her attire.
Minnie Driver's blue blazer made for the right finish for her light blue printed mini skirt and white top with nude accessories.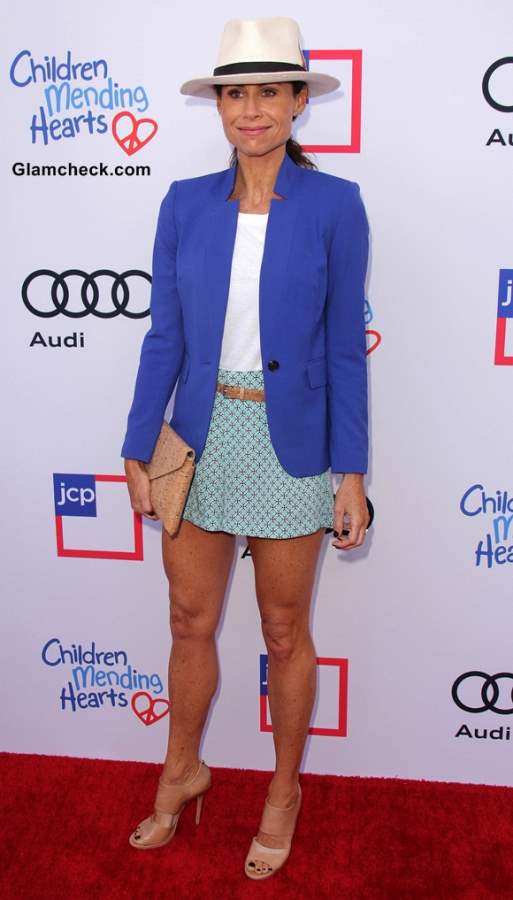 Minnie Driver 2013 blue blazer
The white hat makes for an interesting touch, but not as pivotal to the look as the clean-cut, collarless blue blazer.
Then, we have Janel Parrish as she attended the screening of "Pretty Little Liars" at the Paley Event recently.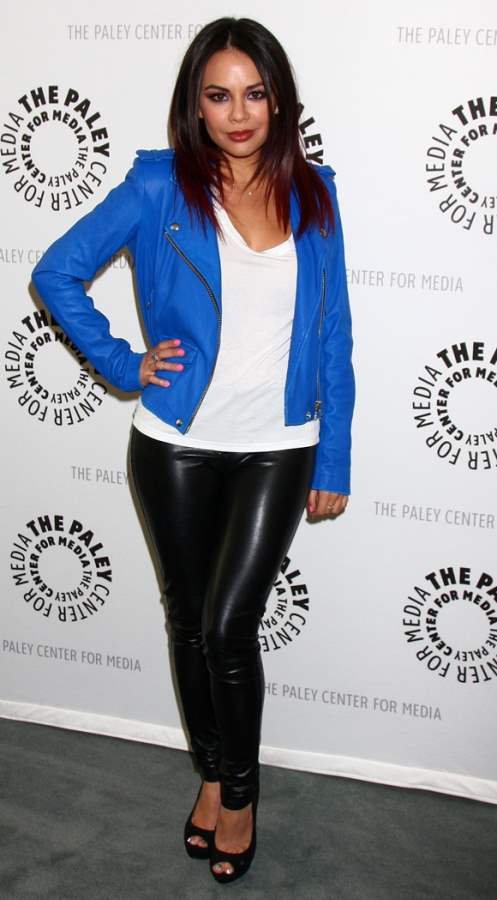 Janel Parrish 2013 
She rocked a sexy monochrome ensemble – black leather leggings with a white top – and rounded off her look with an electric blue motorcycle jacket. The latter spoke volumes, injecting a sassy, rebellious yet highly-fashionable vibe to her look.
A blue blazer, as you can see, can be a versatile part of your wardrobe. Pair it with your work wear, over your little dresses and even over jeans a T-shirt. Invest in a good one and you'll be equipping yourself with a style staple for years to come. 
Shutterstock