The Lying Game star Allie Gonino added a unique touch to her ensemble as she attended the 4th Annual Thirst Gala at the Beverly Hilton Hotel in Beverly Hills, California on June 25. But before we get to that, take a look at her lovely woodland nymph attire for the do.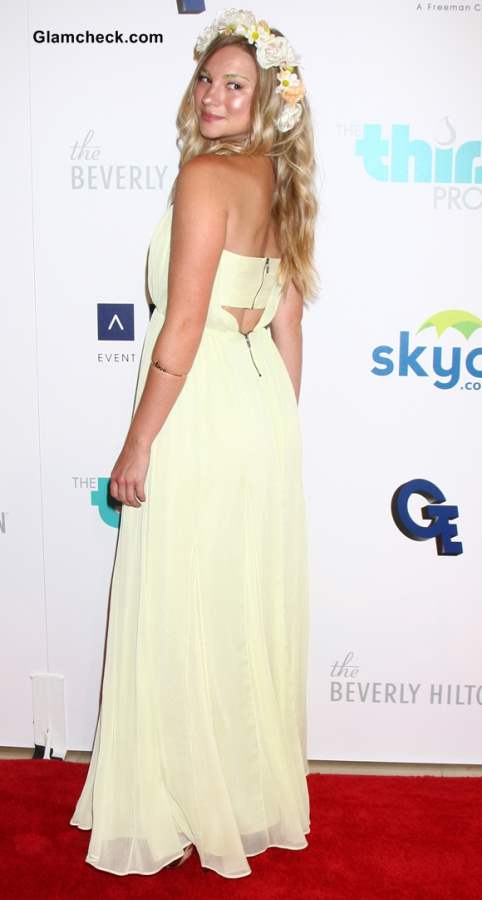 Allie Gonino at 2013 Annual Thirst Gala
She wore a flowing Alice + Olivia halter-neck white dress which she accessorized with a floral headband from Topshop. The latter in particular was quite pretty with little neon green leaves peeking out of a wreath of gorgeous white and pale pink roses.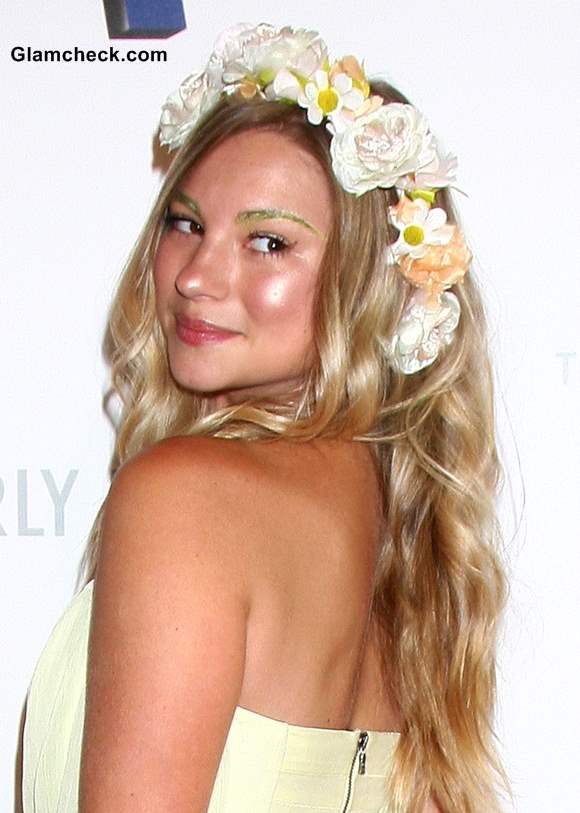 Allie Gonino Sports Green Eyebrows at Annual Thirst Gala
Once you'd gotten over the beauty of the headband, your eyes immediately latched onto her eyebrows which were dyed green to match the leaves on the hair accessory!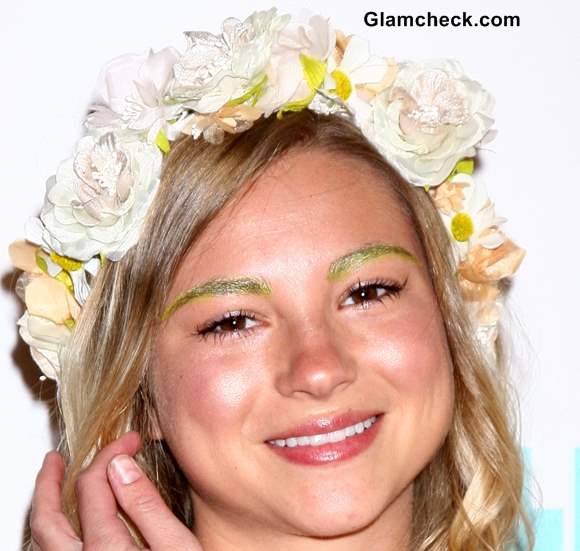 Green Eyebrows Allie Gonino
We're not quite sure whether to love it or hate it. There's no denying though that this is a bold, experimental touch which tends to blend right into her look since she has this fairy of the forest theme going on. Viewed from that point of view, the green eyebrows become acceptable.
Colored eyebrows are an interesting trend, if nothing else. Plus, they're kinda fun. We wonder if it's something that will take off. Would you dye your brows to match an ensemble? Or do you think this is a fad that will work only on the red carpet? 
Shutterstock