For all you short-haired ladies out there looking for a new way to wear your cropped locks, take a page out of Elsa Pataky's book at the "Fast And Furious 6" premiere at Empire Leicester Square, London last month.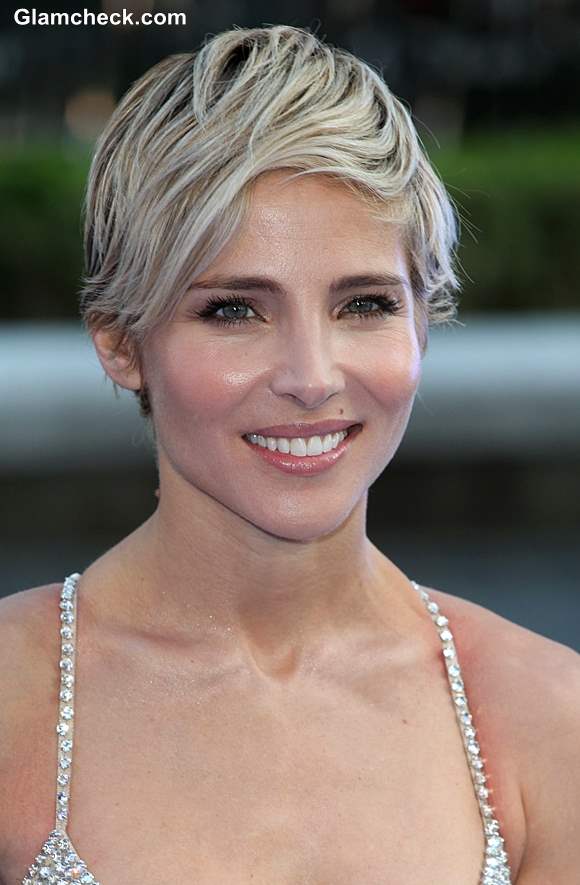 Elsa Pataky's Pixie Hair Color and Styling
The actress has sported a cropped pixie do or awhile now. She let her hair grow out in such a way that it was longer on the front than on the back. This gave her a more feminine vibe, plus a lot more hair to work with. The longer locks from the front were swept to the side of her head in a mussed up way.
As for her hair color, the blonde hue that she chose to dye her tresses with was so pale it was almost white, adding a fantastical vibe to her look.
 Although she still retained the mischievous feel that comes from the pixie hair cut, she exuded a lot of grace as well.
 Shutterstock