Does it seem to you like all the braided hairstyles out there are only for women with hair longer than their shoulders? Well, we definitely think so, which is why we were thrilled to see short-haired actress Alison Pill take the lead in wearing her short hair in a braided do as she attended the season 2 premiere screening of the HBO series "The Newsroom" at the Paramount Theater in Los Angeles, California on July 10.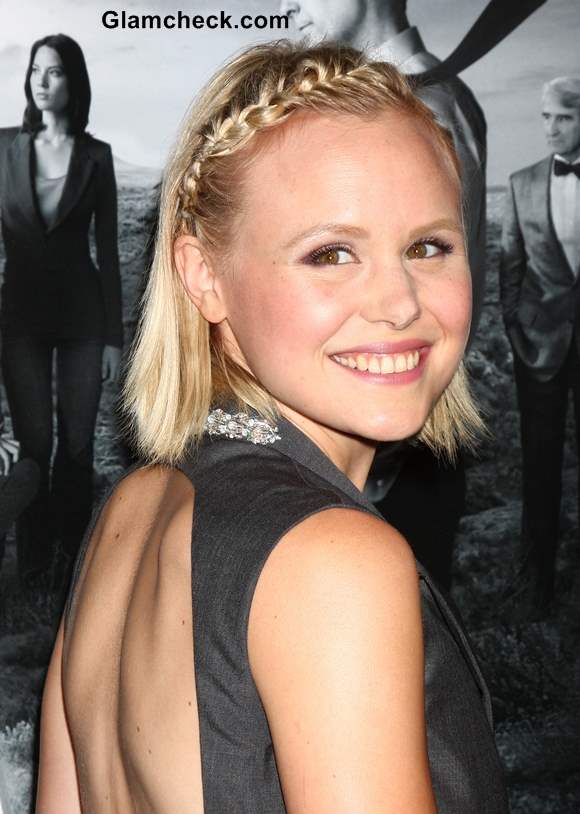 Braided Bangs for Short Hair – 2013 Alison Pill
The sweet-faced beauty's tresses just about touch her shoulders. They were styled simply, straight and with naturally-flicked ends which gave her a youthful vibe. But it was the braid running through her hair that took center stage, of course.
Her hair was parted on the side, which is where the braid began. It was fashioned right along the hairline so that it sat like a headband till right behind her ear where it disappeared into the hair left loose.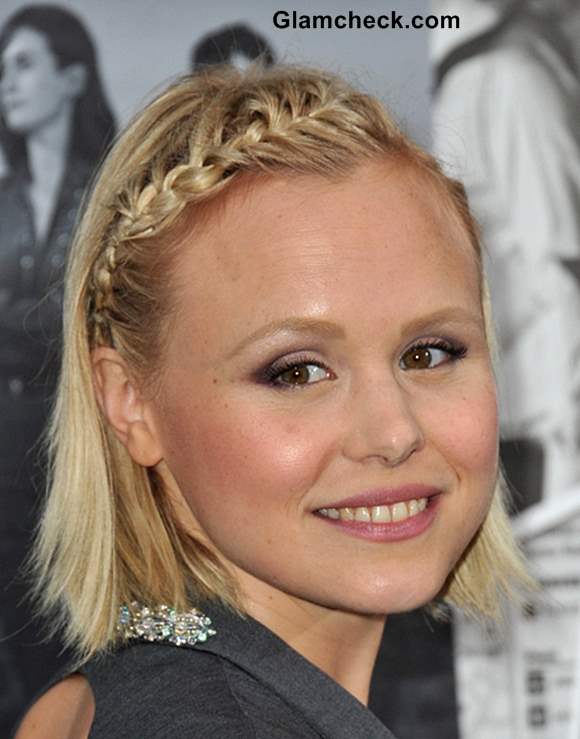 Alison Pill 2013 Braided Bangs for Short Hair
A braided style like this usually looks feminine on someone with longer hair. But on Alison and her shorter hair, it gives off a spunky, adorable vibe which makes her look younger than years. 
Image  : Shutterstock