Sure, you went out and got yourself a really cool pair of floral pants in keeping up with current fashion. But now you're wondering what you should wear it with. A T-shirt? A solid blouse? A printed one? And what about footwear?!? We're pretty sure the fashionista in you will figure these details out soon enough. But here's Emmanuelle Chriqui to give you a head-start, and maybe that will lead to some ideas of your own.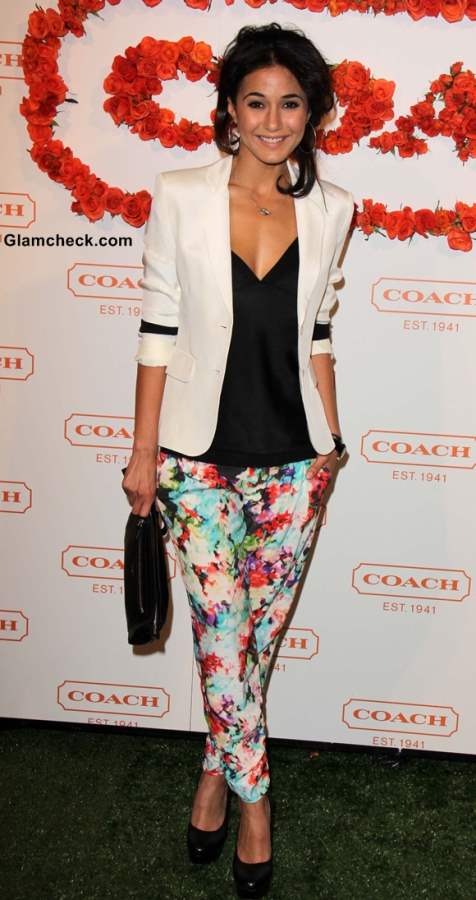 Fusion of the Trends – Wearing Monochrome with Florals
Emmanuelle looked uber sophisticated and bang on trend in her light floral pants. She chose to style it with another huge trend this season – monochrome.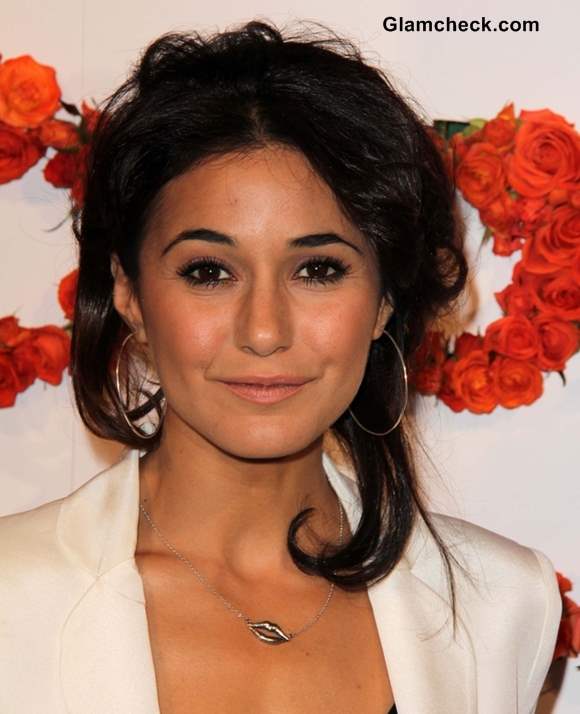 Monochrome with  Florals 2013 Emmanuelle Chriqui
So this resourceful and innovative stylista wore a black satin blouse with a deep but tasteful V neckline. The dark piece was balanced out by a super-classy white blazer with black accents.
She accessorized with black too – black patent pumps and a black clutch – and stuck to classic jewellery in the form of a delicate necklace, silver hoop earrings and a black watch. A relaxed updo and piercing peepers completed her look.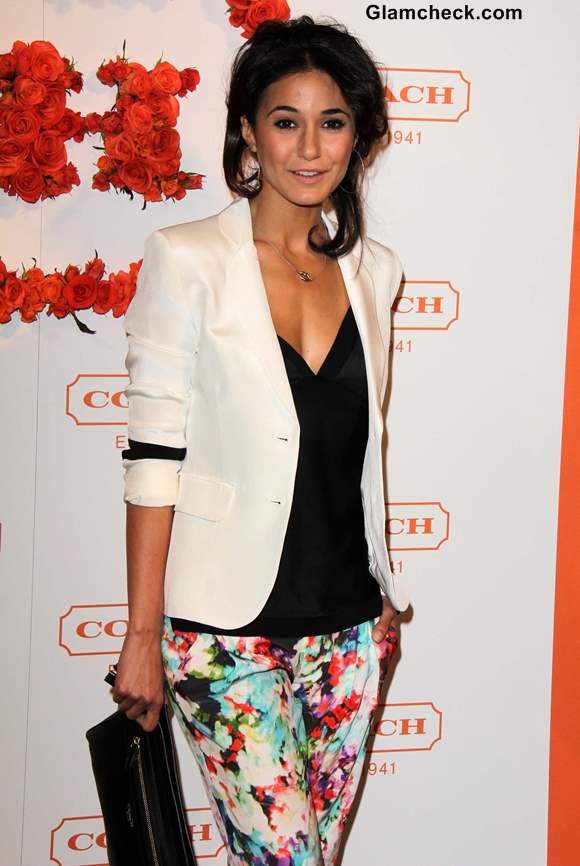 Fusion of the Trends – Monochrome with  Florals – Emmanuelle Chriqui
Now isn't that a smart way to style a pair of colorful floral pants. Who's going to argue with classic black and white? No one!
Of course, you have to be discerning when it comes to choosing which monochrome items you style your floral pants with. Just picking blindly won't do you any favours.
Pair your floral pants with a black top that has clean lines. Since the floral pants are quite statement in themselves, you don't want the top half of your outfit competing for attention. So something sans prints, frills and fancy is recommended (but don't hesitate to break the rules if you want to). Then whip out your fancy white blazer to round off your look.
You can also choose a white top instead of a black one and switch the color of the blazer as well.
When it comes to your shoes, you can either go classic with black pumps or spice it up with a colorful pair to give your floral pants some company. 
Image: Shutterstock