Ponytails are the simples hairstyles that, and anyone will vouch for this, are also the most comfortable and very, very chic. Ponytails with bangs are irresistibly sexy. Are you missing out on this do simply because your hair is too short? Indeed, it can be hard styling your locks in a ponytail if your hair is shorter than shoulder-length, especially if what you're looking for is a high ponytail. However, it is not impossible if you have a little patience and some simple tools.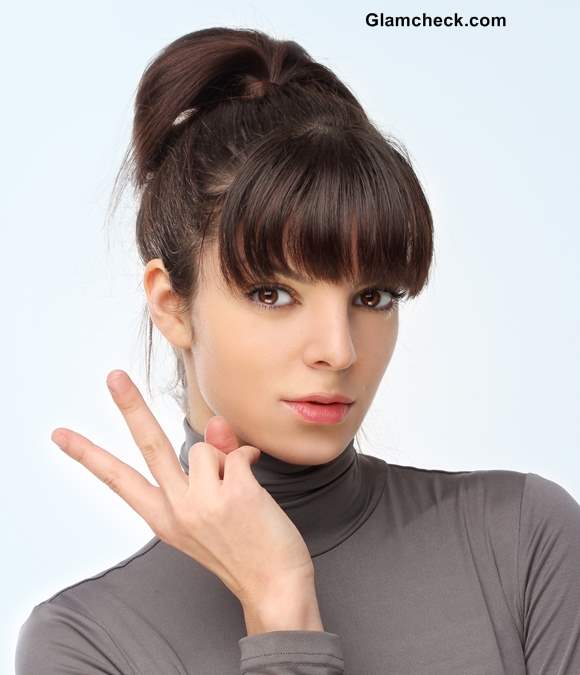 Hairstyle How To – Ponytail with Bangs for Short Hair
First, of course, you need the bangs. If you have these to begin with, then go right ahead with the rest of the tutorial. If not, get bangs in a style that suits your face and then proceed.
What you will need
Bobby pins that match the color of your hair
A good quality elastic band
Detangler or mousse (optional)
Method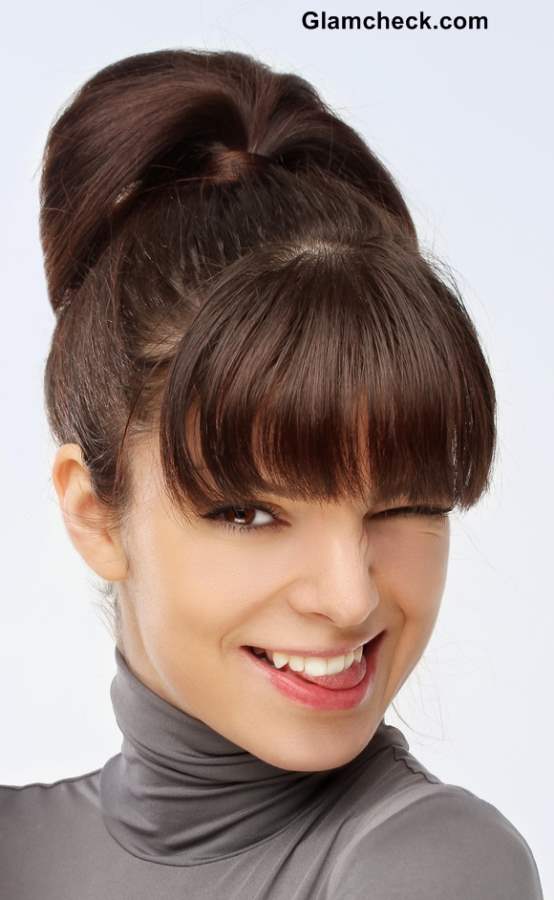 Hairstyle for Short Hair Ponytail with Bangs                                         
Your hair should be shampooed, conditioned and dried before you begin styling it into a ponytail.
If you have styling mousse or a detangler that will make your hair easy to manage and set better, apply that in your hair before you blow dry it.
Using a brush (or your fingers if you want a more relaxed vibe) sweep your hair atop your head for a high ponytail. Don't worry about the wisps that don't get into the ponytail. We'll take care of those in the next step. Tie up the ponytail with an elastic band.
Now for those wisps that were too short to make it into the high ponytail. Use bobby pins, as many as necessary, to start pinning those down, preferably behind the ponytail so that the bobby pins are sort of hidden. (In an emergency, you can try using extra-hold hairspray to just whip all those wisps under the ponytail, but there's no guarantee how long that will last.)
Finish off by combing your bangs over your forehead or to the side to finish off your look. 
Image: Shutterstock