Miss American Pie is the perfect look for all those of you who feel patriotic on certain days. In fact it is a great look to sport on the 4th of July or if you have a patriotic themed party. Of course, it is not necessary that this look can only be sported on days when you feel an "extra lot" of love towards your country. This getup has a very laid-back chic feel to it and can be sported for numerous occasions.
Rock the Fashion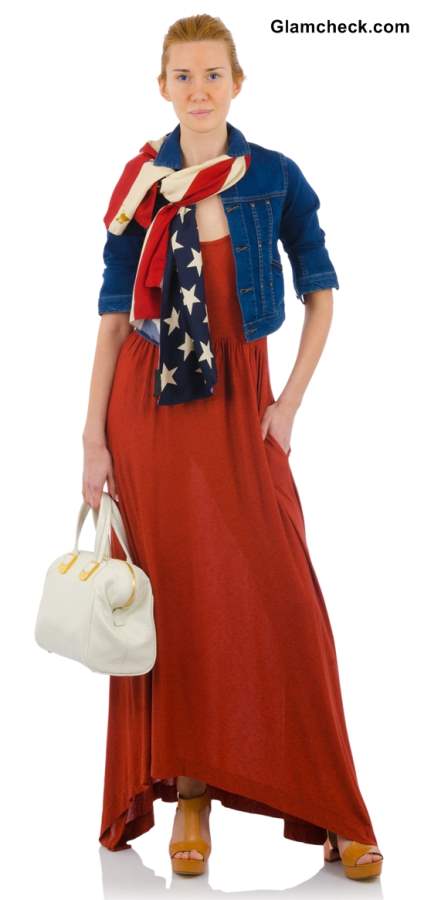 Denim Jacket with Maxi Dress – Rock the Miss American Pie Look
This outfit is all about layering, and choosing clothes that are in solid colors and complement the American Flag. So, pair a long red dress with a blue denim jacket. You can also wear a short red dress instead of a long one. You can also try out a red jumper or a romper, or for that matter a red skirt and red blouse set – as long as the inner outfit is totally red in color. Similarly, in place of a denim jacket one can also try out a blue shrug.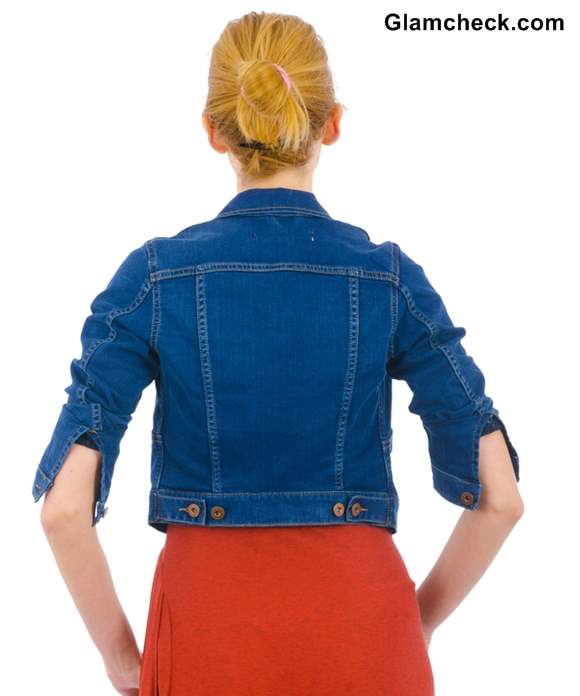 Wearing denim jacket with maxi dress
Rock the Beauty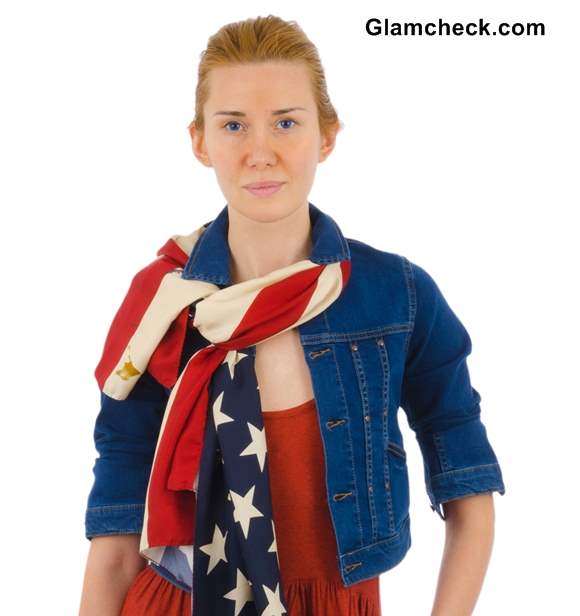 Patriotic dressing themes and tips Miss American Pie
Since the ensemble will be drawing its own set of attention, keep the makeup minimal and the hairstyle simple. If you are not too confidant about going bare face with a scrubbed face, then you can do light makeup. You can apply base to hide any imperfections or to make the complexion brighter. A slight hint of kohl, blush and a light lipstick in pink or nude will look just fine. For the hairstyle, if a scrunched up bun (like the one showed here) is not your style then you can also opt for a ponytail or fishtail plait also.
Rock the Style
The accessorization is the main USP of this look. The key piece here would be a scarf with the American Flag print, wrapped around the neck. Beige platform sandals and a white handbag will complete the look.
Glamcheck's Rocking Tip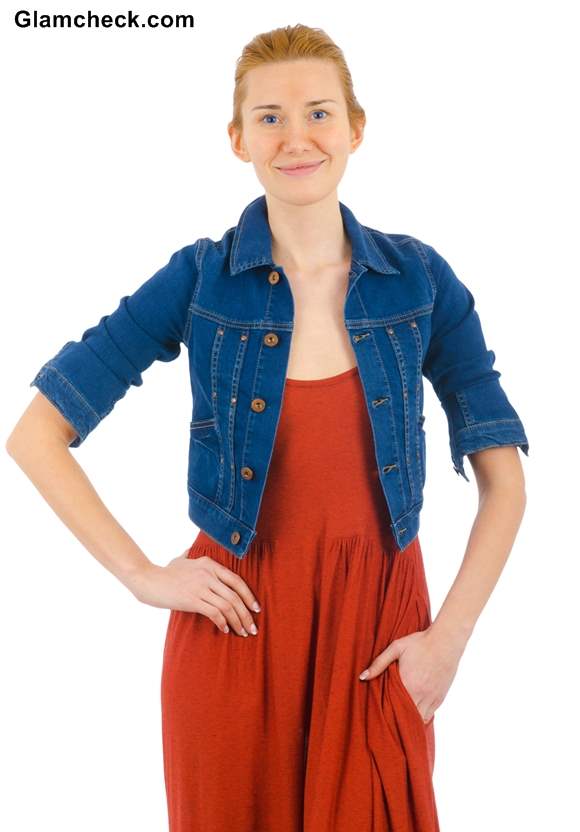 Wearing denim jacket with red maxi dress
If you do not want the patriotic look, then you can skip the scarf and simply wear the red dress with a denim jacket. 
This look can be also adopted for other flags. For example, if you are Italian you can wear a red dress with a green jacket, and use white for the accessories. The Germans can wear a yellow outfit with a black jacket and yellow accessories. So, you get the picture. 
Image: Shutterstock