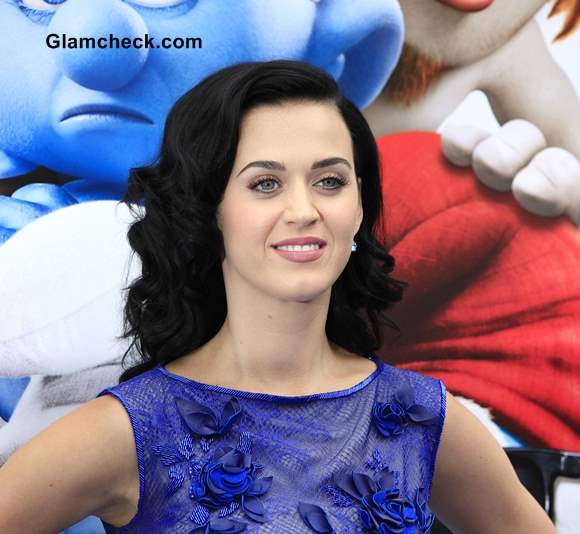 Singer Katy Perry arrived at the Smurfs 2 – Los Angeles Premiere at the Regency Village Theater in Los Angeles CA in all blue get up to show camaraderie with the "blue animated stars" of the movie.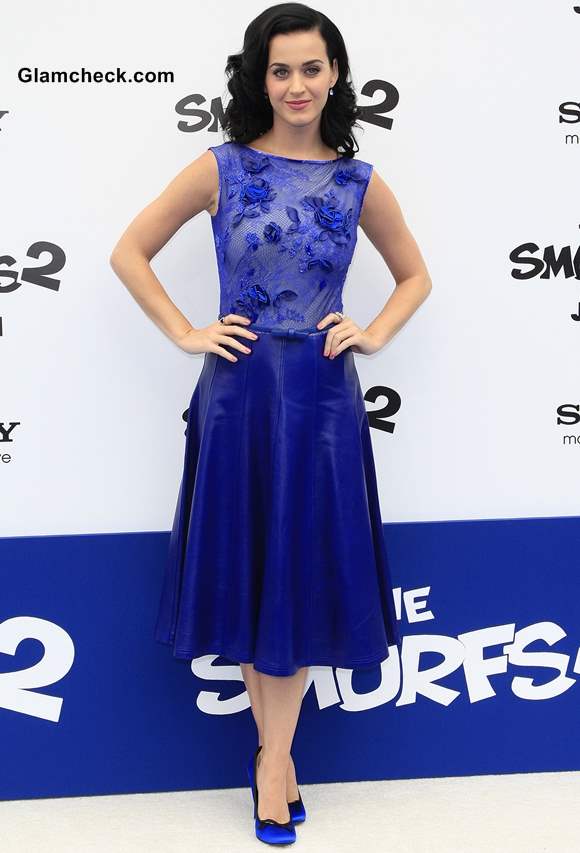 Katy Perry Smurfs 2 – LA Premiere
The superstar was dressed in blue from top to bottom. She wore a royal blue shimmer net top with floral embellishments and a royal blue faux leather long skater skirt that ended below her knees. A dainty belt with a bow added to the cuteness quotient. Her shoes were blue too, as she opted for a pair of royal blue pumps. Her ears were adorned with dainty crystal blue earrings. It was a royal case of the blues indeed!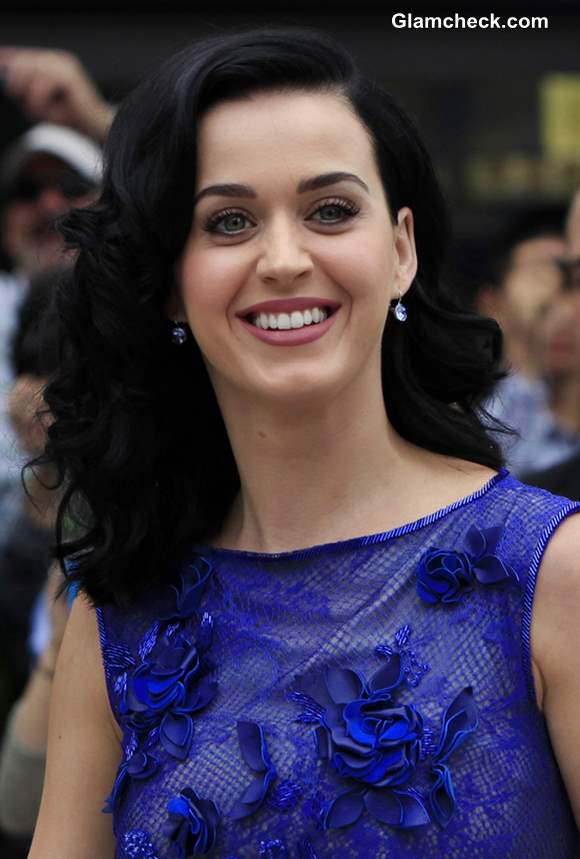 Katy Perry 2013 in Blue at Smurfs 2 Premiere
She sported a vintage style side parted hair – a trend inspired from the 1940s. In fact her entire look adhered to trends from the forties. It seems that vintage styling is really in now; with stylization belonging to that era making an appearance quite often on the red carpet and the ramp nowadays.  
The star kept her makeup simple with the focus being primarily on her lips. She sported nude pink lip hue and nude makeup.
Indeed, Katy Perry looked cool in blue. We like!
Image: Shutterstock