Actress and singer Miley Cyrus attended the Los Angeles premiere of "Paranoia" at the Directors Guild of America in Los Angeles, California on August 8.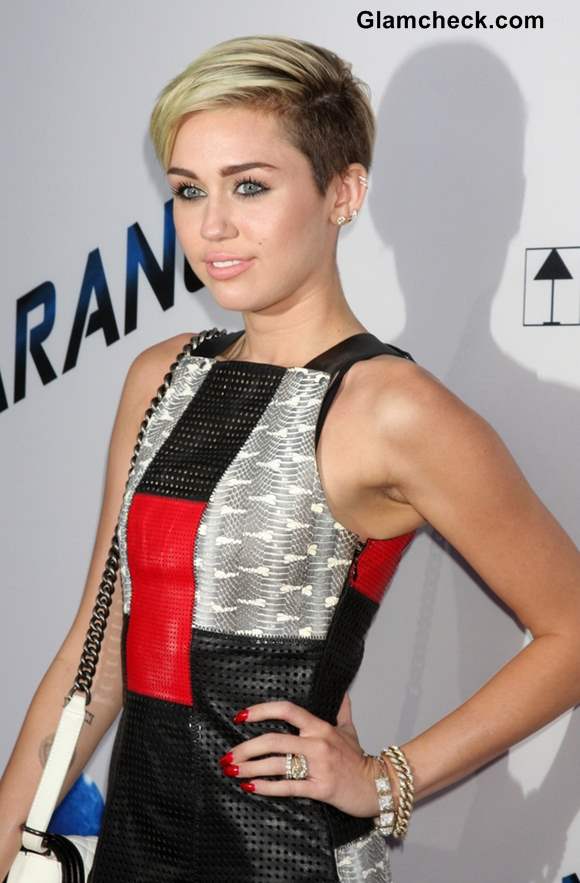 Miley Cyrus 2013
Miley is no conventional fashionista and she made her mark on the red carpet yet again in a unique patchwork leather dress by Proenza Schouler. The red, white and black number featured a flared skirt and large red and black panelling. The knee-skimming bottom was what added that flirty vibe to the outfit, without which this would have been a hardcore rocker chic ensemble.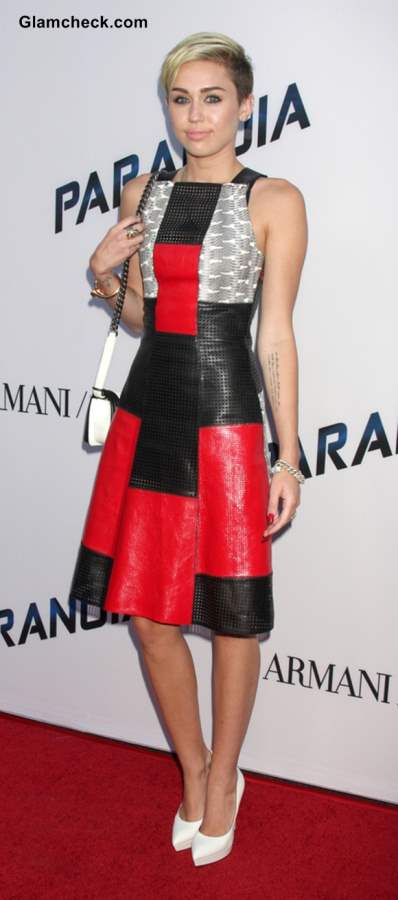 Miley Cyrus in Proenza Schouler Leather Dress at 'Paranoia' Premiere
We're also loving her choice of dainty footwear – white pointed pumps by Celine. Very elite! Her other accessories also leaned towards the white/silver end of the color wheel – a white purse, silver bracelet and matching cocktail rings. It wasn't all silver and diamond on the bling front though. She added accents of gold too with her earrings and another bracelet.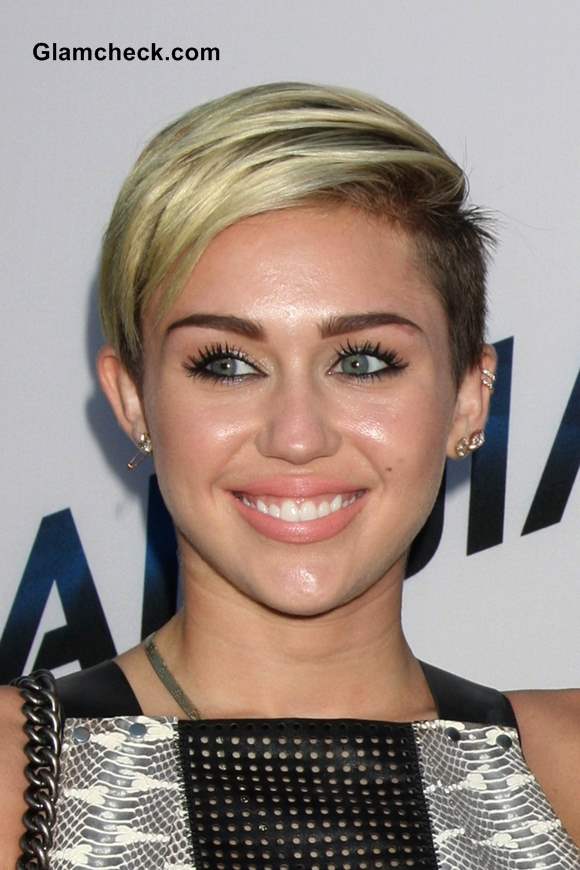 Miley Cyrus Punk Hairstyle 2013
Her short hair seems to be growing out, and rather than going with her usual spiky do she chose this time to comb her grown-out blonde locks to the side for a feminine look with a hint of punk. A style that well matched the theme of the rest of her ensemble.
Shunning dramatic makeup – because who needs more drama when you're wearing leather and your talons are painted a wicked red! – she kept her makeup natural with only black liner and mascara giving her look that edgy finishing touch that it needed to round things off properly. 
Image: Shutterstock