Actress Kate Walsh joined in for a summer celebration hosted by Delta Air Lines at a private residence in Beverly Hills, California on August 15. She indeed looked quite summery herself, albeit a very suave and sophisticated summery as opposed to a vibrant and casual one.
She went with a simple tank top, loose-fitting pants combination, choosing a black vest top by Isabel Marant and white, flowy bottoms by Zara. You just had to look at her to get a hit of the cool, calm, sexy, elegant feel she was exuding.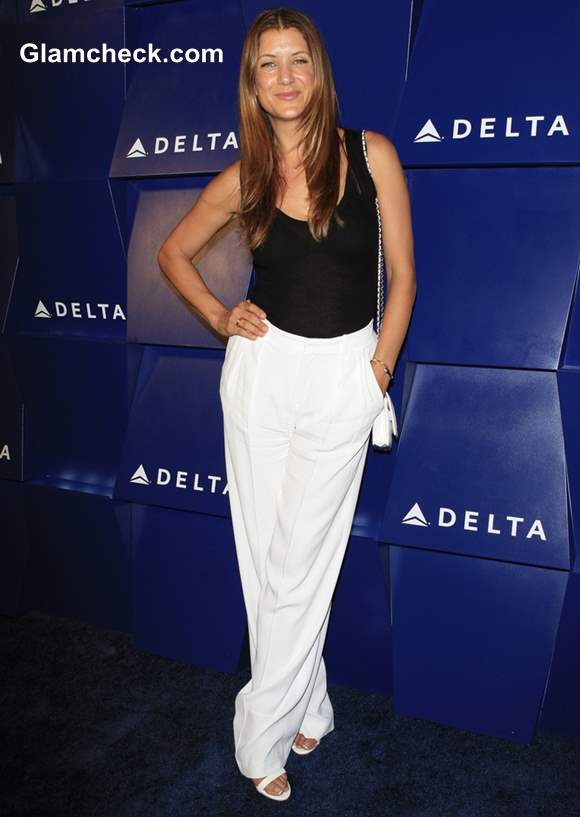 Kate Walsh Goes Monochrome for Summer Party 2013
Shunning a lot of bling, because it would have ruined the magnificent simplicity of this look, she wore only a gold ring and a plain matching bracelet. She rounded off the ensemble with a pair of strappy white sandals, also by Zara, and a white classic Chanel handbag with a silver chain strap.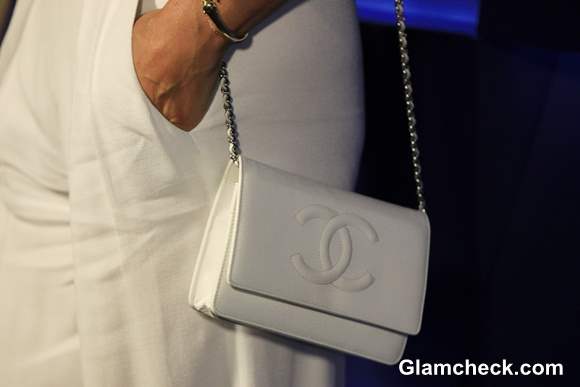 White Chanel Handbag  2013
Maintaining the effortless quality of her look, Kate left her long dark hair loose from a center parting. Her layered cut was apparent as the ends had been blow-dried into gentle flicks that cascaded down both shoulders. The hairdo framed her naturally done up face, which seemed to have an iridescence about it. We can't figure if the latter came from her rosy cheeks and pink lips or from hours spent in the sun from a trip to some summery haven these past few weeks.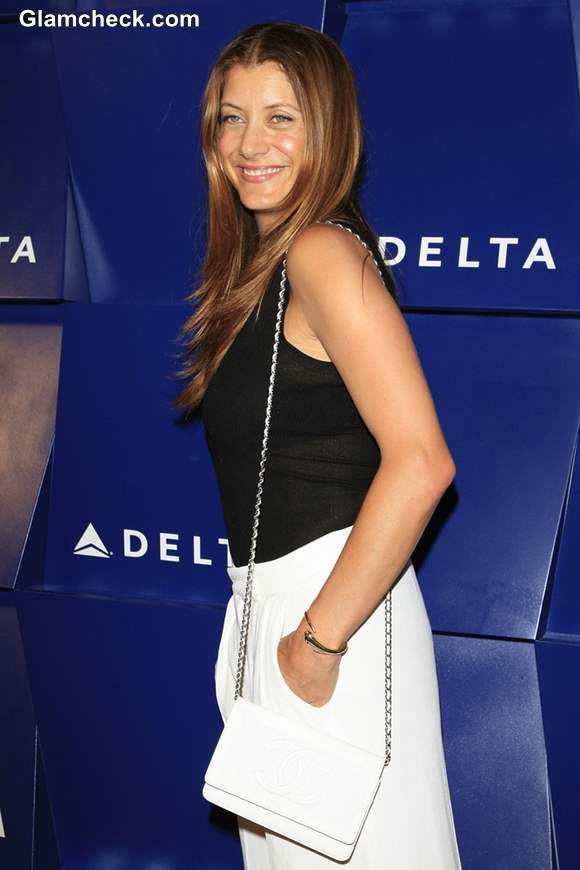 Kate Walsh in Monochrome outfit 2013
We think this 45-year-old looks splendidly comfortable, oh-so-chic and much younger than her years! The simple color scheme and the flowy but clean lines of her outfit, the blowsy hair and sun-kissed makeup – they all win her some major brownie points in our book. 
Image: Shutterstock