The crop top trend has been going strong with the young and the old taking to it like bees to honey. You have to admit it's a fun look to sport and immediately makes you look younger to boot. Have you been avoiding wearing a crop top because you're a little shy of showing off that much skin? Or maybe you're carrying a little extra weight around your midriff and aren't too keen on drawing attention to it. Whatever your reasons for not trying on this trend, here's two celebrities showing you how you indeed can!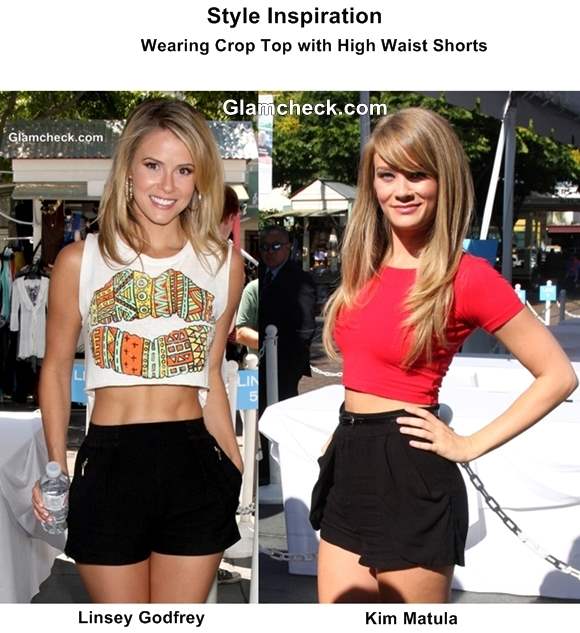 Celeb Style Inspiration – Crop Top with High Waist Shorts
Kim Matula and Linsey Godfrey both sported crop tops as they attended the Bold and Beautiful Fan Meet and Greet at the Farmers Market in Los Angeles, California on August 23. Each lovely lady paired her top with high-waist shorts.
Kim wore a very sexy fitted hot pink crop top with plain black high waist shorts. She added a slim black belt to her bottoms to give them some oomph. She really does look very sexy!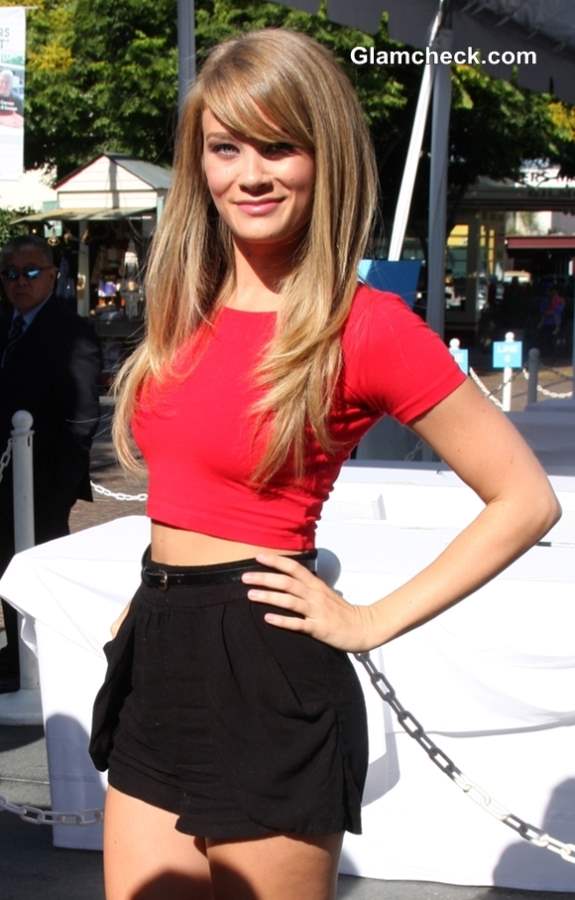 Style Inspiration – Crop Top with High Waist Shorts Kim Matula
Linsey too favored the color black, pairing her dark, gold-zippered bottoms with a graphic print white crop top. She gave off a more vibrant, laidback, creative feel.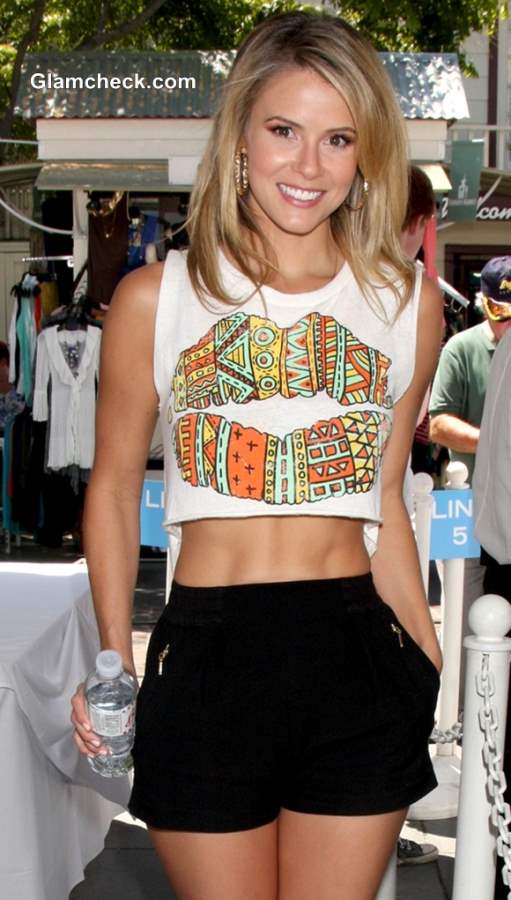 Style Inspiration Crop Top with High Waist Shorts Linsey Godfrey
This is such a delightful crop top look for so many reasons. Firstly, you can show off as much or as little skin as you want with this look. Your crop top can just about touch the waist of your bottoms, giving you plenty of coverage, or you can go with a shorter crop top and show off your toned abs if you are so inclined.
Secondly, the high waist pants or shorts have the potential to cover up that muffin under the belly button that is such a look-destroyer when we're in our low waist bottoms. Thank God for little blessings!
Remember though to wear a cut of bottoms that suits your body type and which fits you right. And don't limit this idea to just pant and shorts. Try high-waist skirts – racer or pencil – and you should get the same vibe with a little more femininity thrown in. 
Image: Shutterstock