"Insidious Chapter 2" premiered at Universal Citywalk, Hollywood in Los Angeles, California on September 10, 2013, but it wasn't just the cast who was of interest that day.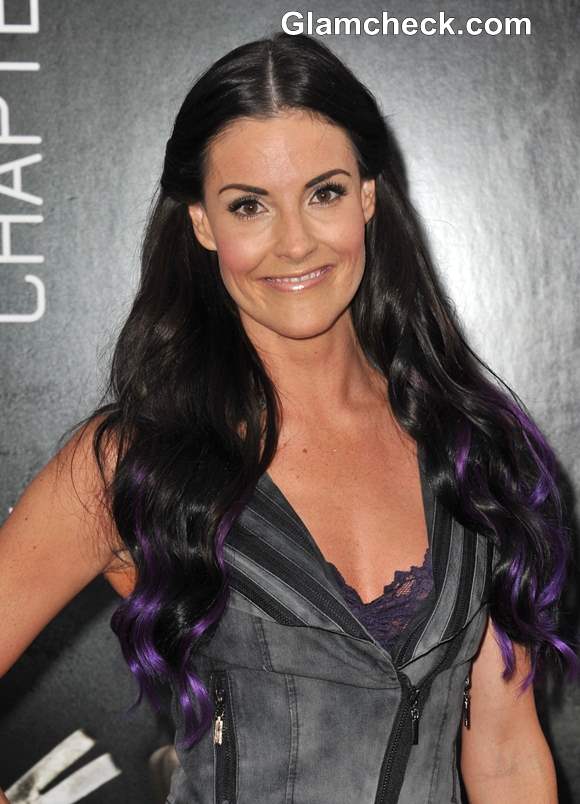 Rileah Vanderbilt Sports Purple Curls
Actress Rileah Vanderbilt caught the eye immediately thanks to her youthful colored locks. The Hatchet star tried out a popular red carpet trend for herself and the result was quite lovely.
A preppy shade of candy purple snaked its way through the curls on the lower half of her hair. There was a beautiful gradient feel, the color was darker at the ends and faded gently as they went up into her abundant black locks.
The rest of her hair was styled in a half-up, half-down do, setting off the purple accents all the more so.
The purple may be a bold color, but it does not look out of place or odd at all. It goes well with her uber-sophisticated, feminine ensemble and doesn't age her as colors like this tend to do. 
Image: Shutterstock