Long-time Days of Our Lives actress Kristian Alfonso looked decades younger than her age as she commenced the book tour for 'Days of our Lives: Better Living' in New York City on September 23, 2013.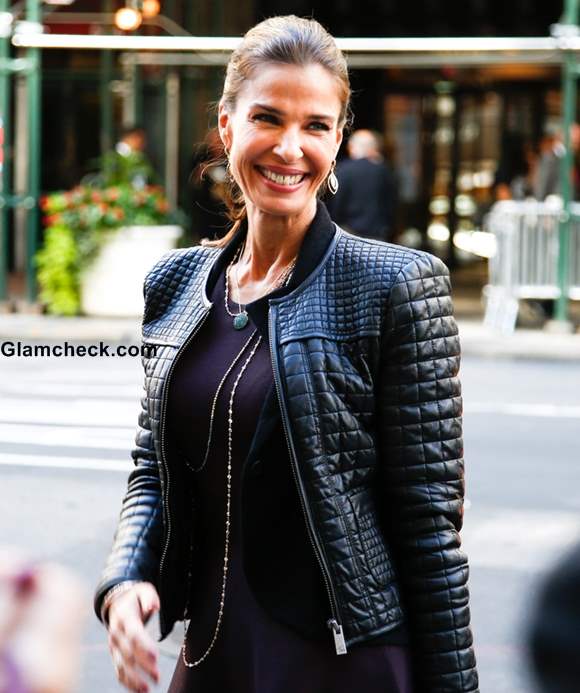 Kristian Alfonso 'Days of Our Lives' Book Tour
The 50-year-old was doing full justice to a short purple dress with a flared skirt, a pair of deep pink leggings underneath making the outfit age-appropriate. The colors of the dress and the leggings are both rich and luxurious, reminding us very much of her characters on the show, an effect we're sure was intended.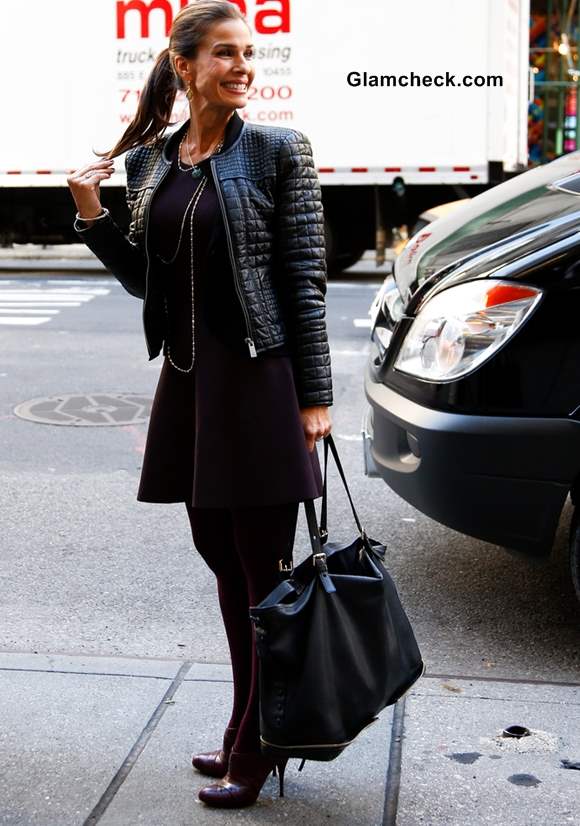 Kristian Alfonso 'Days of Our Lives Book Tour' in Purple Dress
The simple outfit was classed up with accessories. The most noticeable was a black leather jacket with a rockstar vibe which Kristian was pulling off with elan. Her brown high-heeled ankle-boots, very different from the jacket, still somehow played on that very same feel of her look.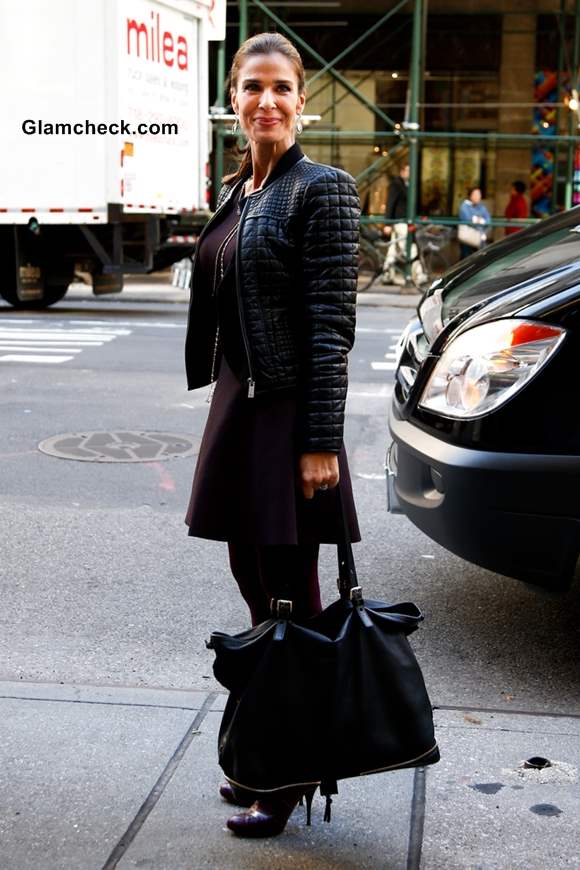 Kristian Alfonso 2013 pics
Her jewellery was another interesting aspect of her look. Vintage dangle earrings looked charming on the mother-of-three while she got a boost of smart elegance from the multi-layered statement gold necklace that fell to her hips. A much more understated chain with a pendant gave it company while a silver bracelet and a cocktail ring rounded off the bling.
Her final accessory was a large plain black tote bag, blending in perfectly with the rest of the ensemble while still holding its own.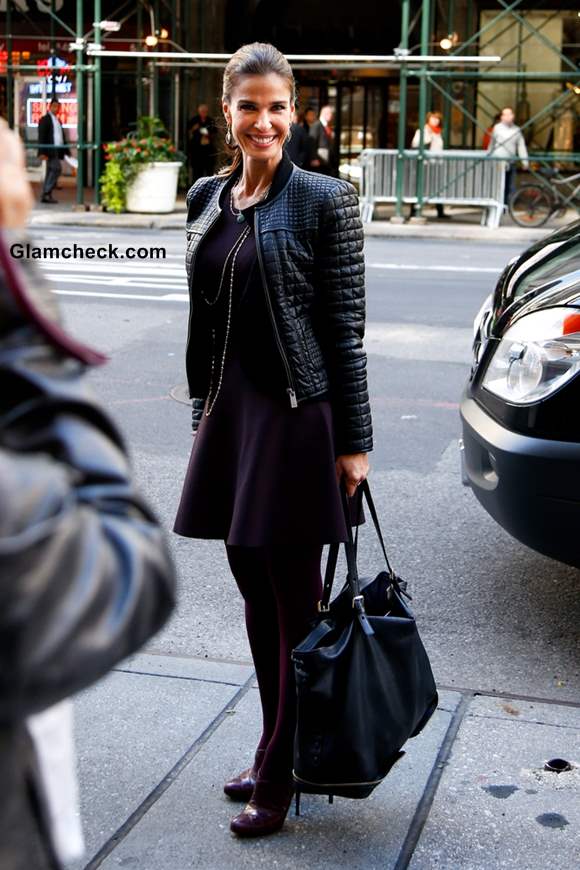 Actress Kristian Alfonso
She swept her long brown hair into a sleek but slightly messy ponytail, the practical do in anticipation of the busy hours ahead. Natural makeup set her look for the day with a very subtle red lippie providing the only pop of color apart from her main outfit. 
Image: Shutterstock