Mad Men star Christina Hendricks was spotted showing her support at the Rape Foundation Annual Brunch at Green Acres Estate in Beverly Hills, California on September 29, 2013.
Who She Wore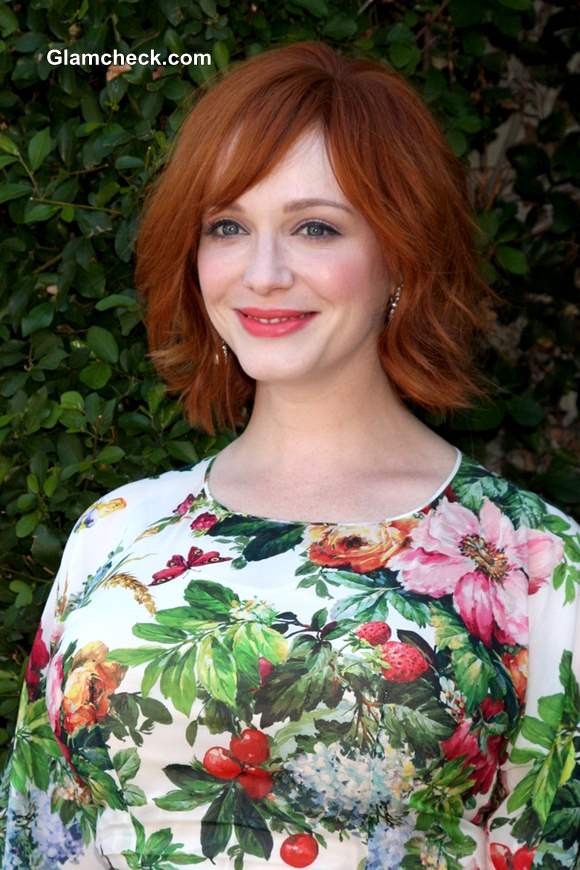 Christina Hendricks at Rape Foundation Annual Brunch
Christina's curves are always the highlight of any ensemble she sports, and it was no different this time around. She covered up in a knee-skimming white floral skirt which was paired with a loose-fitting white floral blouse tucked in. Both pieces were by Dolce and Gabbana.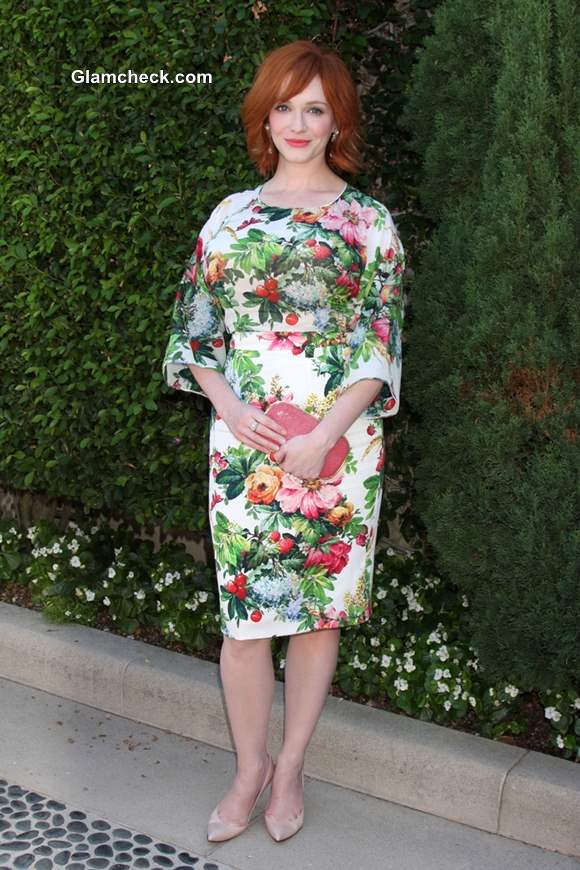 Christina Hendricks in Dolce & Gabbana Floral Skirt & Blouse at Rape Foundation Annual Brunch
The feel of the floral print was very spring/summer with its cherries, strawberries, butterflies and pink and blue flowers. Since the sleeves were loose, it had a nice kimono vibe which always looks classy when it's on an outfit this elegant. Not to mention that all the color in the skirt and blouse was making her blue eyes and red hair pop.
So all in all, a good pick for the day time event.
How She Accessorized
She teamed the outfit with nude pointy pumps, a red knuckle clutch purse, a diamond-studded cocktail ring and vintage dangle earrings. We love them all.
Hair and Makeup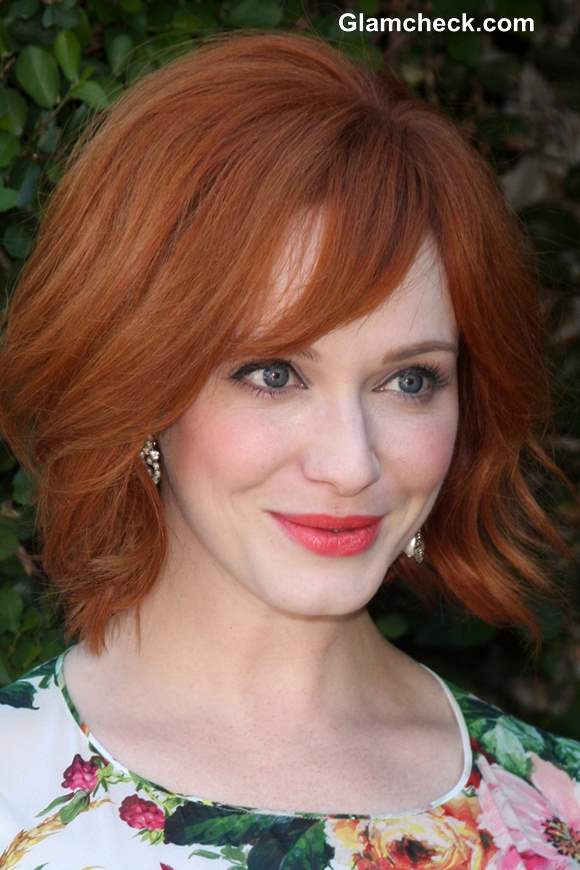 Christina Hendricks 2013 Pictures
Keeping up with the spring-y look, she painted her pout a pink that you'd expect to see on a delicate flower. It was a soft shade that suited her fiery locks, matched her eyes and also the dress. Quite a resume for a lippie. Her hair was styled in a soft bob, curled on the ends, with her bangs swept to the side in a relaxed manner.
She is a vision of loveliness. 
Image: Shutterstock