Cut-out necklines have been quite the rage on the red carpet, leading to a fashion trend that is just right for mass consumption. They are second only to statement collars when it comes to adding glamour and panache to an outfit. Socialite Paris Hilton was at the Los Angeles premiere of "Machete Kills" at Regal 14 Theaters in Los Angeles, California on October 2, 2013 showing us a rocking example of the cut-out neckline.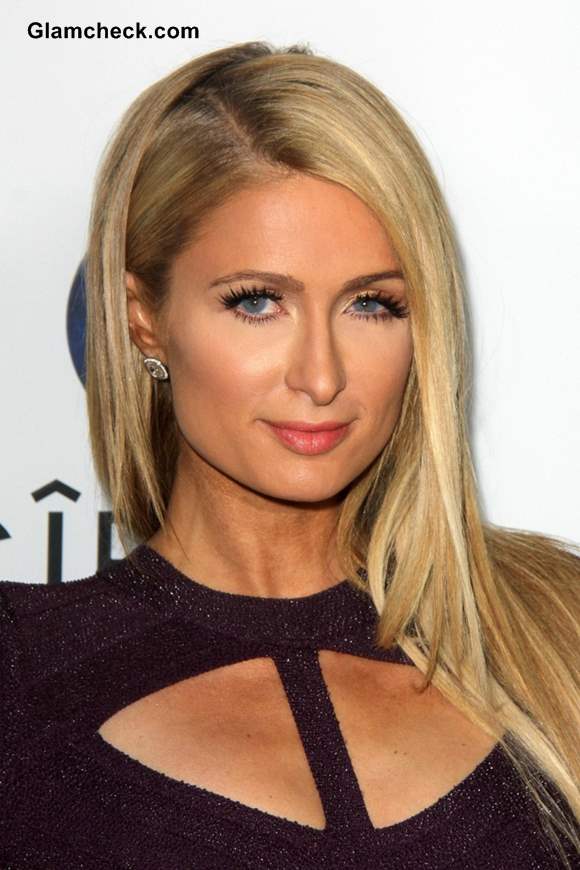 Cut-out Neckline – Show off some skin without showing off too much
She wore a purple knee-length number, a lovely color and it fit her beautifully. The most striking feature of the ensemble was the cut-out detailing just below her neckline. Two triangular cut-outs side by side, separated by a strip that joined the neckline to the rest of the dress.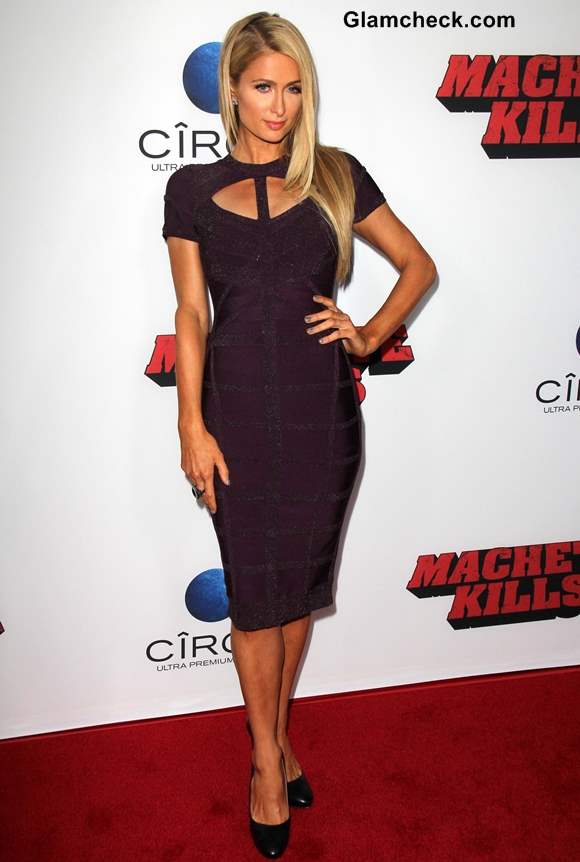 Cut-out Neckline Paris Hilton 2013
Cut-out necklines are a great way to show off some skin without showing off too much. The tasteful display is both sexy and elegant – a combination very hard to come by. And Paris has got this one down just right.
Who Should Wear the Cut-out Necklines
If you are a small-busted woman, then you will benefit the most from a cut-out neckline. The tantalising detailing will create an illusion of fullness around the bust which will serve to mask any real or imagined inadequacies in that department.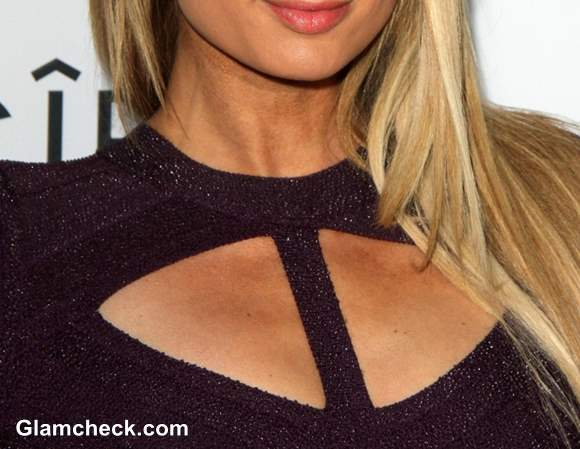 Cut-out Neckline for small busted woman
Large-busted women should typically avoid cut-out necklines as it will just draw more attention to the part of the body that you want to draw the eye away from. However, there is no hard and fast rule. If it looks good, wear it.
Here's a styling tip that applies whatever your bust size. Do not wear neck jewellery with a cut-out neckline. It will look too odd and too busy. If you absolutely must have some sort of bling around your neck, try a slim choker which will stay high and not interfere with the visual where the cut-out is. However, this is something you should choose at your discretion. If the choker clashes with the neckline, ditch it. 
Image: Shutterstock