Little girls are like beautiful flowers. They are pretty and vibrant, blossoming and spreading joy with their presence. It is no wonder that they are chosen as flower girls for wedding functions. In fact, you can add on to the cherubic quality of your little girl by using a flower wreath hairstyle when she has to play the role of a flower girl at a wedding.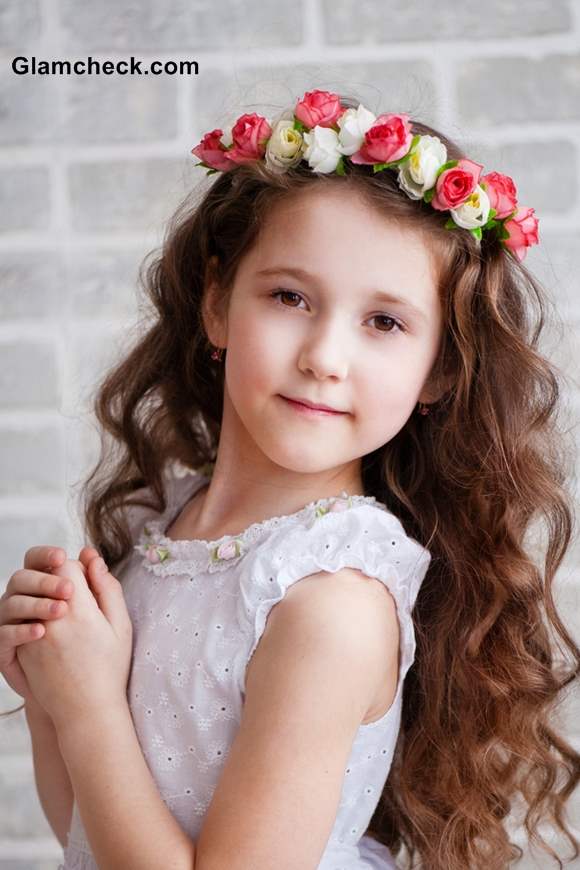 Flower Wreath Hairstyles for Flower Girls
There are many types of floral hair accessories that can be used to adorn the hair of little girls for their role as a flower girl, but one of the prettiest among them is the flower wreath. Flower wreaths can be used on simple open hair or along with elaborate hairstyles for little girls. They give an instant dressy, angelic and princess feel which makes the flower wreath the ideal style for not only functions like weddings but also birthdays or other formal parties. It also doesn't mean they cannot be sported elsewhere – because we are sure little girls would be fascinated with this style and would want to have their hair intertwined with a floral wreath.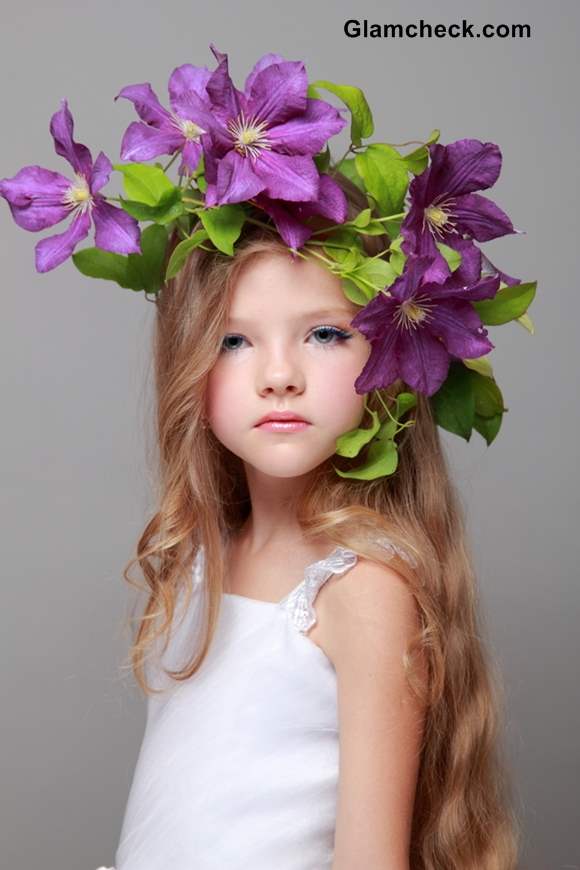 Hairstyles for Flower Girls – Flower Wreath
If you feel daunted about the prospect of making a floral wreath from scratch by yourself, then relax because you have absolutely no reason to fear. Artificial floral wreaths which look totally real are easily available in the market. You can take a pick from a wide array of designs and styles – from single flower wreaths to wreaths made with different types of blossoms. Flower wreaths can be picked up to match the dress your daughter would be wearing for her role in the wedding function. They can be used on little girls with long hair as well as those with short hair.
Elaborate flower wreaths can be used for grand occasions whereas the simper ones are best suited for more regular functions. You can also make a flower wreath with real flowers if you know how to go about it.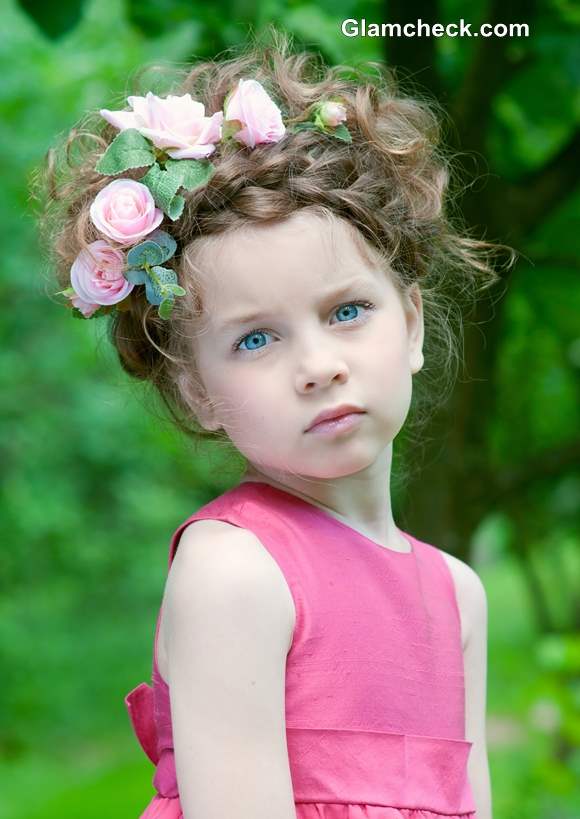 Flower Wreath Hairstyle for Flower Girls
The flower wreath can be easily attached to the crown of the head with the help of bobby pins and clips. The best part about them is the instant exquisite feel they bring about. This makes the job of mothers quite easy when they need to dress up their little girl for the special occasion in a jiffy. One doesn't have to resort to intricate hairstyles because just a simple brush of the hair and adding a floral wreath does magic.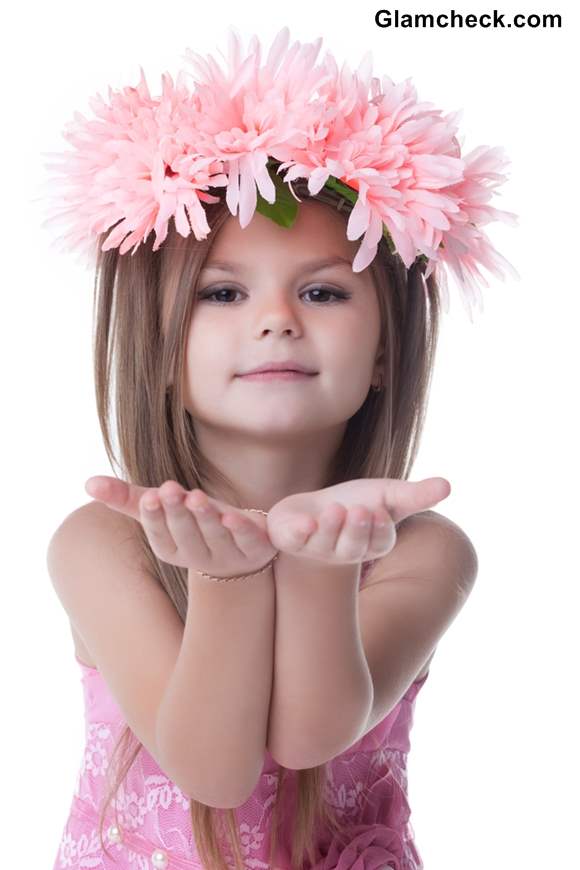 Little girls hairstyle – Flower Wreath Hairstyles for Flower Girls
Image: Shutterstock