Additional Lengths are the leading suppliers of hair extensions in the UK with stores based in Stockton on Tees and Leeds City Centre. The company believes in constant innovations and hence keeps on introducing new accessories to the already existing wide collection of high quality products. Only products of superior brands are dealt with as the company does not believe in compromising on quality. Each branded item which is sold through the stores is carefully scrutinized first before Additional Lengths associates itself with it.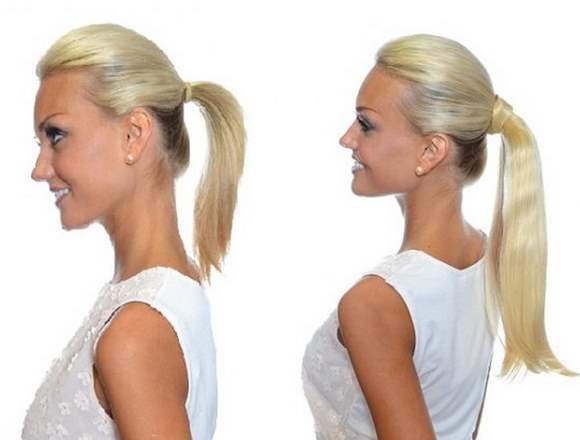 Additional Lengths Hair Extensions
The company provides excellent products and services related to every aspect of hair extensions such as:
Human Hair Extensions
Pre-Bonded Hair Extensions
Tape In Hair Extensions
Clip In Hair Extensions
Clip-In Fringes
Hair On A Wire
Feather Hair Extensions
Hair Tinsel
Hair Pieces
Ponytails
Clip In Buns
Human Hair Wigs
Hair Extension Adhesives & Removers
Hair Extension Application Tools
Miscellaneous Hair Extension Tools
Hair Extension Aftercare & Hair Care
Electrical Hair Stylers
Brushes & Combs
Instant Beehive
Directions Hair Colour
Hair Flairs Color Rub
Sleep-In Rollers Hair Accessories
False Lashes
Lauren's Way Self Tanning
Lauren's Way Hair Accessories
Wig Haircare
Super Million Hair
Secret Hair Boostias
Lace Wig Accessories
Hair Extension Kits
All the hair extension products use actual human hair so that it looks natural and real on the wearer. There is no dearth of colors when it comes to the hair extensions as there is a wide range of hues available to suit every customer's requirement. 
Additional Lengths also provides professional hair extension training complete with a full hair extension kit and certificate to hairdressers throughout the UK.
All customer orders can be directly made on the Additional Lengths website. The products are dispatched throughout the UK as well as worldwide.