Socialite and reality TV star Kim Kardashian has no dearth of hairstyles. Updos, braided dos, curls –she's done them all over and over in every conceivable fashion.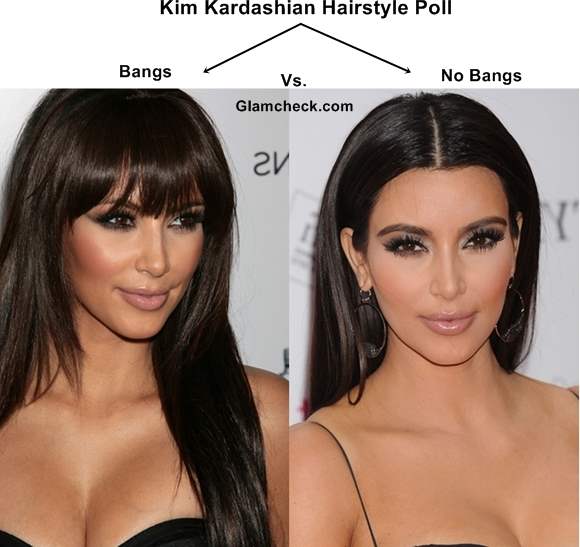 Kim Kardashian Hairstyle Poll – Bangs vs No Bangs
However, she often looks best when she just leaves her hair down. Half the time, she'll style the hair-down look with bangs and the other half she'll style them without. She looks beyond gorgeous in both styles, that's something you can tell straight away. But each look has its own high points which we'll take a look at now.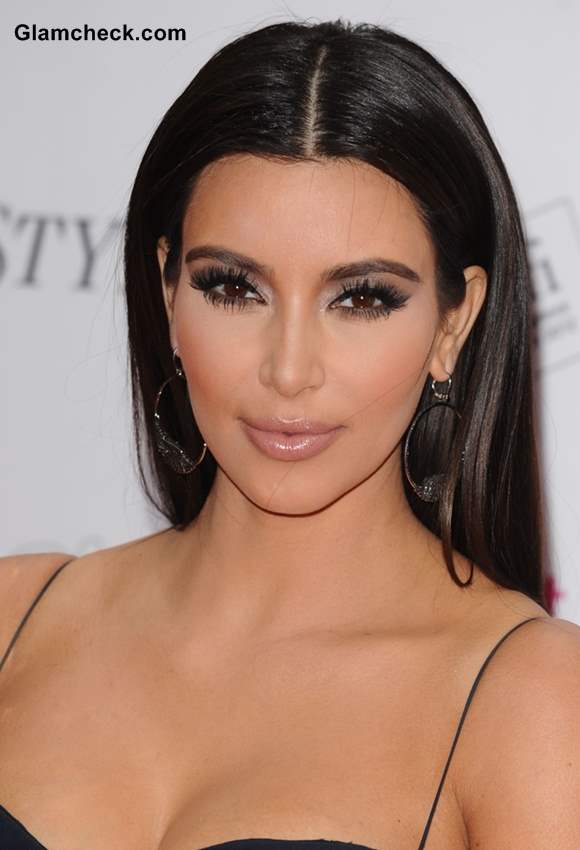 Kim Kardashian Hairstyle – Long sleek hair without bangs
Without bangs, Kim usually just parts her hair in the middle or on the side and she'll go with a sleek look. The effect of that sleek silhouette on her face is incredible. Her skin looks more lit up, her eyes are accentuated ten-fold and she just looks all around beautiful.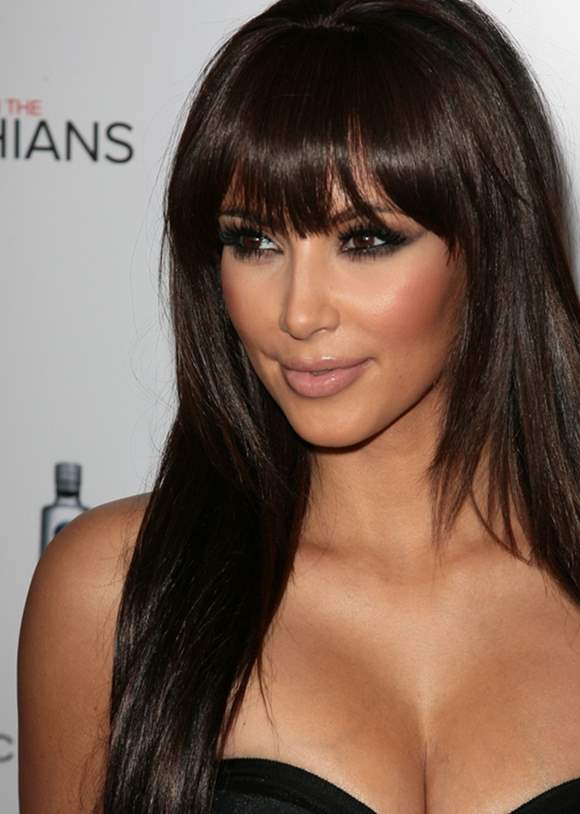 Kim Kardashian Hairstyle – Long hair with bangs
When she sports the bangs with her hair down, there's a slightly more voluminous vibe happening which imparts a softer, more feminine look to this curvy beauty.
The no bangs look is obviously quite sophisticated. It makes Kim look like a serious, confident, no-nonsense beauty with brains. There's a collected, quiet vibe to it which is maddeningly beautiful. All fantastic attributes for any hairstyle.
As for the bangs, they are so much more playful. They channel a carefree party spirit which is so true to Kim's nature. And if we really had to vote for one or the other between the bangs and no bangs look, we'd wholeheartedly go with bangs for that reason alone. When a style is worn in keeping with the personality of the wearer, it just seems more right somehow and that personality infuses the hairstyle, making it look as close to perfect as anyone can come to.
Which Kim Kardashian hairstyle do you think looks better on her – bangs or no bangs? 
Image: Shutterstock