Lovely Alexa Chung looked elegant and graceful as she attended the SS 2014 fashion show by Burberry Prorsum as part of London Fashion Week on September 16, 2013.
The Ensemble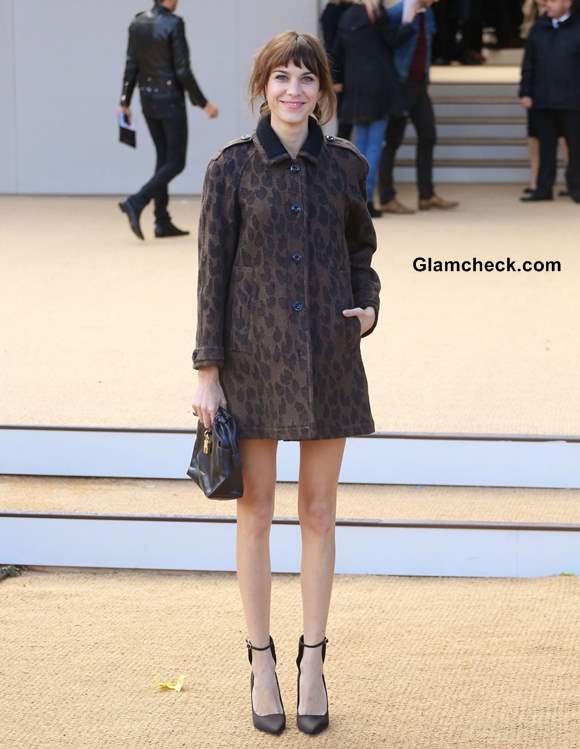 Alexa Chung Sports Leopard Print Coat at Burberry Prorsum SS 14 Show
Her outfit comprised of a short leopard print coat, buttoned all the way up to the collar with army-style button detailing on the shoulders. The piece made her look stylish and kept her covered up from the incessant rain that day.
She rounded off her look with a pair of very sexy black ankle strap pointy pumps and a large brown purse with no straps.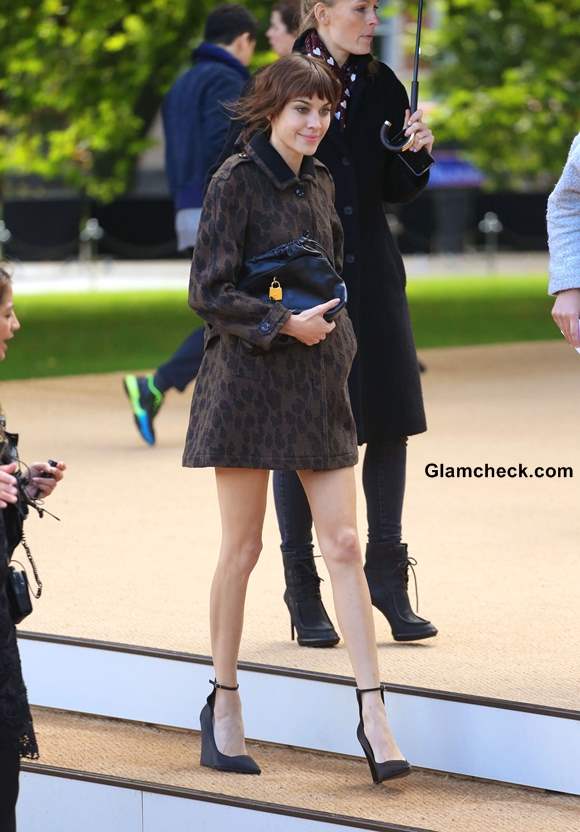 Alexa Chung at Burberry Prorsum SS 14 Show
Alexa looked wonderful, as always. The minimalistic look is a winner on this natural beauty. And its amazing how the animal print, which is inherently a wild one, appears so subdued and high-end in this ensemble.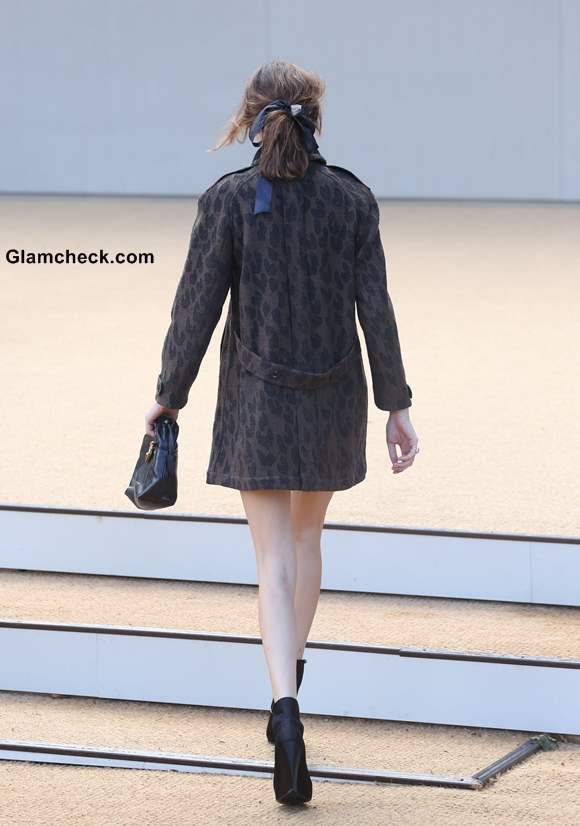 Alexa Chung at Burberry Prorsum SS 14 Fashion Show
Hair and Makeup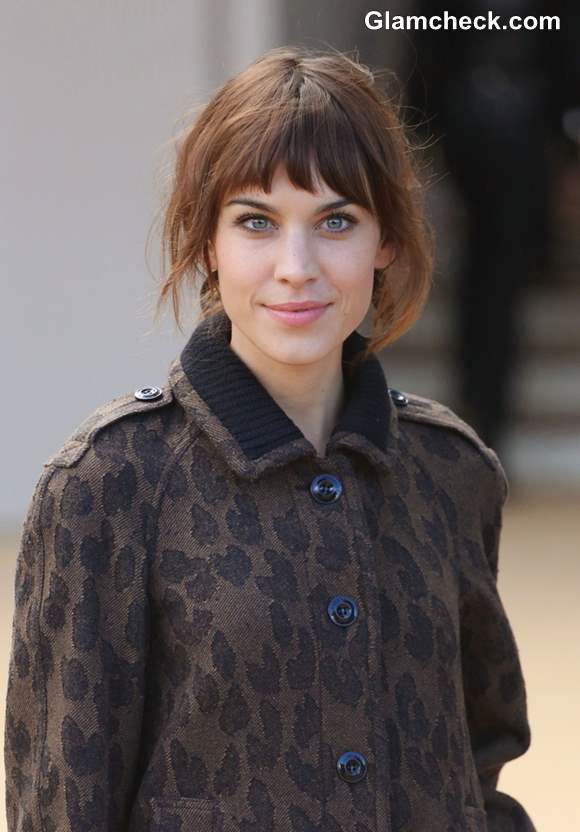 Alexa Chung at London Fashion Week SS 14 – Burberry Prorsum
Her makeup was entirely natural with only a bit of liner and mascara betraying the use of it at all.
But her hairstyle was definitely something we'll take home with us. She tied her short brown locks back into a messy ponytail, using a thick blue ribbon to do so. The ribbon had a pretty youthful vibe, bringing to mind a schoolgirl look and also endearing with its cute little bow.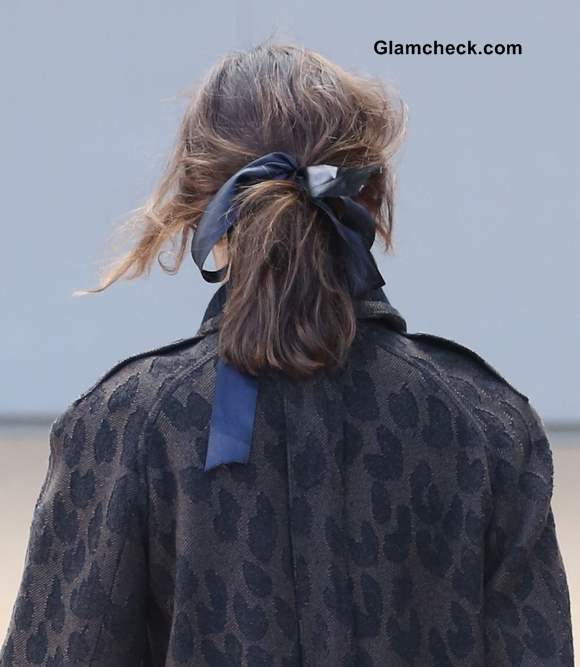 Alexa Chung Hairstyle at Burberry Prorsum SS 14 Show
Get the Hair
Having a hard time deciding how to style your hair for work? Keep a bunch of ribbons handy and simply whip your locks into a ponytail with a ribbon. Having a variety of colors will allow you to mix and match depending on the rest of your ensemble and the mood that you are in. Keep the ponytail loose, relaxed and slightly messy for an effortless look. 
Image: Shutterstock