The Gola brand goes back more than a century when its foundation was laid in 1905, and since then the company has grown leaps and bounds to emerge as one of the most eminent sportswear brands. UK based Gola has a lot to offer to men, women and children in terms of sportswear apparel, accessories and footwear.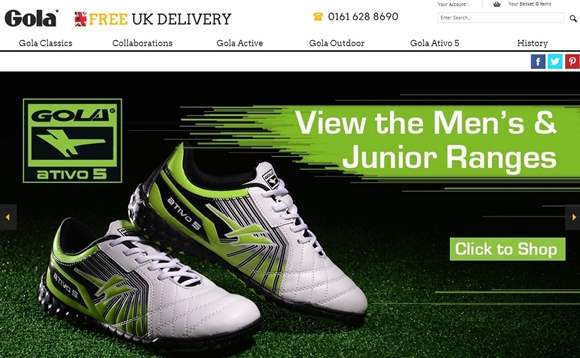 Gola
The footwear line has an extensive range of plimsolls, high tops, trainers and boots available in a variety of designs, colors and patterns. Trends from the past and present are combined to give a unique and fashionable touch to the shoes.  Whether your style sensibilities lies towards classic fashion or trendy pieces – Gola manages to deliver whatever particular item you are looking for. The Gola trainers have a retro vibe to them and are available in a wide array of vibrant shades. The plimsolls give a classic touch to the wearer and one can buy them in numerous shades and styles.
Gola offers an entire line up of bags featuring messenger bags, rucksacks, holdalls, small bags and the special collection of Gola x Tado bags. These bags ensure that you have enough space with you to carry along important "necessities" when you are on the move. The Gola x Tado bags feature designs like zombies, skeletons, bats and other horror and spooky themes.
Children have their own segment at Gola which features bespoke designs apart from classic styles that are practical and durable, considering the amount of wear and tear that products meant for kids go through. The company also has a well etched watch category.
The brand works with a team of skilled, talented and efficient designers to ensure the production of superior quality items. The fitness and gym wear line guarantees comfort during a session of hard work out and physical training. The clothing line for both men and women is also quite affordable.
Apart from these, there are many other products that Gola retails through its online store. There is a size guide on the website to help buyers pick the right item. Purchases can be made easily through the store with just one click of the mouse. The delivery process and returns policy is hassle free, making it a smooth experience for customers to buy from Gola.