Women who like to stay trendy and don new styles every season need not look further than LittleMistress when it comes to buying fashionable outfits. The brand offers the latest designs as seen on catwalks and runways. Their collections are all about being wearable and affordable and feature pretty, chic and feminine designs. Each outfit is made to perfection and ensures that they present the wearer in the most flattering light. Funky and unique patterns, layered textures and intricate embellishments are some of the characteristics of the varied line up retailed by the brand. The Little Mistress Girl is someone who likes to stun everyone with her glamorous attires and knows her own style.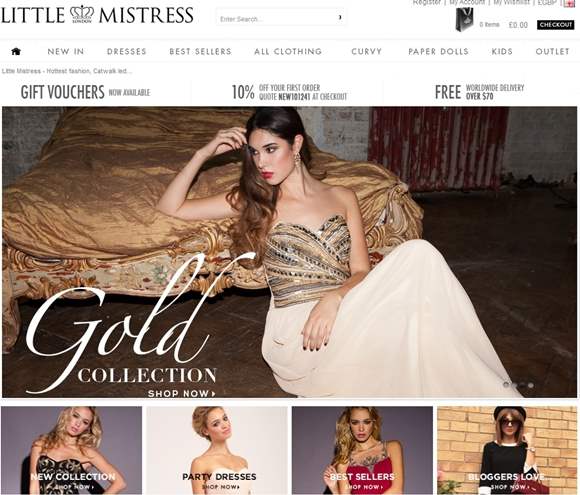 Little Mistess
Little Mistress has clothing items that suit a variety of occasions and events. The brand's signature line offers pieces that mark their own presence and makes the wearer stand out in a crowd. It is not difficult to fall in love with the collection that Little Mistress creates. In fact, the brand is also making itself known among the celebrity circle.
There are many beautiful and exquisite clothes that are a part of Little Mistress's line up, these includes tops, skirts, playsuits, jumpsuits, trousers, shorts, jackets, coats as well as an extensive range of dresses. Whether you want a party or a prom dress, maxi or a day outfit or something that is really opulent – Little Mistress has all of these and more for you. A niche segment is specifically dedicated to curvy girls. The Paper Dolls line from Little Mistress features bodycon and tailored dresses that are made from luxurious stretch fabrics. These outfits help in enhancing the natural curves of the body and make the wearer look like a million bucks. They are chic and classy. The brand also has a pretty range of dresses for kids to make every little girl look like a princess.
All purchases can easily be made through the Little Mistress online store. Their delivery system and returns policy is a transparent process. You can also buy gift vouchers for friends or family. The look book will help you know about the latest styles that the brand is selling and you can accordingly make your choices and purchases. A neat size guide further helps in making the correct selections.