Singer Lilah Parsons isn't one to sport one hair color for too long. While her hairstyle remains quite similar – blunt bangs and slightly wavy locks – she chooses to constantly redefine her vibe by dip dyeing her tresses or streaking only one or two portions of it.
She obviously likes the more subtle shades rather than the bright and vivid ones. It's a good thing her preferences align with what looks good on her. With her pale skin and petite frame, a bright color would overwhelm her look completely, drowning the rest of her ensemble out in the bargain. Here's a quick look at the five shades of Lilah's hair colors in the recent past which stand out in memory.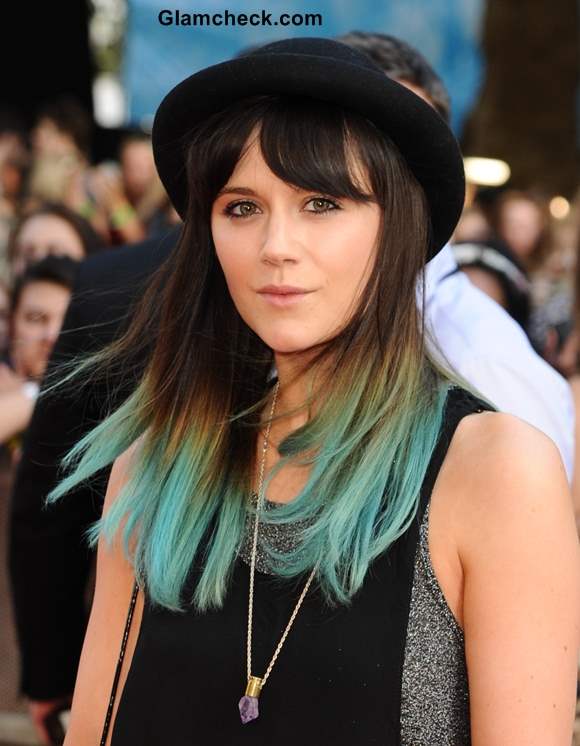 Lilah Parsons Mint Green Hair Color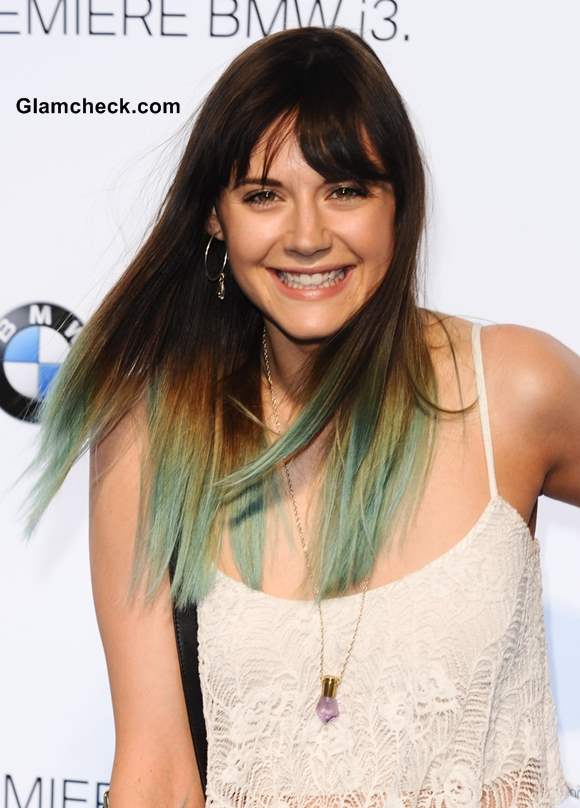 Lilah Parsons Dip-Dyed Mint Green Hair Color
First there is her minty green. The shade is ethereal, bringing to mind Irish faeries or wood nymphs. Although other-worldly, the shade still has a contemporary vibe to it. You'll notice that this is a characteristic of all of Lilah's hair colors.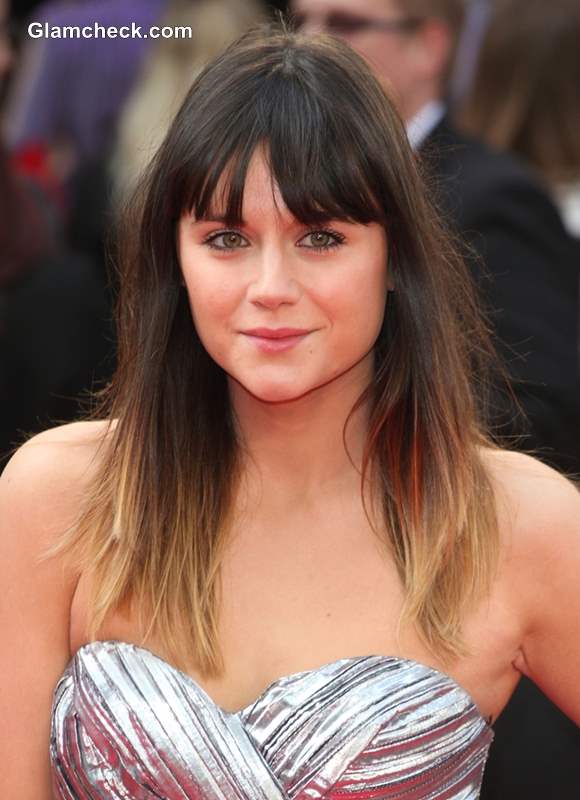 Lilah Parsons Brown Hair Color
Dirty blond is one of her most subtle colors. The ends are colored in such a subtle shade of blonde that blends so well with the rest of her brunette locks that you'd be forgiven for over-looking the fact. But you were bound to notice the ever so slight streaks of orange-red on just a few strands, nestled invitingly among the blond.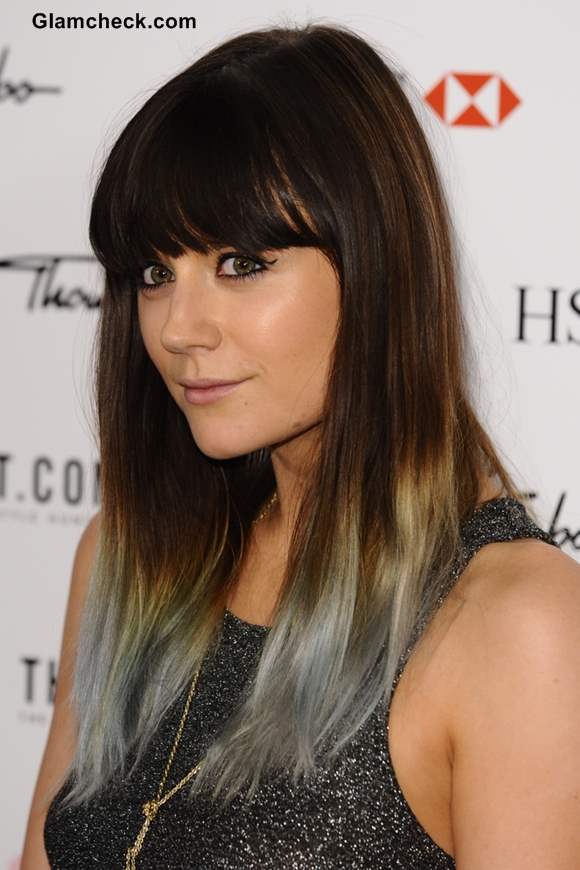 Lilah Parsons Gray Hair Color
Who said grey hair was just a sign of aging? Grey can be cool, young, hip and happening, as proven indisputably by Lilah. This dip-dyed grey look is awesome and quite a statment. It would especially look good on young girls as the contrast between the youthful skin and the commonly-perceived 'old' color would make for a particularly striking visual.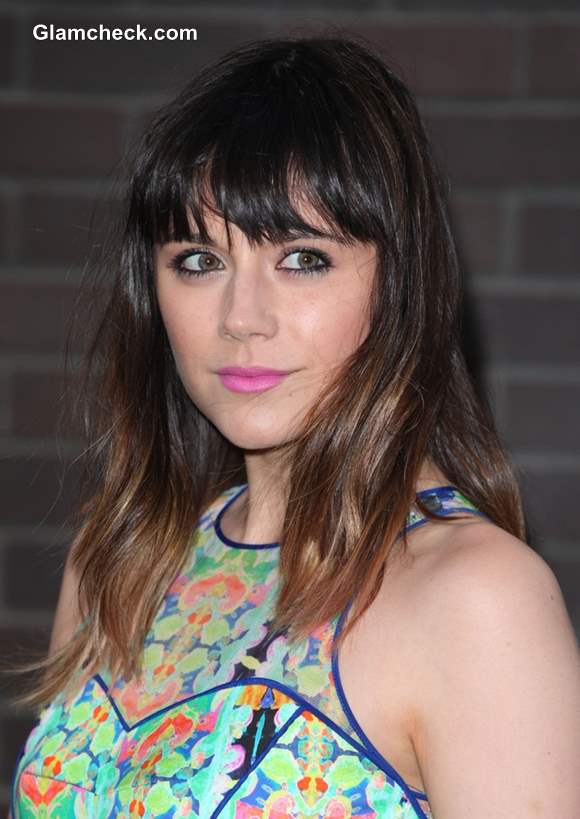 Lilah Parsons Ombre Hair Color
Ombre is popular among many celebs, the autumnal hues radiating a feminine charm that looks good on practically every one. Lilah's not immune to the pull either as she dyed her hair ombre too but in her patent way, heavier on the bottom and fading away toward the crown.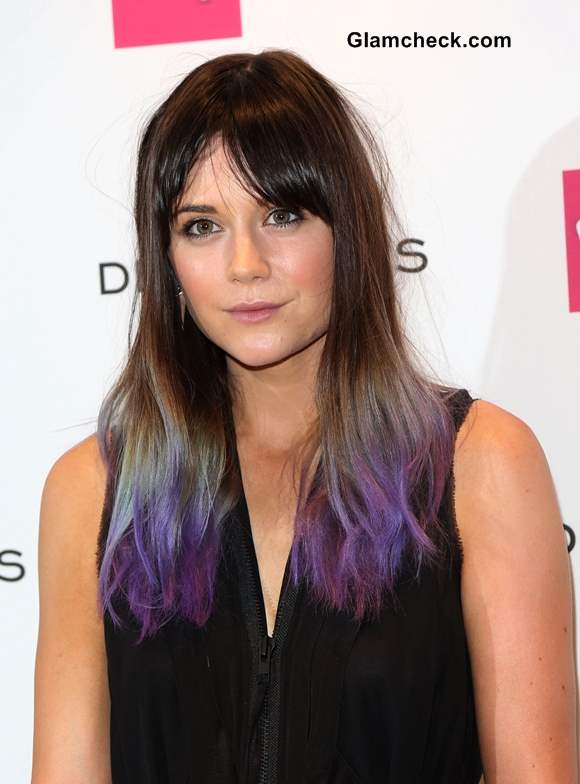 Lilah Parsons Blue-Purple Hair Color
Singer Katy Perry brought blue and purple hair color into fashion and Lilah's carrying on that legacy. But unlike Katy, Lilah's subtler take on the look exudes a fairytale vibe. 
Image: Shutterstock